'Blue Bloods': Every Time the Cast Wore Masks in Behind the Scenes Photos
Season 11 of Blue Bloods might be an escape for many fans during the COVID-19 pandemic. That's because it's not really mentioned despite the show being filmed during it. The stars of the show have shared some behind-the-scenes photos showing off their masks. One even takes place at the iconic Reagan dinner table. 
Does 'Blue Bloods' Season 11 take place during the pandemic?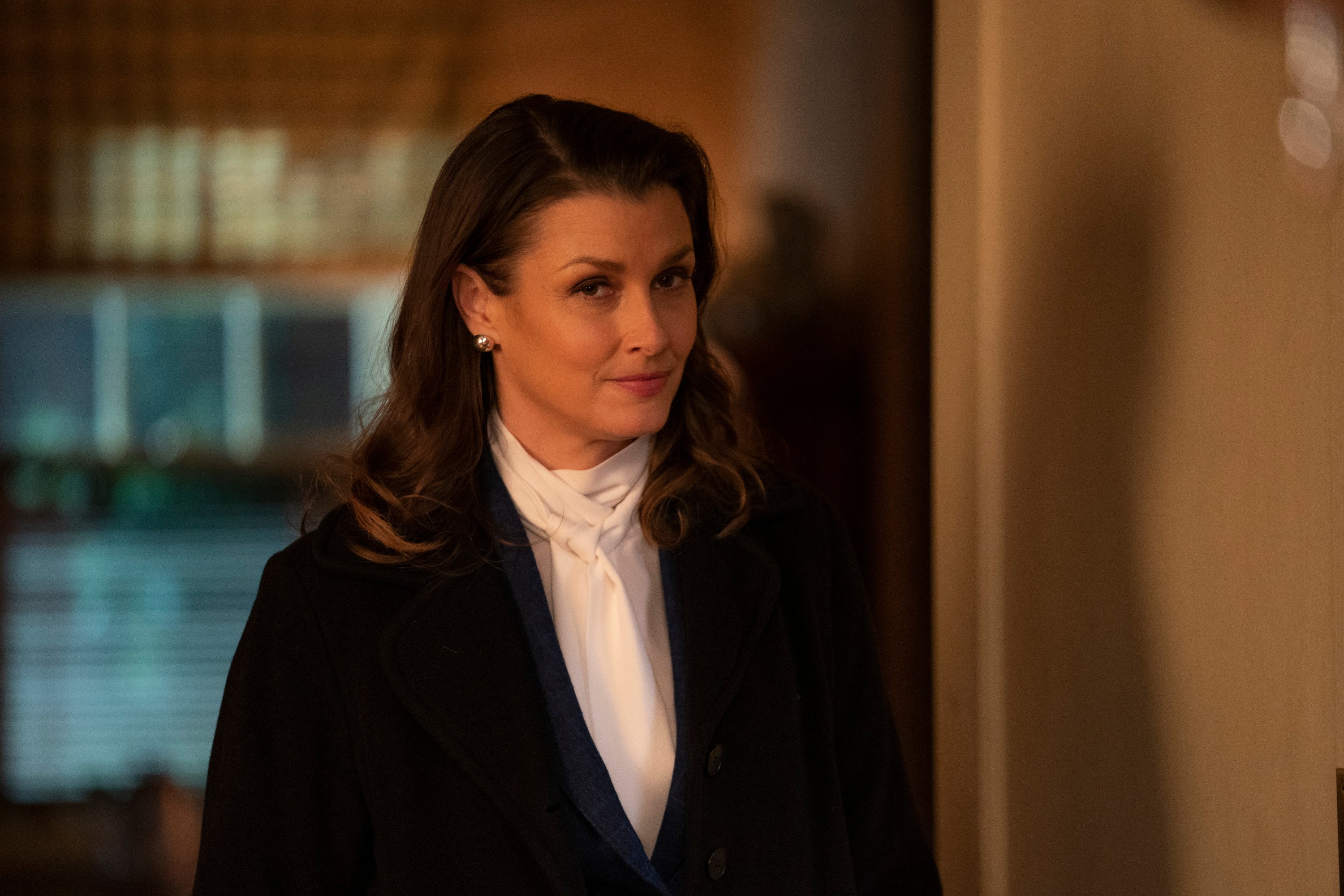 Blue Bloods returned for season 11 at the end of 2020. This meant filming for it happened during the COVID-19 pandemic. But does the season take place during it?
The events of the season are actually supposed to take place in a post-pandemic world. "…I don't want to watch masked actors, particularly," showrunner Kevin Wade explained this decision to Deadline. "Now, I've seen other shows that are doing it, and it feels, on the one hand, true and, on another hand, anachronistic. The decision we've made was not to play the show that way."
It's mostly been business as usual for the Reagans this season. That includes moving forward with those big family dinners.
The 'Blue Bloods' cast is tested before those big family dinners
Many people had to avoid seeing family members they don't live with during the COVID-19 pandemic. But the Reagans continue to meet on the show. Wade explained how they made this work for the cast.
"Everybody's wearing masks on set all the time except when the actors are filming," Wade said. "Obviously, they're not masked then. Everybody else is."
He then added, "That being said, I just thought people seem to have hung their hats on that family dinner scene for a long time. It wasn't something I wanted to mess with."
Every time the cast wore masks in behind-the-scenes photos
Fans might not be able to see the cast in masks on screen. But they did wear them when the cameras weren't on them while making season 11. They then shared the photos on social media. 
Donnie Wahlberg (Danny Reagan) and Bridget Moynahan (Erin Reagan) have posted multiple photos of them in their costumes and makeup for their characters while wearing masks. Steven Schirripa (Anthony Abetemarco) also posted a picture of himself with them and Wahlberg is again seen wearing his mask. 
The actors also might wear masks between the time they film the dinner scenes. Len Cariou (Henry Reagan) is pictured sitting at the table with a mask on. 
More actors like Abigail Hawk (Abigail Baker) have posted multiple photos on Instagram with their cast members and masks. Vanessa Ray (Eddie Reagan) also got in on the action by posting a picture in her police uniform with a guest star wearing a mask on Instagram.
So masks aren't seen on television, but they were part of the filming process. It looks like the cast enjoyed their time filming this season from their pictures.