'Blue Bloods' Fans Already Miss Having Baez at Dinner
After years of working together, Danny (Donnie Wahlberg) and Maria Baez (Marisa Ramierz) ate together at family dinner. But Blue Bloods fans were disappointed she didn't return and had something to say about it.
Maria Baez joined family dinner on 'Blue Bloods'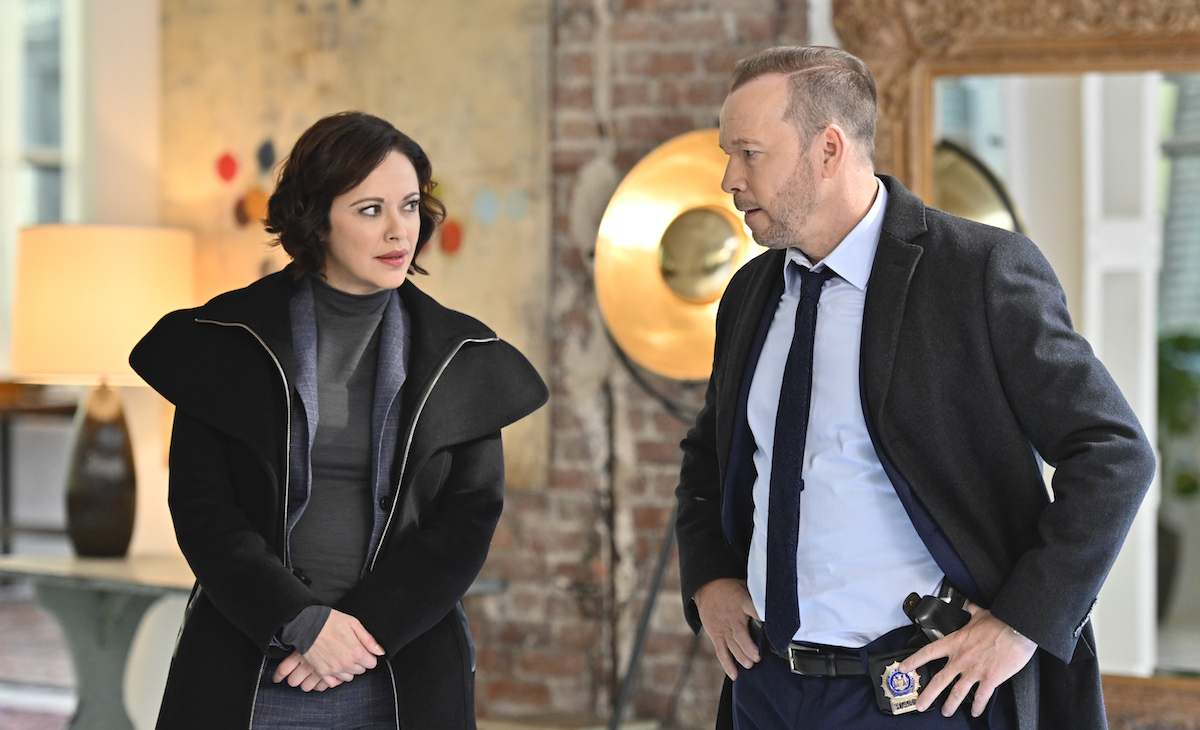 The episode "Triumph Over Trauma" showed Baez and Danny trying to find a missing woman. But Baez was hurt after she pushed down a flight of stairs. The episode ended with Baez going to Sunday dinner for the first time.
"This all looks so nice. I can't remember the last time I was at a Sunday dinner like this," Baez told them. They had fun teasing Danny in front of her.
Fans hoped this would mean their work partnership was growing into something else. Or at least Baez would be invited to dinner more often. But they were disappointed with the next episode.
Fans missed having Baez
The second episode, "In the Name of the Father" showed more new faces at the Reagan dinner table. But this time Baez wasn't there and fans had something to say about that.
The show's official Instagram account posted a picture of Jamie (Will Estes), Erin (Bridget Moynahan), and Eddie (Vanessa Ray) at the dinner table. It was captioned with, "We hope you enjoy your family Sunday dinner! #BlueBloods."
Fans wrote about Baez in the comments. "Add Baez full time to it," one fan wrote. "Love the Sunday dinners. Reminds me of my big family dinners when I grew up. please keep them every week and please bring Baez back to dinner she and Danny make a cute couple," another fan wrote.
Another fan replied with, "liked episode 2, liked all worked together (Danny and Jaimie, Baez and Eddie). liked [sic] the Sunday family diner with Joe and his mother. hope [sic] they will attend every Sunday. also [sic] Baez should also be jn [sic]."
Joe and Paula joined the family instead
"In the Name of the Father" showed Joe Hill (Will Hochman) debating on whether he wants to be the face of the NYPD. There would be a higher risk of it coming out that he's the son of Joe Reagan.
His mother, Paula (Bonnie Somerville) really tried to keep her distance from the Reagan family. She told Frank she didn't want the family to claim Joe as "one of yours." Frank considered her as family because she's the mother of his grandson. He then invited them to dinner.
It was an important step to bring Paula and Joe into the family. It's still unclear if they'll continue to come in the future. But fans seem to be disappointed that Baez wasn't also there for the event.
We know that it's unlikely that people who are outside of the family would regularly attend Sunday dinner given only family go. Eddie didn't get to join until she was engaged to Jamie. But fans are hoping the rules will change.