'Blue Bloods' Fans Are Already Worried the Reagans Might Lose Their New Family Member
The last season of Blue Bloods showed that the Reagans had a relative they didn't know about. It's unclear how this will change things in the future, but fans already love him. Find out why they're also worried the Reagans will lose him in the future.
The Reagans found out about Joe Hill in the Blue Bloods finale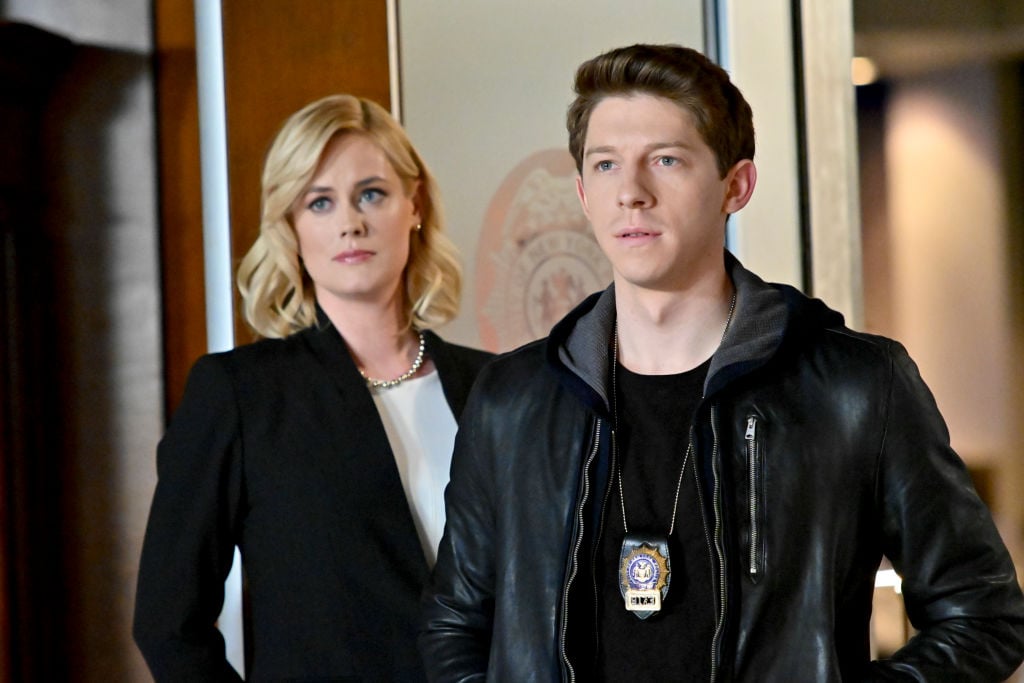 The last episode, "Family Secrets" showed Sean (Andrew Terraciano) discovering he has a first cousin he doesn't know after doing a DNA test. Frank (Tom Selleck) then meets a woman who got pregnant with his dead son, Joe's baby. She never told Joe because their relationship wasn't serious.
Now their son Joe Hill (Will Hochman) is a detective working in firearms. She asked Frank to move him to a less active job. The police commissioner refuses to do it and she tells him to stay away from Joe.
The good news is that Sean brought Joe to family dinner anyway. He meets the entire family and he stays for the meal. It's unknown if he will have a permanent spot at the family table.
Tom Selleck said the family will be changed next season
The actor talked about the finale with TV Insider. He teased that things will change if there is another season of Blue Bloods after the family secret comes out.
"It's certainly massively emotional for Frank," he said. "That's the germination of it, but by sharing it with the family, the impact is huge. If we have a Blue Bloods with genuine surprises that don't make the audience feel ripped off, but that rewards emotionally, our audience will watch it of course. But in my opinion, it will create word of mouth and build our audience. I can't imagine a better season finale."
Fans are worried Joe might die like his father
Fans shared their reaction to the finale on Twitter. Many are loving the addition to the family, but they are worried for him.
"I love that ya'll gave Joe a son, please don't play some 'bitter irony' story and kill him off like his dad. We need more Reagans, not less!" one fan tweeted. Other fans agreed in the replies of the tweet.
The show has already acknowledged that it's a possibility. Frank and Joe's mother agreed that his job as a detective is a dangerous one. But the police commissioner believes everyone has to accept that the risk is part of the job.
The good news is that the show hasn't really killed off Reagan family members in the past except for one. That was Linda, and the reason was because Amy Carlson decided to leave the show.
It's unknown how much we'll get to see of Joe if there is another season of the show. We do know that the reveal of this big family secret will change the family.
Fans will have to wait and see what will happen next if there is another season of Blue Bloods. It looks like they're already attached to the new character.