'Blue Bloods' Fans are Conflicted About 'Jamko,' Jamie and Eddie's Newest Addition
The nickname "Jamko" might sound familiar to Blue Bloods viewers as the name given to when Jamie Reagan and Eddie Janko (Will Estes and Vanessa Ray) first started becoming a romantic item. Once they married, that name hasn't been used quite as much. However, the writing team picked up on it and decided to get …
The nickname "Jamko" might sound familiar to Blue Bloods viewers as the name given to when Jamie Reagan and Eddie Janko (Will Estes and Vanessa Ray) first started becoming a romantic item. Once they married, that name hasn't been used quite as much. However, the writing team picked up on it and decided to get a little meta.
Rather than use the term directly to relate to this favorite married couple, the characters decided to use it to name an adopted dog.
As much as dogs are always a great addition to shows, not all fans are on board with the name they gave this pooch. Yes, they named him Jamko, which might seem too obvious for some.
Then again, other viewers think having Jamko around will help tame the flame of Jamie and Eddie's sometimes tempestuous marriage.
When did Jamie and Eddie adopt Jamko?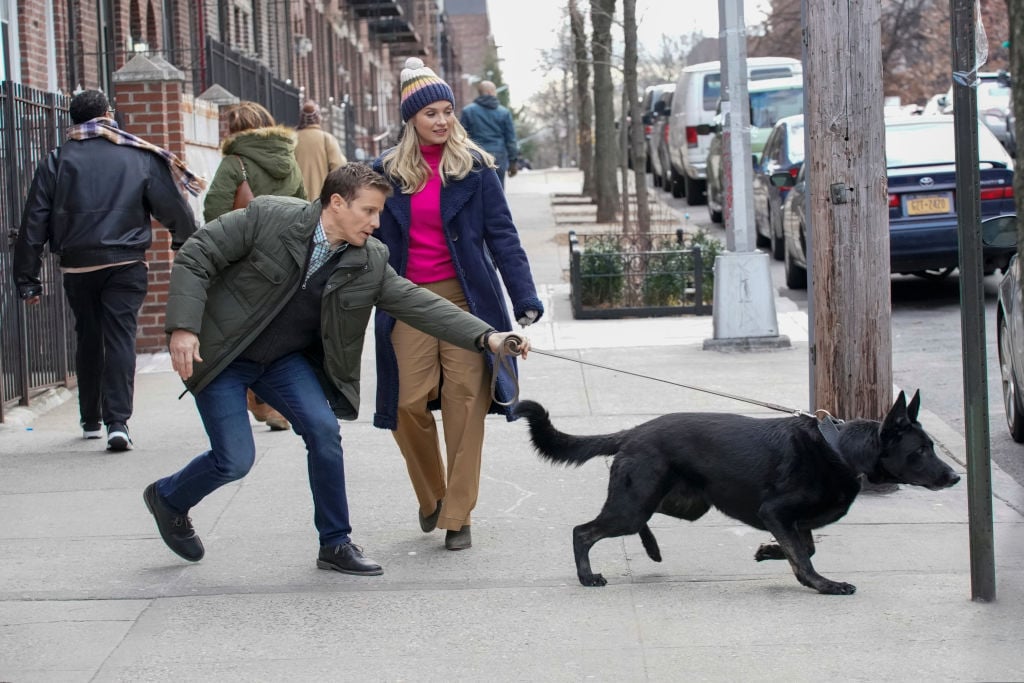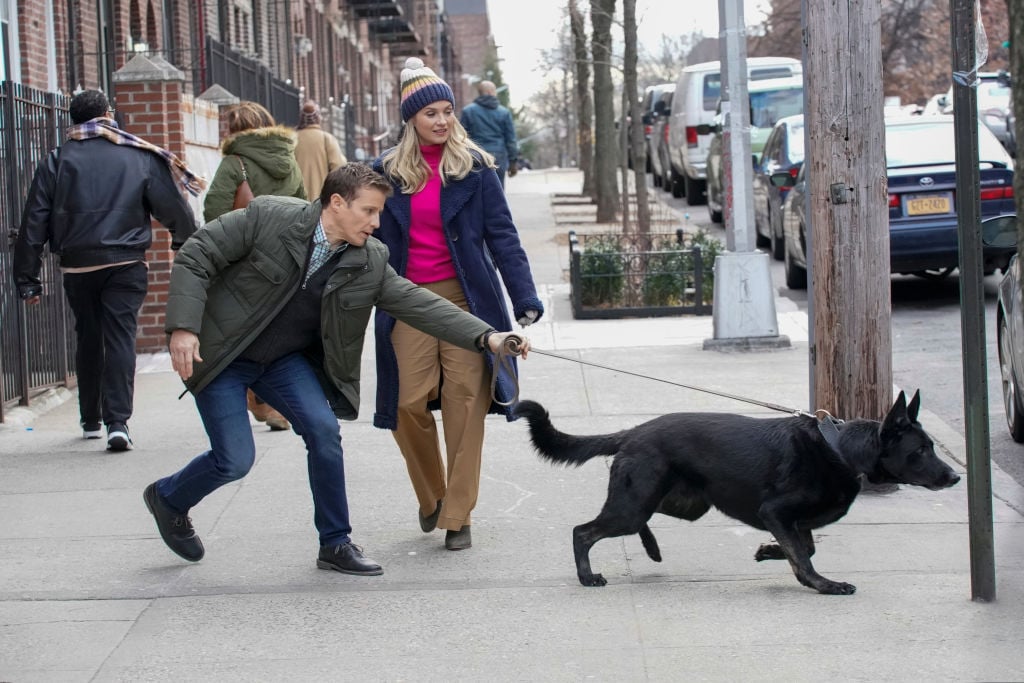 It turns out Jamko was adopted to potentially become a new crime-fighting dog for Jamie and Eddie. Blue Bloods was teasing the idea a week before the episode aired of the couple spending time with a stray dog they find. What makes this dog so special is he was immediately able to scope out a perpetrator in a crime.
This was the perfect set up to bring a lovable crime dog into the Reagan family and into the NYPD. There was reluctance by Jamie, though, in wanting to adopt the dog after not being able to find its owner. Eddie tried to persuade him to adopt, and it worked.
After a few incidents of dealing with the untrained Jamko, the latter canine seems to be settling in. From all indications, he may be a recurring crime dog, including getting his own dog house in the NYPD station.
Adopting Jamko seemed intentional to lighten things up
Nobody can deny Blue Bloods is one of the most intense crime dramas on TV next to Law & Order: SVU. The grimness can sometimes start to wear thin, especially when it permeates within the Reagan family while at their dinner table.
Since the series is now going into its twilight years, the writing team wisely decided to provide something to lighten the mood. Also, since Jamie and Eddie have been arguing a lot lately and going through career challenges, giving them a dog has already given a new vibe to their relationship.
Blue Bloods is offering a good service promoting the idea of adopting pets to make life better. Jamie and Eddie's marriage seems to have already improved thanks to being around Jamko.
Initial reaction over that dog name was mixed, however. Numerous comments on social media about it found it an overly cheesy name. Nevertheless, since fans had also been reacting negatively to Jamie and Eddie arguing so much, it may be a way to take their marriage back to the romantic magic it once had.
Will Jamko be a regular on the series?
Shows about dogs are fairly scarce nowadays. They did once permeate the airwaves with classics like Lassie leading the way for 20 seasons. Some shows still use dogs as comedic foils in scenes here and there.
Nobody would have predicted Blue Bloods would add a dog to help the show become more tolerable for those who think the show has too much gravitas.
Now fans are hoping Jamko will remain with the show and keep Jamie and Eddie's marriage stable. Plus, since Jamko seems to have almost psychic abilities in scoping out crime, he might factor into more than a few future crime stories.
Even more important is maybe seeing Jamko around the Reagan dinner table, hopefully not begging for a morsel of their food.