'Blue Bloods' Fans Are Surprised Someone Is Left Out of Family Dinner in Season 11 Photo
'Blue Bloods' will be back for season 11. Look at the new photo and find out why fans are surprised to see someone missing from it.
The new season of Blue Bloods is almost here and a photo was released to tease it. But fans were shocked to see multiple people are missing from the Reagan dinner table. This is what the picture looks like and what fans had to say about it.
'Blue Bloods' made changes to the cast
Blue Bloods has been on for a long time. So the cast has naturally changed over time.
In the beginning, Danny (Donnie Wahlberg)'s sons, Sean (Andrew Terraciano) and Jack (Tony Terraciano) were always there with their mother, Linda (Amy Carlson). Carlson did quit the show so Linda was killed off.
Jack then got older and left for college. This is because Tony Terraciano really did leave to attend school in real life. He did appear in three episodes in season 10 so it's possible he might make another appearance.
The end of season 10 also revealed Nicky (Sami Gayle) was ready to make a big change. She took a job in San Fransisco helping out minority start-ups and green initiatives in urban areas. It's unknown when fans can expect to see her again.
Joe Hill joined the family at the end of season 10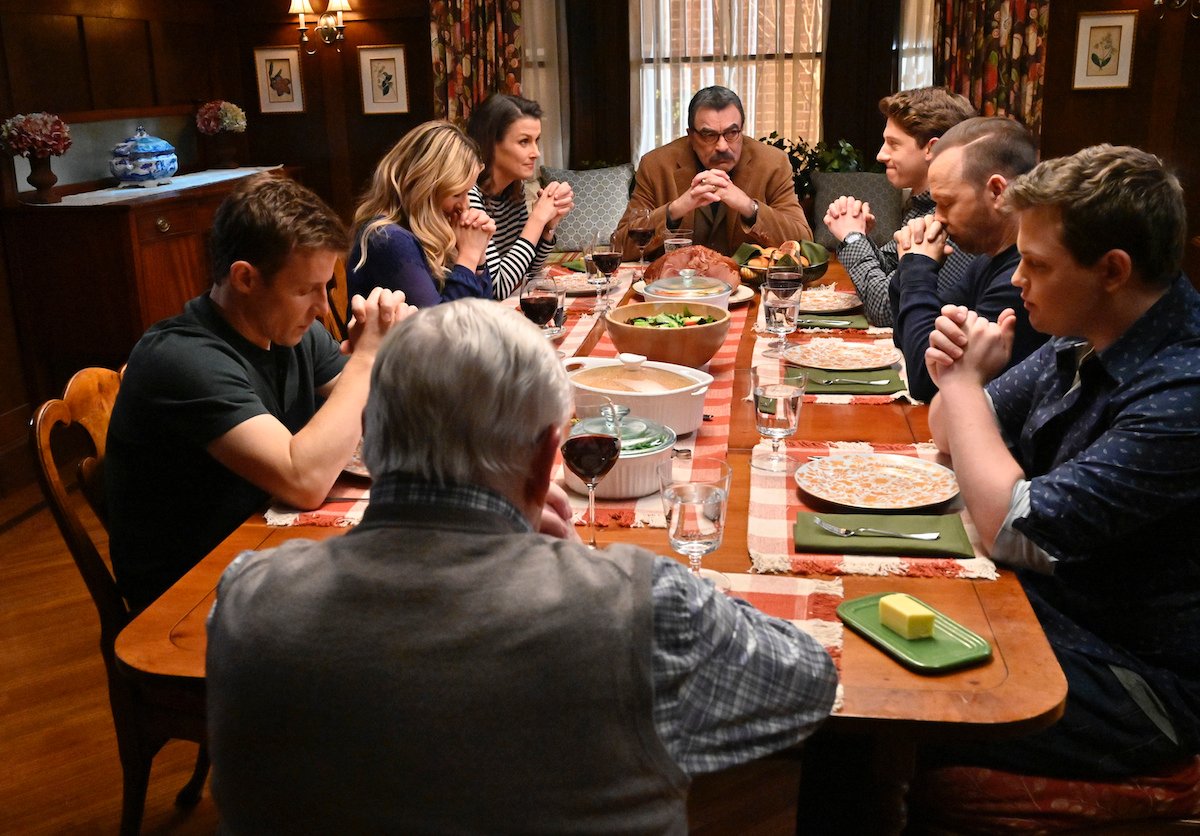 The number of people at the Reagan dinner table might be dwindling. But there was a new addition at the end of the season.
It was revealed that the dead Joe Reagan unknowingly fathered a son named Joe Hill (Will Hochman) in the finale. The episode ended with Joe joining the family for dinner and they welcomed him. We also found out that Joe works as a detective.
A new photo shows fewer people at the dinner table
It's probably not that surprising that fewer people will be at the dinner table this season. But fans were still surprised by the new photo that was released.
The photo shows Frank (Tom Selleck), Erin (Bridget Moynahan), Eddie (Vanessa Ray), Jamie (Will Estes), Sean, Danny, and Henry (Len Cariou) at the family table. Many fans noticed Nicky wasn't there.
But Gayle did comment on the Instagram post of the picture with two hands up emojis and a heart. "Where are you?? You better be returning for Season 11!" one fan replied to her comment. "Where is Nikki [sic] and yes I'm over the moon waiting fir [sic] my favorite show," another fan wrote in the comment section.
That's not the only character fans noticed wasn't in the picture. "No Joe at the table?" another fan asked. Hochman did comment on the picture with an emoji of an arm flexing.
We do know he will be returning for the new season. But it is interesting that Joe isn't seated with the rest of the cast yet. Fans will have to wait to see if and when Joe and Nicky will return.