'Blue Bloods' Fans Aren't Happy About Eddie's Latest Dilemma and How Jamie Handled It
Eddie (Vanessa Ray) and Jamie Reagan (Will Estes) have been having a rough time on Blue Bloods Season 10. That's because they've been arguing although they just got married. Their latest dilemma is leaving a bad taste in people's mouths. Find out the reason why and more. Warning spoilers for the episode "Reckless"!
Eddie was accused of giving people's private information to a doctor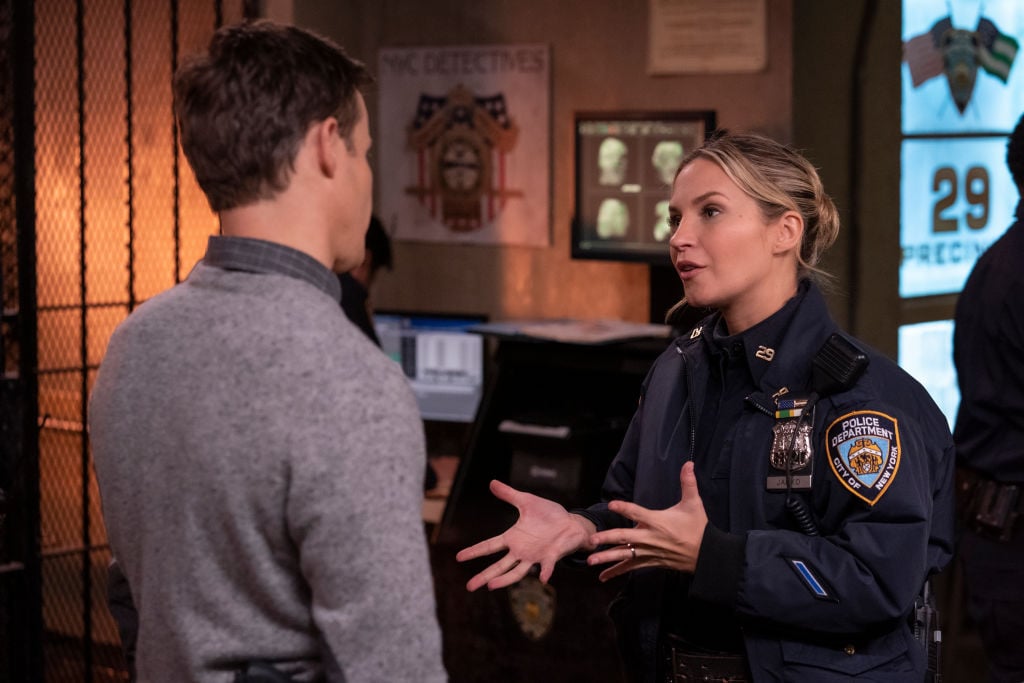 The episode "Reckless" started with a woman accusing Eddie of giving her information away to a doctor. That's because Eddie was the one who reported to the scene of her car accident and wrote up the report.
Jamie decided to question her about it instead of sending it over to IAB. He claimed this was to help her, but Eddie said she doesn't need anyone's help since she didn't do it.
He didn't let it go. Eddie revealed that she heard multiple cops and precincts are involved. She also said people think she's a rat because Jamie is questioning cops.
Jamie decided to not report the officers
At the end of the episode, Jamie confronted Dr. Rajesh Mehta (Joseph Kamal) and several police officers. However, the officers told him that this doctor helped them in their time of need. They decided to repay the favor by recommending him to people on the street.
"I get that the doc helped you all out but what you're doing is wrong," Jamie told them. "All we're doing is recommending the doc we trust to people we helped out on the streets," said one of the officers.
Jamie responded with, "Actually you're driving business to the doc using private information that's entrusted to you as NYPD police officers." Dr. Mehta interrupted to say he couldn't afford his rent or his business until he received their help.
The officers decided to compromise by recommending family instead of using their reports from now on. Jamie decided to pretend like he doesn't know anything.
'Blue Bloods' Fans aren't happy about the story
Blue Bloods fans weren't thrilled that Jamie had to question Eddie about whether she gave someone's private information away. They felt like it was continuing this season's trend of the newlyweds fighting instead of working together.
"Argue argue that all we get!!! And it's getting old argue," tweeted one fan. Another fan wrote, "WHO is doing the writing for Jamko? Ever since the 'wedding,' their so-called newlywed scenes make it look like they are in the brink of divorce. They are two ships passing in the night, and when they do pass, they just bicker, bicker. Bicker!! Find a better writing team."
Some fans also didn't believe that Jamie would make the decision to not report the officers. He does have the reputation of being by the book. One fan tweeted, "Terrible writing. Jamie never would've looked the other way. Tired of Jamko contrived conflict. Storylines have an agenda in general. Miss them saying grace at dinner."
Jamie has been looking the other away more lately. He previously compromised to use some money left over from Eddie's father's scheme to pay off his student loans. Time will tell if this means the character is really changing.