'Blue Bloods' Fans Can't Wait to See More of Joe Hill
Despite coming to an abrupt halt, the season 10 finale held some emotional surprises and exciting developments for fans of the drama Blue Bloods.
Despite coming to an abrupt halt because of the pandemic, the season 10 finale held some emotional surprises and exciting developments for fans of the drama Blue Bloods.
Among these was the introduction of a new character — Joe. Now fans are wondering what's next for the character and if he'll become a regular cast member. 
While the full future of Joe's role on the show is not yet clear, there are some hints about what the show creators may do, and there are definitely signs about what fans want to see. 
'Blue Bloods' follows a family of police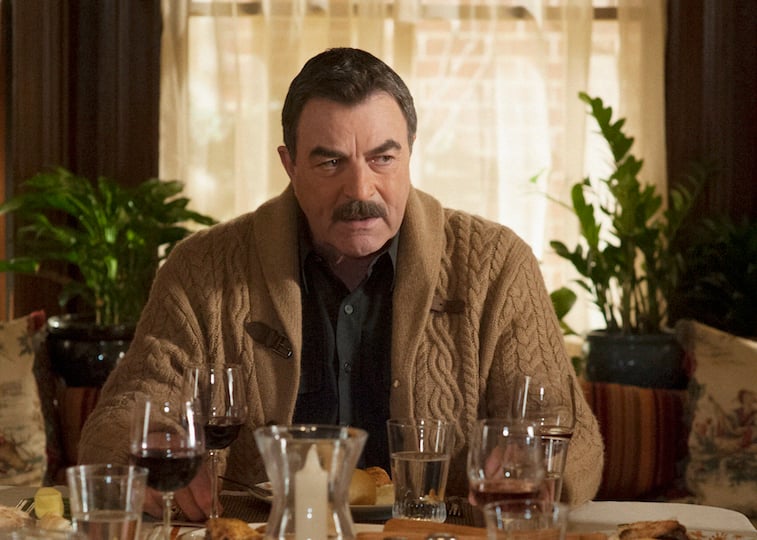 Blue Bloods has garnered a huge fan following for its ability to bring heartfelt family drama forward with the backdrop of a shared profession. The show revolves around a family of New York police officers, and it is headed up by patriarch Frank Reagan (portrayed by Tom Selleck).
Frank has dual responsibilities that play out on the show. As Police Commissioner, he's in charge of one of the world's largest law enforcement units, and he is also the boss of some of his own children who have followed his footsteps into the career. 
The show has been praised for its realism and message. It's resonated so strongly that real police officers sometimes salute actor Selleck when they pass by him.
Real-life families who have multiple generations of police also praise the show for its accurate portrayal of what it's like to navigate the tensions and conflicts that come with that experience. 
The season 10 finale revealed a secret 
The season 10 finale revealed a huge family secret. When a school DNA project reveals something fishy when it comes to the family tree, viewers are left wondering what skeletons are about to come out of the closet.
At the same time, Frank fields a request from a woman named Paula to move her son to a safer assignment. She insists that he has an interest in this as well because it turns out that her son is Frank's grandson — something Frank never knew about. 
Joe Hill is the son of the late Joe Reagan, Frank's son. When Frank refused to move his newfound grandson to a quieter assignment, Paula vows that there will be no more bonding between Joe and his unknown family. However, Sean arrives to family dinner with the long-lost cousin from his DNA project in tow, and the scene is set for Joe to have a much more substantial role in the future of the show. 
Will 'Blue Blood' fans see more of Joe?
Fans are definitely excited about the opportunity to see more of Joe. In fact, they're already drawing comparisons between him and Danny, which promises to make for some great television.
Viewers often get a close look at Danny's cases and his approach to policing, and fans wonder if we could get a similar view of Joe's work.
We don't know for sure exactly what role Joe will have on the series. Will his character be brought on as a series regular or will he merely have some guest appearances?
While show creators have yet to reveal the extent of his involvement, fans can be fairly certain that it will be meaningful. When asked about how Joe's appearance will change the family dynamics for the Reagans, Tom Selleck stated that it would "very much so" have a major impact. 
We're still awaiting word on when it will be safe enough for the new season to begin production. In the meantime, fans are keeping busy thinking about how this new family member could shake things up for the entire series.