'Blue Bloods': Some Fans Think Eddie and Jamie's Fight Is a Sign of Something Big Is Coming
Eddie and Jamie had a big fight in the last episode of 'Blue Bloods,' Find out how it sparked a new fan theory and more.
Season 10 of Blue Bloods is showing newlyweds Eddie (Vanessa Ray) and Jamie (Will Estes) navigating marriage. There are some bumps in the road with looking for a place to live, figuring out their new schedules, and more.
The latest episode showed the couple having an argument. Find out why fans think it's a sign of something big is coming. Warning spoilers for the episode "Bones to Pick."
Eddie and Jamie are now working opposite shifts
The married couple is no longer partners on the streets. They also don't get to see each other as much given a deal they made.
They agreed to get help from their boss to get an apartment. That also meant agreeing to a hard schedule to make things work.
"Marriage is about compromise OK? And compromise is by its very nature is transactional. You give something. You get something," Eddie told Jamie. "So I'm gonna' work midnights and you are going to quit looking the gift horse in the mouth."
Jamie wasn't happy with Eddie's list
The married couple crossed paths at work in the episode, "Bones to Pick." Jamie was about to leave to go home while Eddie was about to start work. She left him with a list of things to do, which he referred to as a "honey do" list. This led to a serious conversation at brunch.
"I forgot to do your honey do list," admitted the husband. He claimed that he forgot to do it. Eddie eventually said, "Well Freud would say that we never really ever just forget something. It's our subconscious speaking up for us." Jamie asked if she thought he did this on purpose.
"No, I think your subconscious forgot to do my list because, well, it didn't like being told what to do by a woman," she said. Jamie was very surprised by this.
Later in the episode, Jamie does get everything done on the list. Eddie said he was overcompensating. She blamed the men in his family for acting like this.
This episode ended with Eddie apologizing. "I just don't like we're just two ships passing in the night every night," she said. Eddie also pointed out that they're the only couple in their family and everyone else is good at being alone.
"I'm worried. I don't want that. I want to be your team mate," said Eddie. Jamie apologized and gave her a list of his own.
Some fans think Eddie is pregnant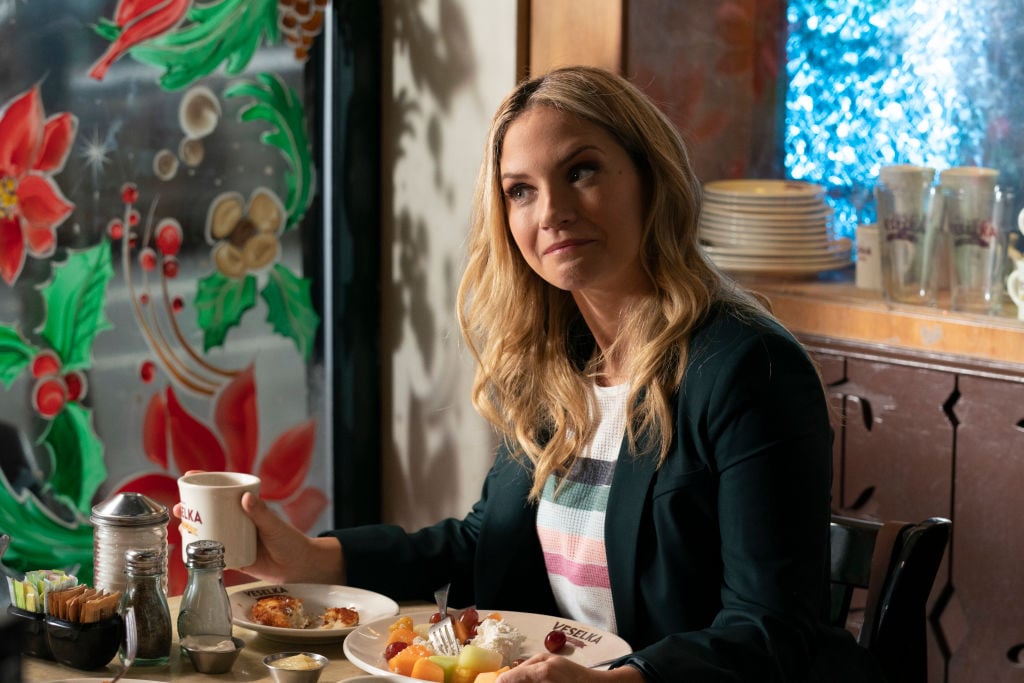 The fight could be stress of the couple working opposite shifts. However, some fans think it's a sign that Eddie is pregnant.
One fan tweeted, "The 'honey do' theme seemed so out of step I started thinking 'hormones talking, baby in the works.' Not ready for those storylines yet. The notion that Eddie and Jamie are the only couple in the family is glaring… once pointed out. Eddie's observations are unique and spot on."
Another fan also thought Eddie might be expecting. The person tweeted, "She was so emotional I also thought maybe baby on the way." A third fan wrote, "Those hormonal emotions screams pregnant to me but who knows."
It certainly would be fast for the couple to start a family given they just walked down the aisle. Fans will have to wait to see if their theory is right.