'Blue Bloods' Fans Loved Seeing Nicky Reagan Back at the Dinner Table
Whether it's for her odd relationships, mature nature, or indecision on whether to join the police force or become a lawyer, Nicky Reagan remains a fan-favorite at the Blue Bloods dinner table despite her hiatus.  In "The Price You Pay" episode, last fall, the Columbia-graduate announced she was moving to San Francisco after qualifying for a …
Whether it's for her odd relationships, mature nature, or indecision on whether to join the police force or become a lawyer, Nicky Reagan remains a fan-favorite at the Blue Bloods dinner table despite her hiatus. 
In "The Price You Pay" episode, last fall, the Columbia-graduate announced she was moving to San Francisco after qualifying for a job opportunity out of the police force. To some fans, Nicky leaving was the best thing that could happen to the show. To others, including her family, the move was devastating.  
Eddie tried to talk her out of the idea by insinuating she didn't have friends in California to which Nicky responded, "I have a couple from school, but it'll be an adjustment." What followed was a slew of ideas ranging from bars closing early, having to find new eateries, and where she was going to stay. 
Now that Nicky Reagan is back, will she be sticking around? 
In a recent episode, "The First 100 Days," Blue Bloods had two opening surprises for its fans. The first was Nicky Reagan making an appearance on the show after leaving for San Francisco last fall. 
At the beginning of the show, Erin receives a call as she is walking out of court. To her surprise, it's Nicky! 
She quickly picks up to Facetime her and manages to cross the street while fiddling with the phone. She gets in the back of the car and starts the conversation by scolding Nicky for not calling her over the past week. Nicky doesn't think a week is that long, but Erin is not buying it.  
After a short conversation that sees Erin ask Nicky a bunch of questions, Nicky steps in and says she just wanted to say hello. Erin is relieved and says, "Well, you just made my day." This short scene set off a wave of excitement among the fans. But, what followed next, no one could have anticipated! 
The other surprise no one saw coming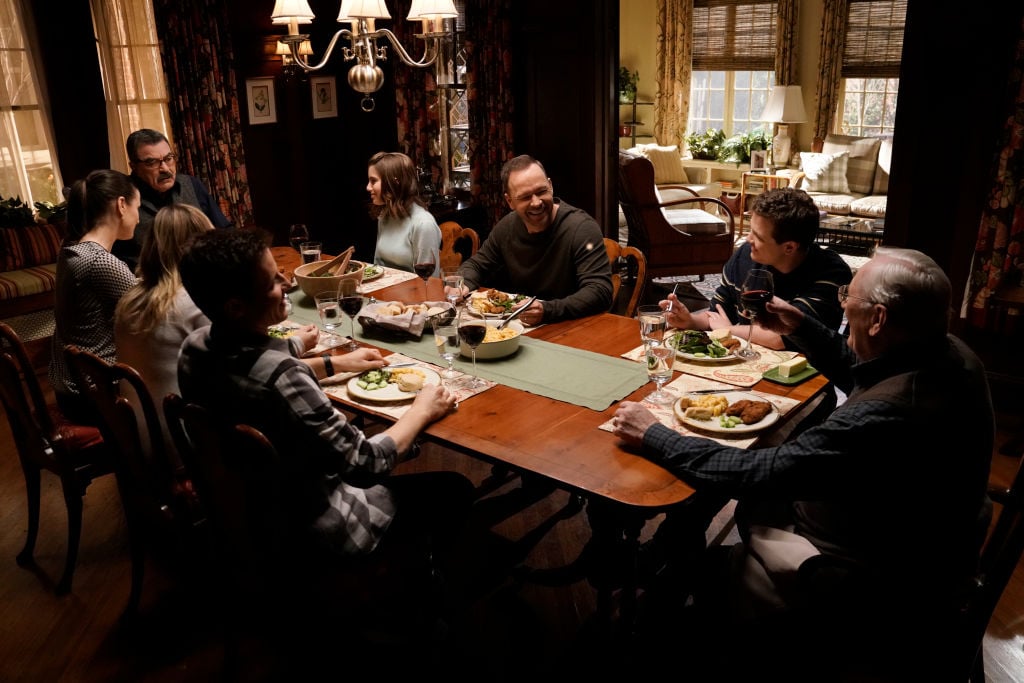 Unfortunately, Nicky has to get back to work, which brings the Facetime to a premature end. However, before she hangs up, she tells Erin that she looks tired and suggests coming to New York for a visit. 
Just as Erin hangs up, a truck rams into the driver's side of her car. Fortunately, she survives, but she is shaken up. Later, Erin refuses to tell Anthony about the car accident. Instead, she tries to carry on as if nothing has happened despite Anthony suggesting she might be drunk. 
Without a doubt, Erin's accident left fans gasping. But Nicky's reemergence is a welcome surprise for many fans. She might not be the first Blue Bloods member to leave the dinner table, but her departure was the most emotional. 
Fans can't hold back their excitement on having Nicky back on the show
Erin isn't the only one pumped to hear from Nicky. Even though it's been a short time for her, for fans, it's been a long time coming. 
One fan tweeted, "Great to see Nicky on #Blue bloods! Welcome back, kiddo!!" Another fan chimed in and said, "Omg! Yes, She's back!! We missed you, Sami." 
Despite the buzz and excitement, it's not yet certain if Nicky is coming back permanently, or this was just a teaser.