'Blue Bloods' Fans Think Frank Is Like This U.S. President
Fans of Blue Bloods have noticed Frank Reagan is similar to an iconic president. Tom Selleck did model the character after a real police commissioner. But this is how Frank acts like someone who went on to lead the country.
Tom Selleck modeled Frank Reagan on 'Blue Bloods' after a real person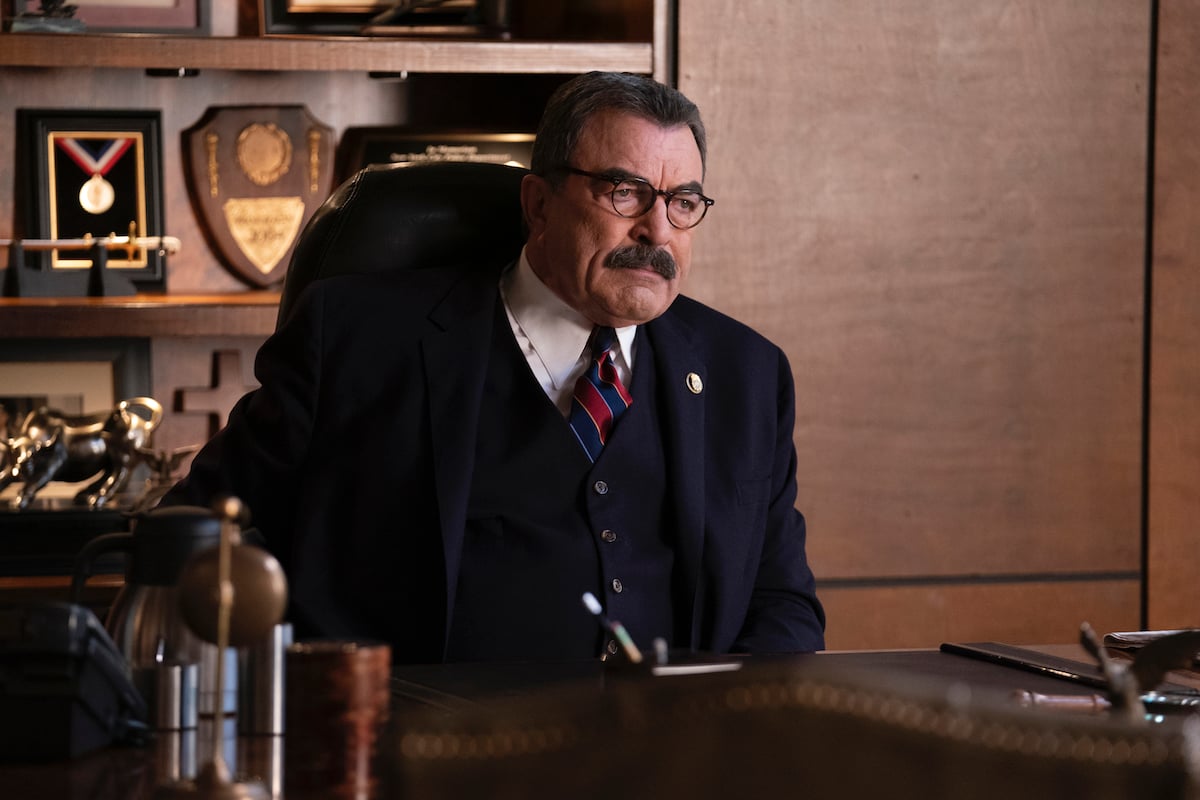 Frank Reagan has the important job of being the police commissioner in New York. Selleck prepared for the role by reading former police commissioner, Bill Bratton's book.
"Bratton had a lot of influence on me," Selleck told TV Insider. "I read his book Turnaround, about his first time on the job, under Rudy Giuliani. Though they were on the same page philosophically, there was a lot of conflict between the mayor and his police commissioner."
Frank often has to make hard decisions that might be controversial. The show managed to get a strong fandom with real police officers that they've treated Selleck like a real police commissioner on the street.
"The actors, writers, and producers don't want to make NYPD officers perfect," the actor said "but I know that a lot of cops think we are presenting a three-dimensional picture of who they are in life. All cops have to salute the police commissioner, and sometimes I get a salute! That's a big deal."
They think he's similar to Teddy Theodore Roosevelt
Frank is usually seen in his office talking to Garrett (Gregory Jbara), Sid (Robert Clohessy), and Abigail (Abigail Hawk). But there are moments where Frank leaves his office to be at the bedside of a shot officer, or to pay a visit at someone's home.
The police commissioner is usually seen with his trench coat and round glasses. Fans thought his signature look is similar to the 26th president of the United Sates, Theodore Roosevelt. This made it onto the website dedicated to the president.
"The show stars Tom Selleck, Magnum P.I. himself. Selleck plays Frank Reagan, New York City Police Commissioner, a position TR filled in the late 1890s," reads a blog post on Theodore Roosevelt Center.
It also noted that Selleck's character has similarities to him. "Fans of Blue Bloods have also noted the resemblance of Selleck's character to TR. One episode also showed Reagan leaving the office and hitting the streets to understand what was actually happening in the city. TR did the same thing," claimed the post.
The actor has surprisingly not played Roosevelt despite it seeming like a good role for him. Actors who have are Tom Berenger, Paul Giamatti, Richard Dreyfuss, Robin Williams, and more.
Frank is quick to quote people when giving his children a lesson at the dinner table. But it was actually Nicky (Sami Gayle) who once quoted Roosevelt in the episode, "Unsung Heroes" where she quoted one of his speeches, making Frank proud.