'Blue Bloods': Frank Faces a Familiar Rival in Season 12
Blue Bloods is back, and it looks like some guest stars have returned too. Frank Reagan (Tom Selleck) will be facing a familiar rival once again.
Frank currently has a political rival on 'Blue Bloods'
Last season Mayor Chase (Dylan Walsh) hoped to shake things up. He previously wanted Sid Gormley (Robert Clohessy) to be replaced after public backlash for his police record.
Frank defended him after looking into the complaints on Sid. He claimed no one is looking into the context around the incidents of Sid being accused of roughing people up. In the end, Sid kept his job.
The mayor also wanted Garrett Moore (Gregory Jbara) to be replaced. He claimed Frank needed more of a "pitbull," and Garrett wants to be liked. Chase went as far as getting Garrett another job offer, but Frank made sure he stayed in his office again.
Frank faces a familiar rival in season 12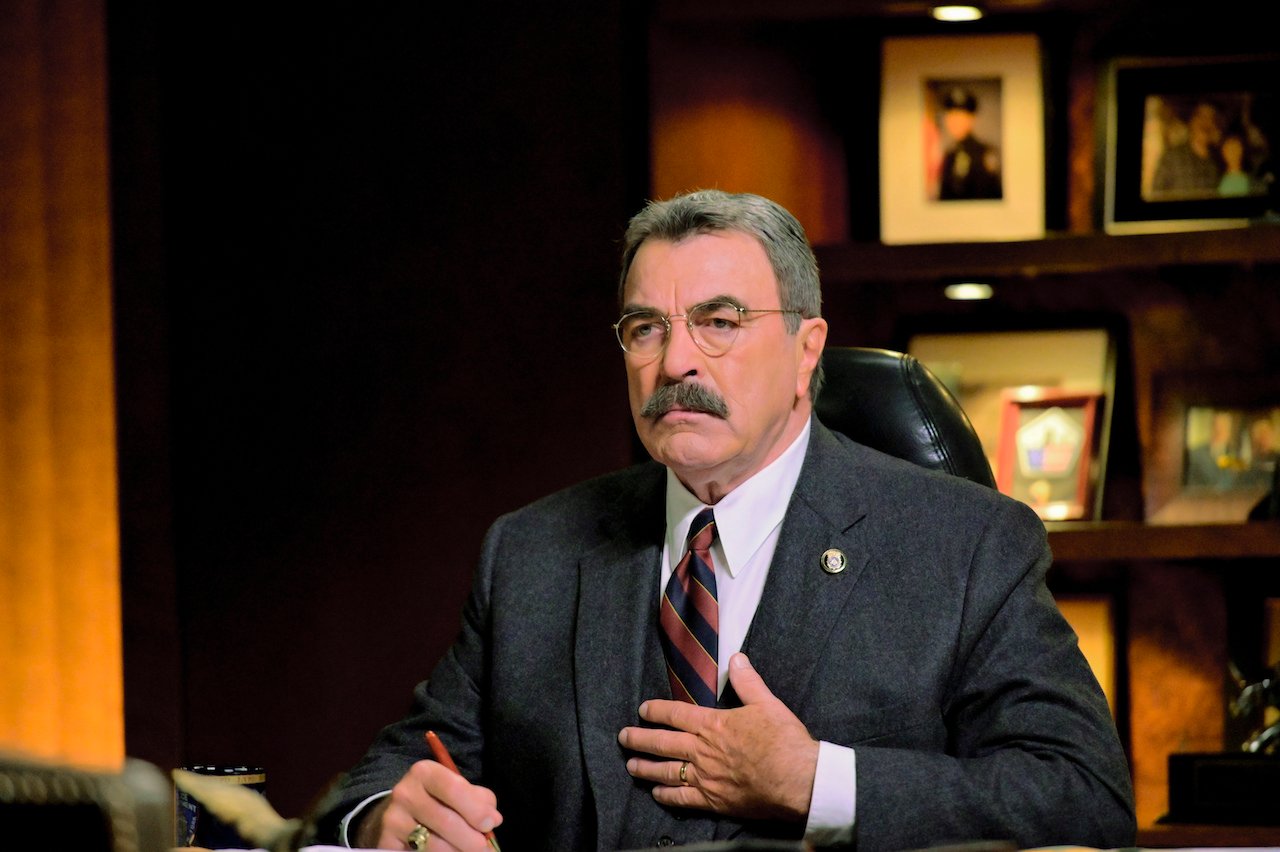 Details about the episode "Times Like These" were released in a press release. Frank will be facing Mayor Chase once again.
"Tension escalates between Frank and Mayor Chase after Frank makes a public arrest that goes viral," reads the description. "Also, Danny (Donnie Wahlberg) and Baez (Marisa Ramirez) investigate a gang attack that takes an unexpected turn; Jamie (Will Estes) worries when Eddie (Vanessa Ray) lies to him about where she's going in the evenings; and Anthony (Steve Schirripa) secretly recruits the Reagans for help with a surprise for Erin."
This certainly isn't the first time Frank and the mayor will go against each other. Fans will have to watch the Oct. 8 episode to see how things play out. But Frank has typically gotten his way in the past.
Why Mayor Chase has returned
Before this announcement, executive producer Kevin Wade talked about the possibility of having the mayor back for the new season. He revealed why he likes including their tension in the show.
"Well, we're going to see what we have in terms of Dylan Walsh coming back as our mayor and his availability because Dylan and Tom are terrific together," Wade told Deadline. 
"For us, really part of the heart of telling stories about urban politics versus policing is having the two guys you know, the goliaths going at each other and I love doing those," he continued. "I love the DA that we have and I'm hoping she is coming back. These are all things that are in process, but I think we'll just go back to doing our homework, doing our research, and trying to come up with fresh stories for these characters and of course, for our audience."
Soon fans will get to watch the new episode and see what has people so riled up about Frank's viral arrest. Blue Bloods returns Friday, Oct. 1 on CBS. This teased episode will air in the following week.