'Blue Bloods': Frank Must Deal With a Police Captain Who Can't Control His Team
Frank (Tom Selleck) has been presented with a troubling situation. There's some chatter that a police captain isn't leading his team the way she should. Here's what to expect this week on Blue Bloods.
Frank has a big decision to make on 'Blue Bloods'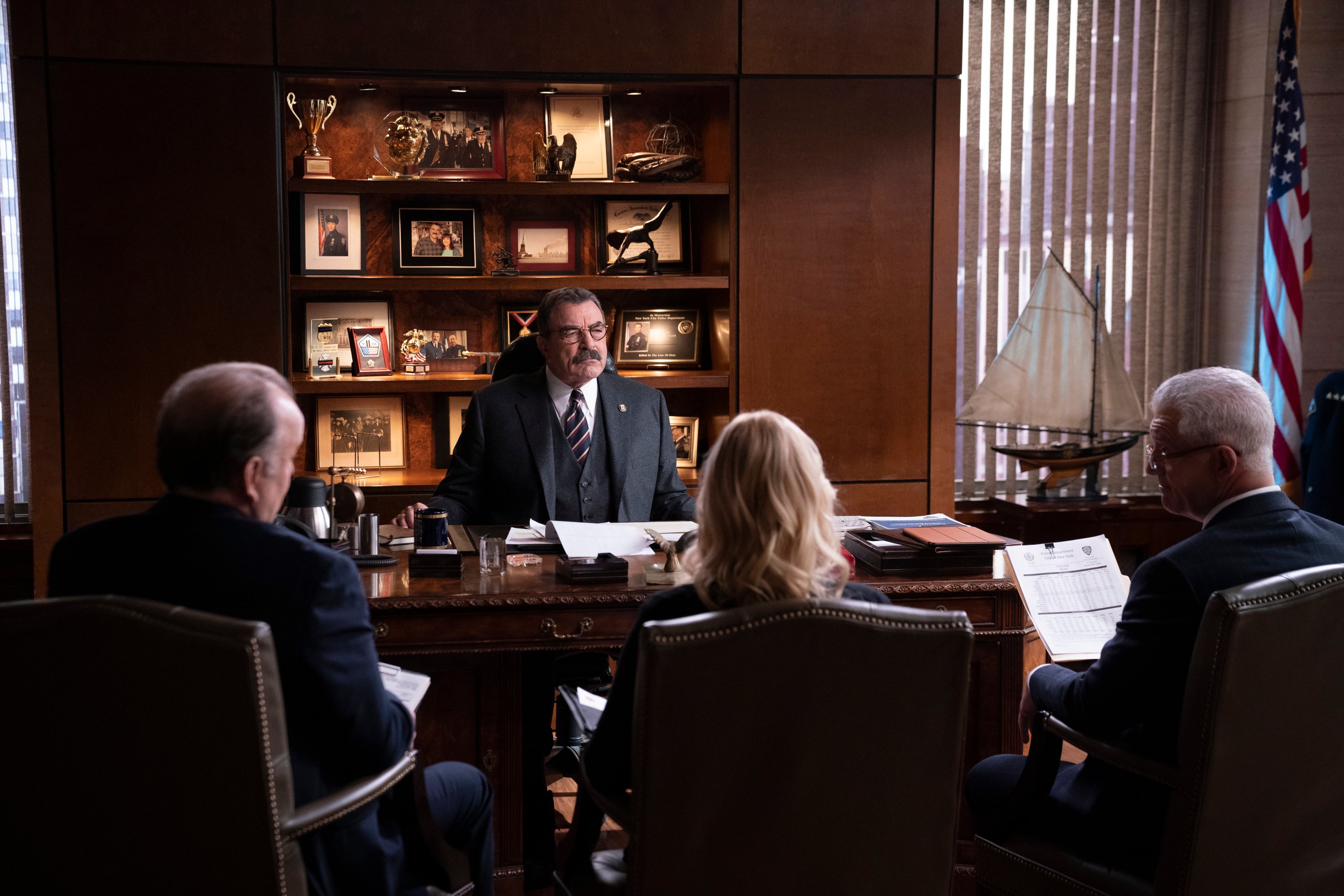 Frank is made aware of a significant issue During Blue Bloods Season 11, Episode 6 (titled "The New Normal"). A police captain, Keith Butler, is losing control of his precinct. The precinct can't run efficiently without order, so Frank is called upon for guidance.
Gormley (Robert Clohessy) tries to fight for Butler, but Frank suspects the captain isn't handling his responsibility appropriately. "Butler is a great cop, but someone in his command is covering for the deadbeats," says Gormley. He goes on to say Butler shows respect for his officers by delegating authority.
Frank doesn't think the captain is around enough to be an effective leader. However, he gives Butler some credit, saying he might have been a great leader at one point, but now it seems like he lost his touch. Gormley offers to "give the [51st precinct] a colonoscopy," but Frank says he'll handle it. Will Butler be out of a job?
Tom Selleck as Frank Reagan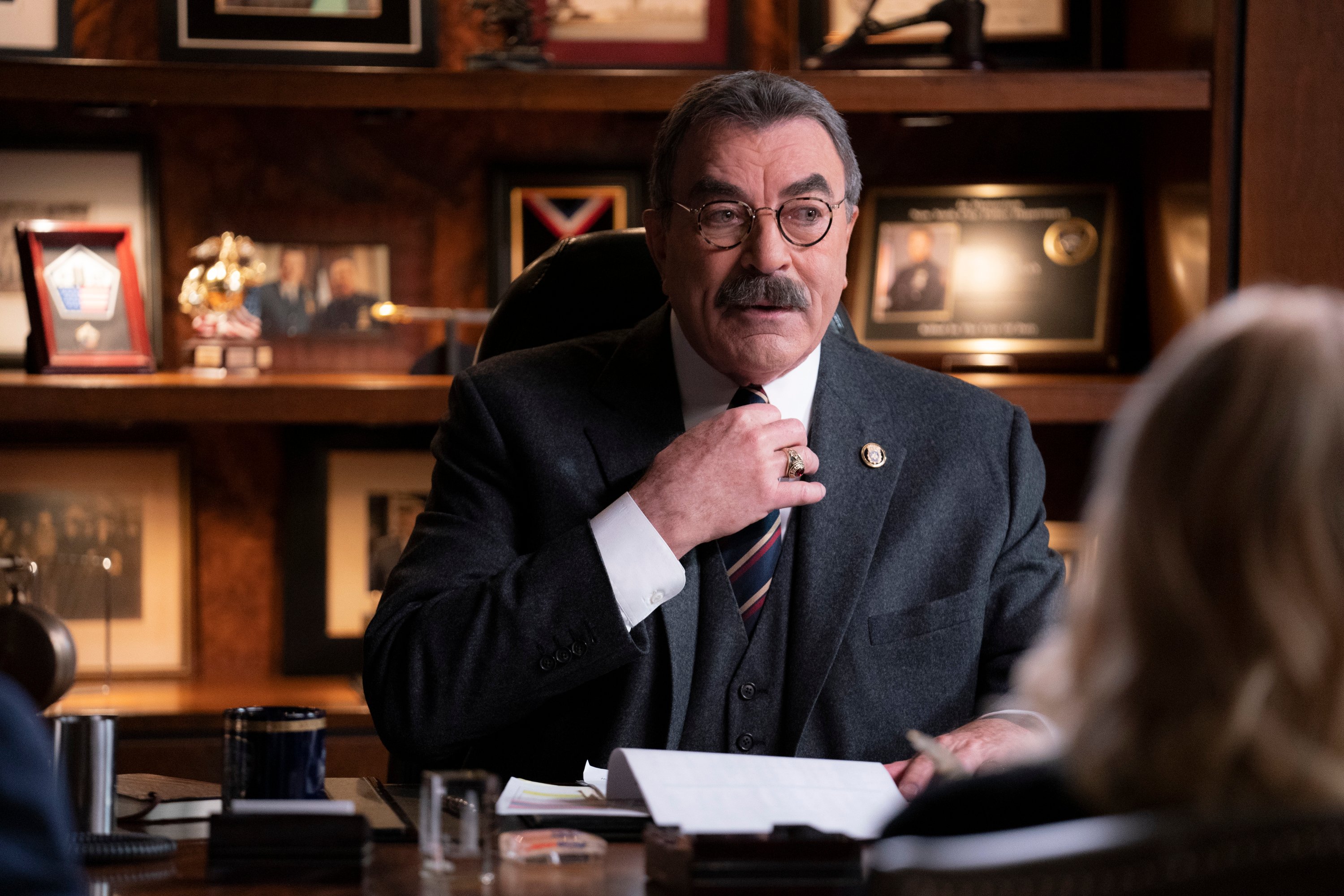 Tom Selleck joined the cast of Blue Bloods in 2010. In his role as Frank Reagan, he plays the police commissioner. His father, Henry was the police commissioner before him. Frank has dealt with a lot of personal losses. He lost his wife (Mary), his son (Joe Reagan), and his daughter-in-law (Linda).
The death Frank takes the hardest is the death of his son. After all these years, Frank still feels guilty. Part of him believes his son would still be alive if he didn't follow in his father's footsteps. His feelings came to the surface when he was talking with Joe Hill's mother, Paula. He told her he asks himself all the time if his son would still be here if he was on a less active unit.
 What happened last time on 'Blue Bloods'
During Blue Bloods Season 11, Episode 5 (titled "Spilling Secrets"), Frank and Henry (Len Cariou) are on ground after Frank's accountant tells him there seems to be something suspicious happening with Henry's account. For at least more than a decade, Henry has been making payments to an unknown person. When Frank asks Henry about it, he gets irritated and tells him to back off.
Henry later confesses he had been making payments to a person he feels guilty about shooting. The person had to use a wheelchair after he was shot. The person he shot is dead now, but Henry continues to send money to his family.
Blue Bloods airs on CBS Fridays at 10:00 p.m. Eastern Time.
Follow Sheiresa Ngo on Twitter.