'Blue Bloods': Frank Reagan Gives up This Good Friday Dinner Treat for Lent
The Reagans weren't seen celebrating Easter on Blue Bloods. But they were seen having dinner together for Good Friday. Frank Reagan (Tom Selleck) explained giving things up for Lent and revealed what he sacrificed to follow the tradition in season 11.
'Blue Bloods' star, Tom Selleck's favorite dinner
The Reagans meet every week to have family dinner. Jim Lillis, the prop master for the show, once talked to The Virginian-Pilot about the meals.
The cast doesn't get to choose what they'll be having, and restaurants usually cater the food. Lillis did say he knows what the actors do and don't like to eat.
"Tom's a steak and potatoes kind of guy," Lillis said. That isn't the only meat served at the Reagan dinner table.
"It's usually a pot roast, maybe meatloaf, roast chicken with some version of potatoes," he said. "Green vegetables. Always dinner rolls. That basically is my mother's menu, the one I grew up with because I'm also Irish-Catholic."
The menu does switch slightly for holidays. One episode showed a different kind of bread at the family's dinner table.
Frank Reagan gives up this Good Friday treat for Lent on 'Blue Bloods'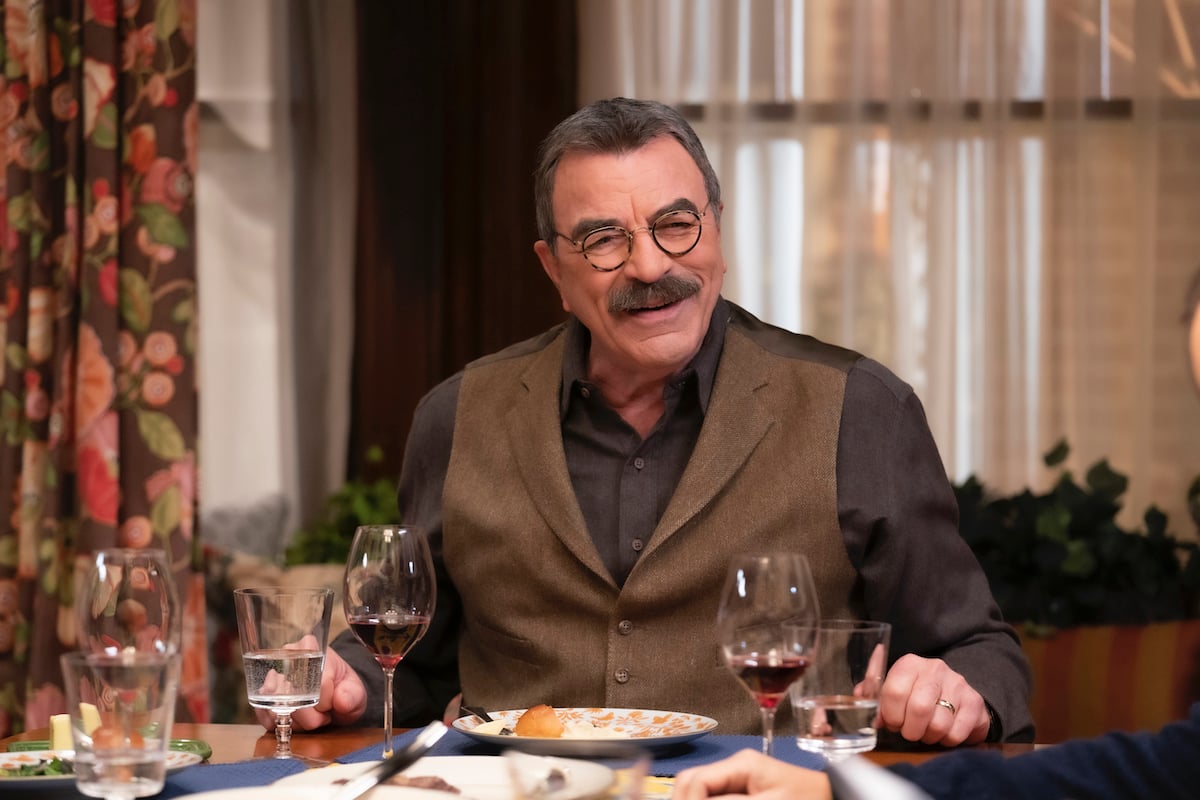 The episode "The Common Good" ended with the Reagans meeting together for dinner. Eddie (Vanessa Ray) has questions about the practice of giving things up for Lent. She asks if she can give something up she doesn't like. Frank answers, saying that doesn't work because "the whole point is sacrifice."
Eddie is still of the mind that she could game the system by pretending to love something like liver or anchovies, then giving that up. The family says they'd know she isn't doing it correctly because she never eats those things. They then revealed what they're giving up for Lent.
Erin (Bridget Moynahan) said she gave up her morning run this year. Danny (Donnie Wahlberg) joked that he gave up parenting Sean (Andrew Terraciano). The episode ended with Erin offering Frank a hot cross bun, and the police commissioner said he's giving those up for Lent.
What are hot cross buns?
Fans do normally see rolls on the Reagan dinner table, but these buns are different. That's because of the holiday.
Hot cross buns are typically made for Good Friday. It's a mix between a cinnamon roll and a dinner roll. The cross is supposed to represent the crucifixion. The recipe calls for the use of orange peel, cinnamon, and sometimes raisins. 
It looks like the Reagans also follow this tradition for a holiday. Sadly, fans didn't find out what Eddie gave up for Lent. But it looks like she's still learning the ropes after getting married to Jamie (Will Estes).