'Blue Bloods': Frank Reagan Is Going to Receive Backlash From Cops in New Episode
There will be a new episode this week of Blue Bloods. This time Frank Reagan (Tom Selleck) will be in the hot seat after he makes a big decision. Find out why he will receive backlash and what else will happen in the April 3 episode.
'Blue Bloods' uses experiences from real law enforcement as inspiration
Every episode shows multiple members of the Reagan family solving cases. The stars have revealed what's the inspiration behind them.
"So many of our storylines are pulled straight from experiences from law enforcement," Vanessa Ray told Long Island Weekly. "We're not a ripped-from-the-headlines kind of show. We're definitely more of a personal experience kind of show. We tell the truth and let the chips fall where they may. We don't tell you what to think."
There are also people who've actually worked in law enforcement acting as technical advisors on the show. Selleck has talked to TV Insider about how the show approaches telling these stories.
He said he takes a "certain pride that [we] don't rip stories from the headlines—that's lazy." Selleck said Blue Bloods covers "police-related issues that the public grapples with in the culture. This is a show that presents arguments on both sides of a heated contemporary issue."
Tom Selleck said real officers salute him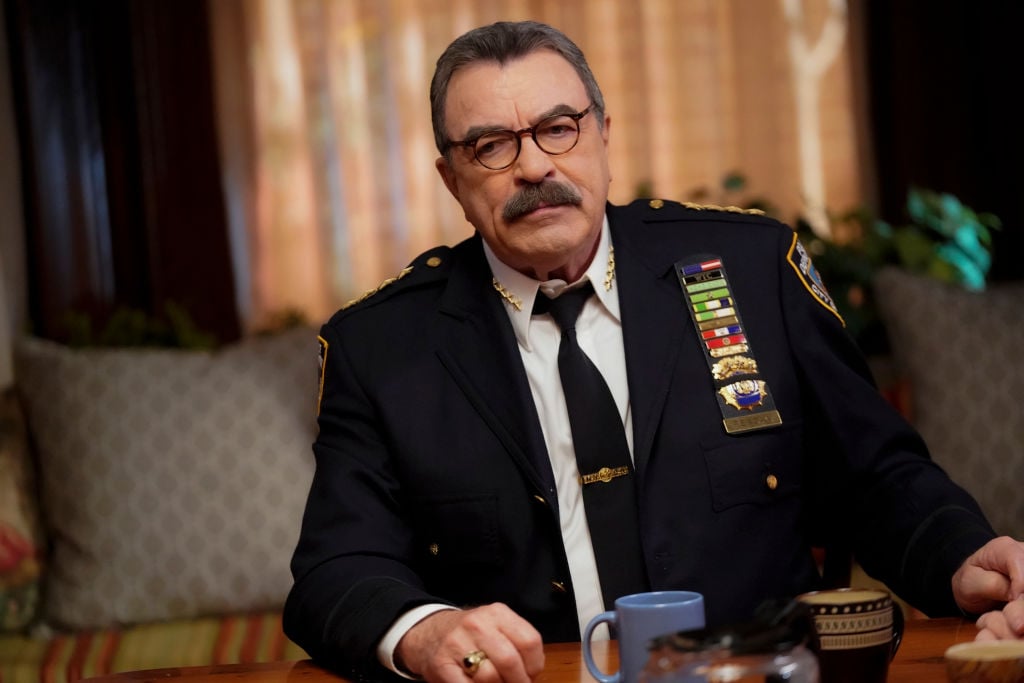 There are many real officers who are fans of the show. They also have a lot of respect for Selleck's character.
"The actors, writers, and producers don't want to make NYPD officers perfect," Selleck explained to TV Insider "but I know that a lot of cops think we are presenting a three-dimensional picture of who they are in life. All cops have to salute the police commissioner, and sometimes I get a salute! That's a big deal."
The actor revealed he read a book written by Bill Bratton, who used to be the police commissioner in New York, to prepare for the role. Blue Bloods often shows Selleck helping out officers and defending them from public backlash. However, they won't be happy with him in the next episode.
Frank will receive backlash from cops
This week's episode is called "The Puzzle Palace." The police commissioner will be stuck in a hard place once he decides to hold an officer accountable for police brutality. Frank decides to do this after the officer is caught on footage using excessive force.
Frank confronts the officer in a preview clip. "I was following orders from my CO," claimed the officer. "At some point I stop being a cop and turn into a CEO of cops," Frank tells Sid Gormley (Robert Clohessy) in another scene.
TV Insider has also revealed what the other characters will be doing in the episode. Danny (Donnie Wahlberg) and Baez (Marisa Ramirez) will be on another case trying to catch a gangster. The catch is he might have moles within the police department.
Erin (Bridget Moynahan) and Anthony (Steven Schirripa) will also be busy working with a sociopath, who claims to have evidence related to a double murder. It's still unknown what Eddie (Vanessa Ray) and Jamie (Will Estes) will be doing in the upcoming episode.
The new episode will air on April 3 at 10 p.m. EST on CBS.