'Blue Bloods': Frank Reagan Will Struggle With a Tip on a Crime Ring
This week, Frank Reagan (Tom Selleck) will be put in another tough situation. Blue Bloods will show him getting a tip, but can he trust it?
Frank Reagan took a harsh stance on 'Blue Bloods'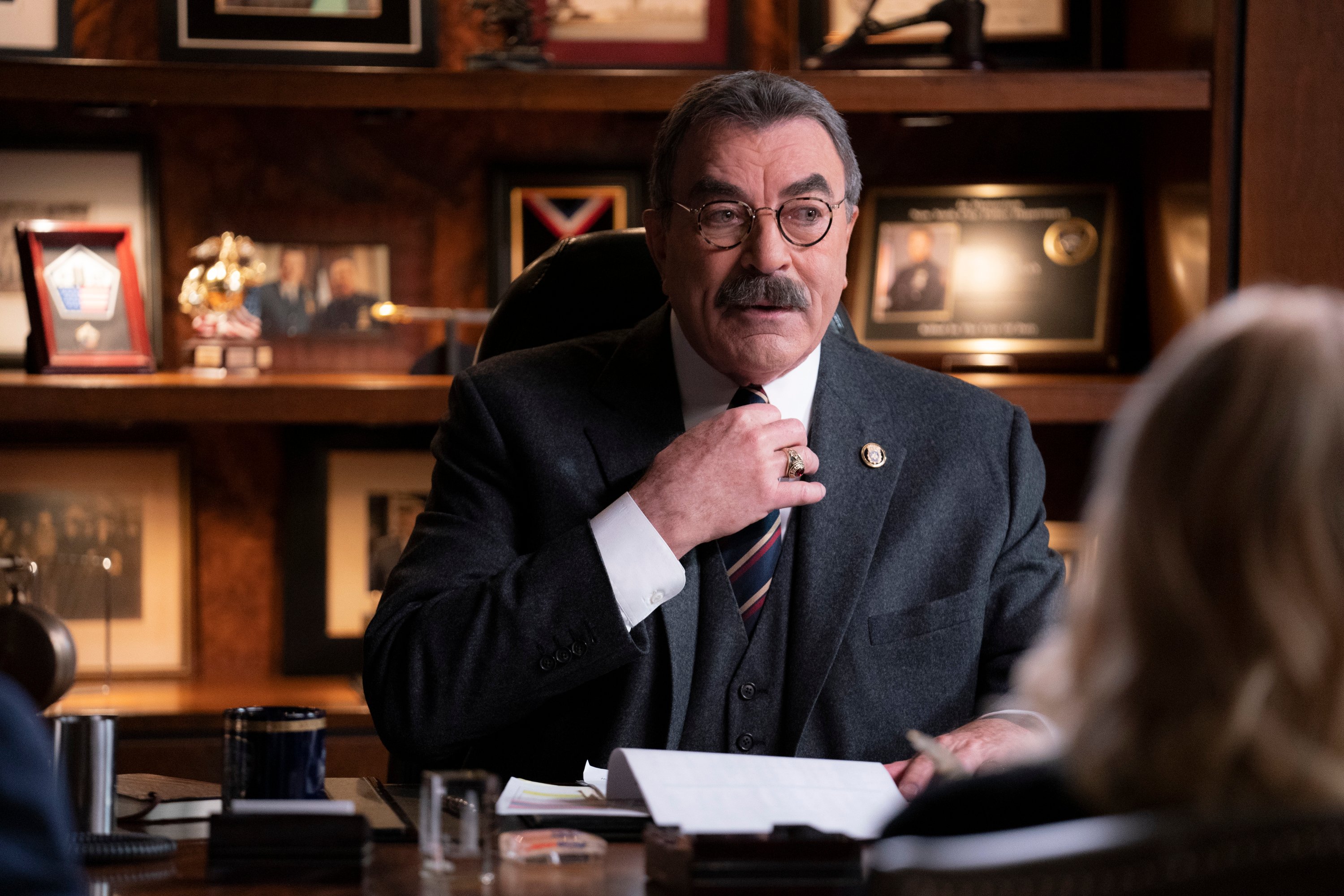 RELATED: 'Blue Bloods' Fans Think Frank Is Like This U.S. President
The last episode, "The New Normal" started with Frank pointing out that crimes were up and arrests were down in the Bronx for three months now. Captain Butler (Jim Klock) is in charge of this area so Frank decided to talk to him.
Butler delegated his duties to other people, which led to this situation. Frank later found out he was planning to move on to be chief of police somewhere else. Butler told him that recently his precinct is "like a war zone" hinting this is the reason he plans to leave. Frank compared his plan to desertion during war and therefore should be punished.
So he took a hard stance by telling his new job about his poor performance. Butler lost the job offer and Frank hoped this would send a message to other people who would try to do the same thing.
Frank Reagan gets a tip on a crime ring
RELATED: 'Blue Bloods': Will Frank Reagan Ever Get Married Again?
The new episode on Feb. 12 is titled "In Too Deep". Danny (Donnie Wahlberg) will witness a drive-by shooting, and Jamie will help a childhood friend solve a cold case. But their father will also be put in an interesting situation this week.
According to Yahoo!, An ex-detective with give Frank a tip on a crime ring. However, the police commissioner will struggle to trust this information. This is interesting given he usually defends and trust those who are tied to the NYPD. It's possible the detective is no longer in the force because he was suspected of not being trust worthy.
Fans will have to tune into the episode to see more about the situation. We know the police commissioner will struggle with his duties later this season.
He might resign from his position later in the season
RELATED: 'Blue Bloods': Frank Discovers Henry's Big Money Secret
Frank has been the NYPD police commissioner since the beginning of the show. But he will consider resigning this season.
"Frank is seriously considering resignation," Selleck told TV Insider. "The job is so wearing on him. He's looked for ways out before, but this time it's serious."
He continued, "He doesn't think he's being effective in this antipolice climate, and he can't protect the rank and file. So maybe it's time for new blood."
We have seen some people call out the police force earlier in the season. Whoopi Goldberg returned as City Council Speaker Regina Thomas in the premiere and she called out the police for not doing their job correctly. Fans will have to keep watching to see what Frank does about this crime ring and when he will consider resigning.