'Blue Bloods': Henry Reagan Gives up This Drink for Lent
The Reagan family recently talked about giving things up for Lent on Blue Bloods. Some decided to give up hobbies, but Henry Reagan (Len Cariou) gave up his favorite drink instead.
The Reagan dinner tradition started with Henry's wife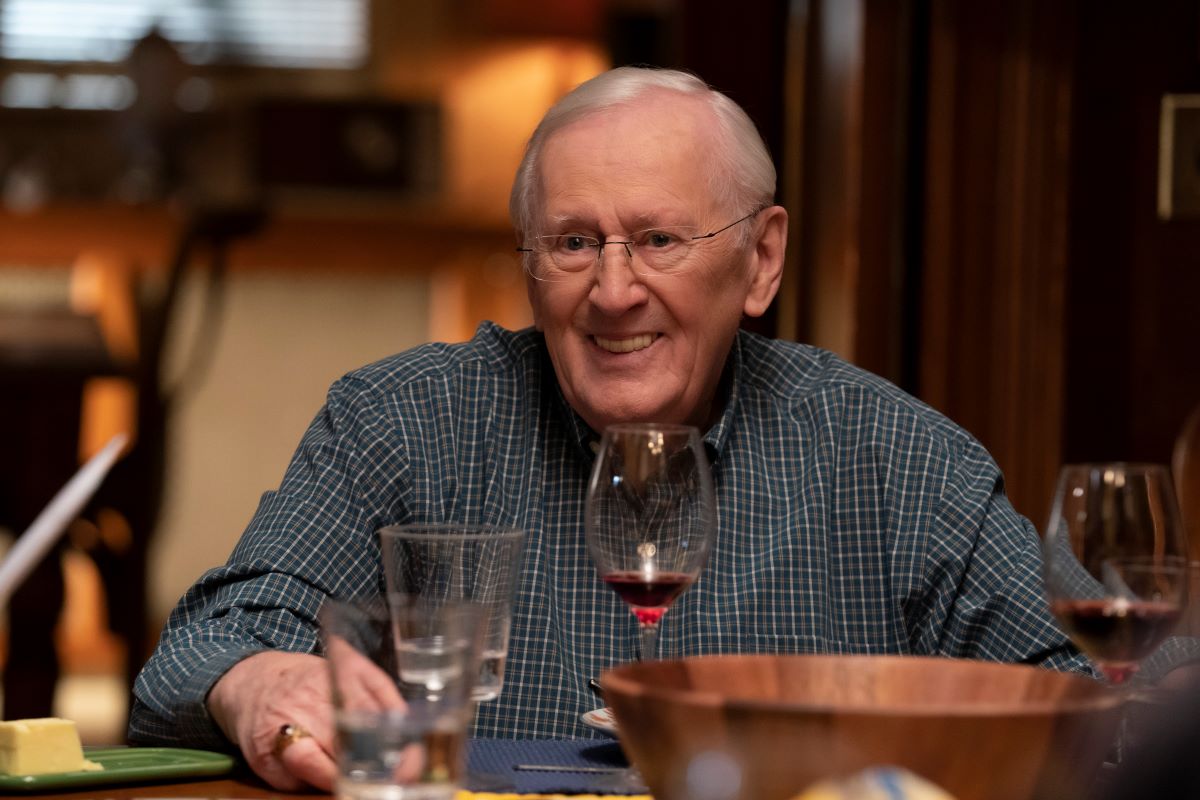 Henry used to be married to an Irish immigrant named Betty, and she was the one who made sure her family ate together every week. Jamie (Will Estes) explained this to Eddie (Vanessa Ray).
"She was the oldest of 12 kids, and there was never enough to eat," he said. "She moved to New York to make money. She met my grandpa, and when they got married, she promised herself that they would always have more than enough to eat." 
Family dinner was just her way of proudly proving that every week," he added. The food for dinner switches up, but Henry usually sticks to specific drinks.
Frank and Henry have a specific drink on 'Blue Bloods'
The father and son sometimes drink together as Frank (Tom Selleck) is given advice. Henry seems to be the only person who knows what to tell him since he used to be a police commissioner himself. 
The liquor looks like whiskey or scotch, and the brand seen on the bottle is Finnerty's 18 scotch, according to Whiskey Wire. Sadly, fans can't try it themselves because it's fake. 
Danny (Donnie Wahlberg) isn't seen drinking scotch as much. But he revealed to People what they're really drinking when it is supposed to be dark liquor.
"Someone asked me if we get drunk because we have a lot of wine during the dinner scene, but, sadly, it's just grape juice," he said. "Sorry, guys. And 'Scotch' is iced tea. I think they give us decaffeinated, or we'd be bouncing off the walls."
Henry Reagan gives up this drink for Lent
https://twitter.com/BlueBloods_CBS/status/1368267598002085896/photo/1
The episode "The Common Good" came just in time for Easter weekend. The stories in it were mostly the same, showing the Reagans doing their jobs. But it ended with them having dinner together on Good Friday.
It sounds like Eddie wasn't raised Catholic, and she had questions about the practice of giving things up for Lent. She asks if people ever give up things they don't like to avoid sacrificing. Frank says this defeats the purpose and wouldn't work.
The family then share what they gave this year. "This Lent I gave up 12-year-old Scotch whiskies," Henry revealed at the table. "That's very specific," Eddie told him. 
But this is very in line with the character, and Eddie is right that the age of the Scotch makes it even more specific. Sadly, we might not know why 12 is so significant to the grandfather.