'Blue Bloods': How Much Money Does Frank Reagan Make as a Police Commissioner?
Frank Reagan (Tom Selleck) has the tough job of being a police commissioner. Blue Bloods fans might wonder how much it pays to be the big boss in the New York Police Department. Here is how much he is probably taking home and more about Selleck's role
Tom Selleck said he gets saluted sometimes by real police officers
The police commissioner is responsible for the daily operations of the police department. Frank is often seen having to respond to unhappy civilians and police officers. It seems like a tough job to balance everyone's expectations and that could include the mayor.
Selleck has played Frank Reagan for some time now and real police officers are fans of the show. He talked about how the fans show him their support.
"The actors, writers, and producers don't want to make NYPD officers perfect," Selleck explained to TV Insider "but I know that a lot of cops think we are presenting a three-dimensional picture of who they are in life. All cops have to salute the police commissioner, and sometimes I get a salute! That's a big deal."
He prepared to play the police commissioner by reading Bill Bratton's book. "Bratton had a lot of influence on me," Selleck said. "I read his book Turnaround, about his first time on the job, under Rudy Giuliani. Though they were on the same page philosophically, there was a lot of conflict between the mayor and his police commissioner."
Frank Reagan's personality on 'Blue Bloods' was changed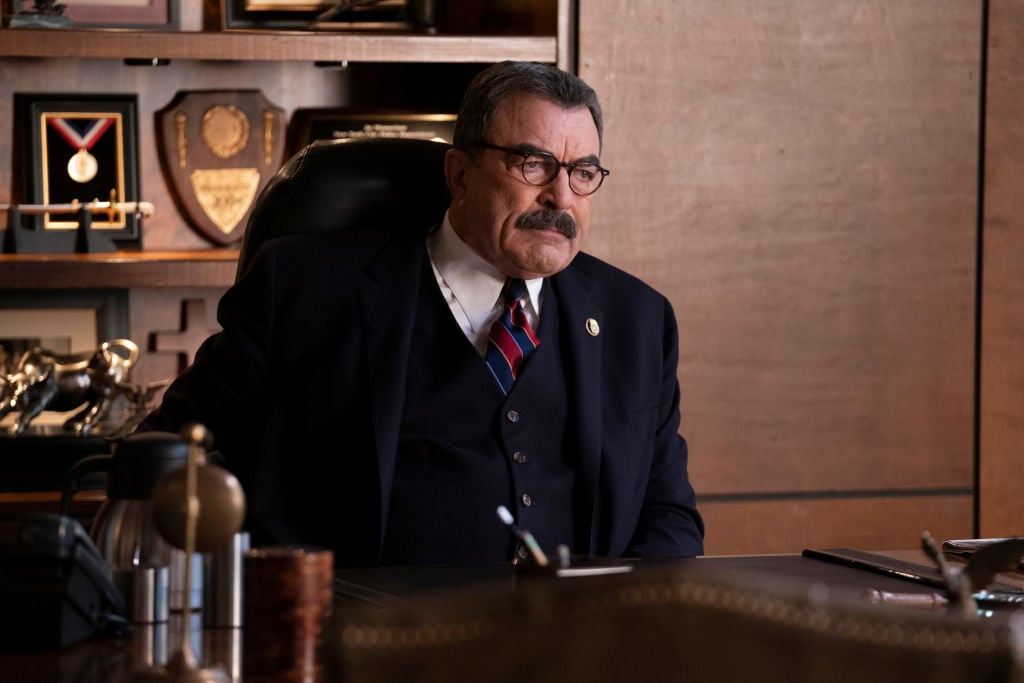 Frank is usually in total control in his office. However, he is also a quiet man that is open to listening to other people. Frank was almost going to work very differently.
"There were a couple of early scripts when I would be barking out orders: 'Send eight cars there! Do this! Do that!' I said to the producers, 'I don't have to prove I'm the boss. I am the boss, or you wouldn't have hired me,'" Selleck told TV Insider. "I can play that serious gravitas, but I'm happy that when [executive producer] Kevin Wade came in, he gave Frank some humor."
He could be paid over $200,000
The police commissioner is the highest-paid employee in the NYPD. The person in the position takes home six figures.
Dermot F. Shea replaced James O'Neill as the NYPD police commissioner in 2019. His annual salary starting out is $238,000 according to News Day. This seems to be in line with what people make given O'Neill took home a salary of $232,352 in 2017, according to the New York Post.
That means multiple Reagans have made a lot of money in their life. Henry (Len Cariou) previously served as a police commissioner. We might see another Reagan step into the role in the future.
In the episode, "Vested Interests" showed Henry telling Jamie (Will Estes) that he could be commissioner one day instead of Danny (Donnie Wahlberg.)
"I look at him and I see a great detective. I look at you and I see a future PC because of your strengths. Your heart, your smarts , the patience of a saint," Henry explained. He then added, "More genes you got from me. So get back to doing what you're good at." We will have to wait to see if the grandfather is right.