'Blue Bloods': How to Find New Kids On The Block's Jordan Knight in the Show
Jordan Knight of New Kids On The Block appeared in 'Blue Bloods.' Find out how to find him and more.
Many Blue Bloods fans probably know that Donnie Wahlberg, who plays Danny Reagan, is a member of New Kids on the Block. That aspect of him was heavily referred to in the first season of the show. Some fans might not know that Jordan Knight appeared in an episode.
How can you find him? Here is everything you need to know.
Danny used to drop song titles into the first season of 'Blue Bloods'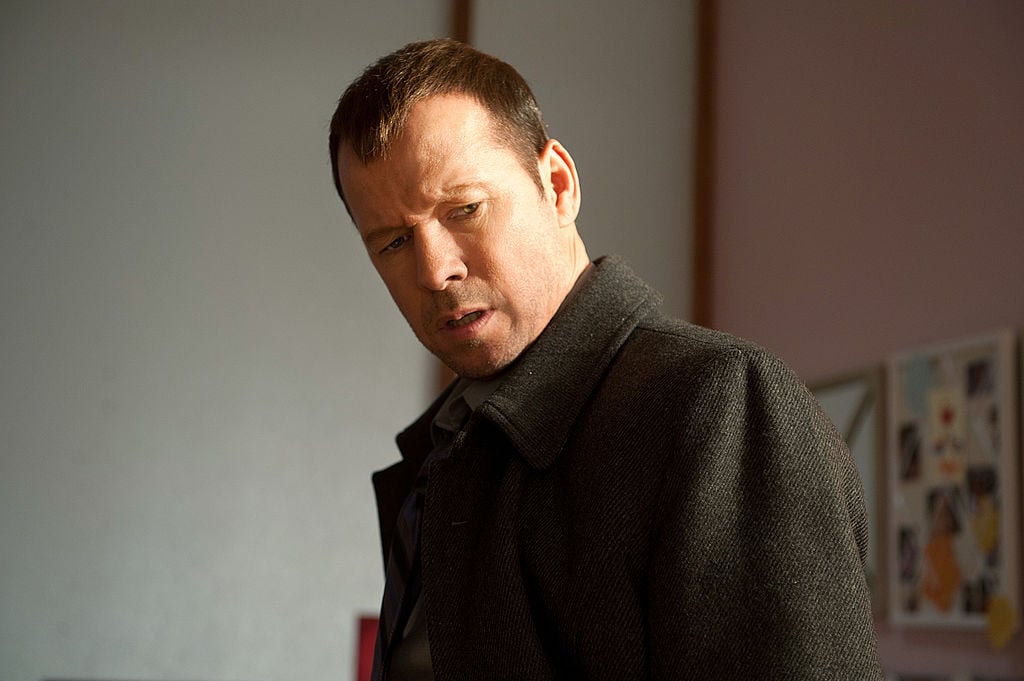 Wahlberg is proud of being part of New Kids On The Block. He made it a part of the show in the first season.
"The first season I snuck a new Kids On The Block [song] title in every episode," he told Showbiz Cheat Sheet. "So I would tell, like Bridget [Moynahan]'s character, 'Hey, hang tough' and 'Call It What You Want,' 'Step by Step.'"
He continued, "I was speaking in song titles pretty much every episode and nobody was really catching it because of the way I did it. But my music fans and the [NKOTB] fans definitely were catching it. And every week they would hashtag whatever the song title was. It would usually end up trending on Twitter. I love it."
Donnie Wahlberg still tours with the group
The actor is very busy with filming the network show. However, he still finds time touring with the group. He previously posted about feeling lucky to do this during the show's summer break.
"Off to work. Seriously?!?! This is what I get to do on my summer break??!?!?! After shooting three different TV shows the other nine months of the year, now I get to do concerts for the greatest fans ever? With people whom I've admired for years?" he wrote in an Instagram post. "I don't know why the universe chose me. I don't know why god chose me. I don't know why the best fans in the history of music chose me (and my band mates) — to be in this amazing position — but not a moment goes by that I am not grateful. Thank you! I promise to keep giving back in every way that I can. As Always Your Man, Donnie W."
Jordan Knight is in the episode, 'Model Behavior'
The episode, "Model Behavior" in the first season shows Danny and Jackie (Jennifer Esposito) investigating who caused two models to collapse. Knight is in the episode uncredited.
Danny is seen talking to Jackie at the police station. Knight is seen talking to a man in the background. The role is listed on his IMDb page as "Man in Police Station."
Wahlberg talked about this cameo with Showbiz Cheat Sheet. "And something else people don't know is Jordan Knight was a background performer on Blue Bloods once," he said. "He was a bad guy in the background being handcuffed."
He might not be the only band member to appear on the show. "But I'm pushing hard for Joey McIntyre to do it, guest star coming up soon. So we're working on that," revealed the actor.
Fans will have to wait to see if McIntyre will appear on the show. For now just one other member was able to be in an episode.