'Blue Bloods': Jamie and Eddie's Careers Might Go in Different Directions, According to Showrunner
Jamie and Eddie started out as police officers together on 'Blue Bloods'. Find out why their careers might go in different directions.
Jamie (Will Estes) and Eddie (Vanessa Ray) started out as police officers. Jamie is now climbing the ladder, and Eddie might do the same but in a different way. Blue Bloods showrunner, Kevin Wade revealed how the married couple's careers might go in different directions.
Jamie and Eddie started out as partners on 'Blue Bloods'
Jamie and Eddie started working together as partners in season 4. They worked well together and eventually fell in love. They got married at the end of season 9.
Jamie then got promoted to sergeant, and Eddie moved into his new precinct. That means he's now her boss, which has caused some friction. Eddie usually wants them to be a partnership even on the job, but Jamie outranks her.
Fans don't get to see the married couple be romantic that often. So it's mostly been about business between them, and their careers might push them in different directions.
Jamie and Eddie's careers might go in different directions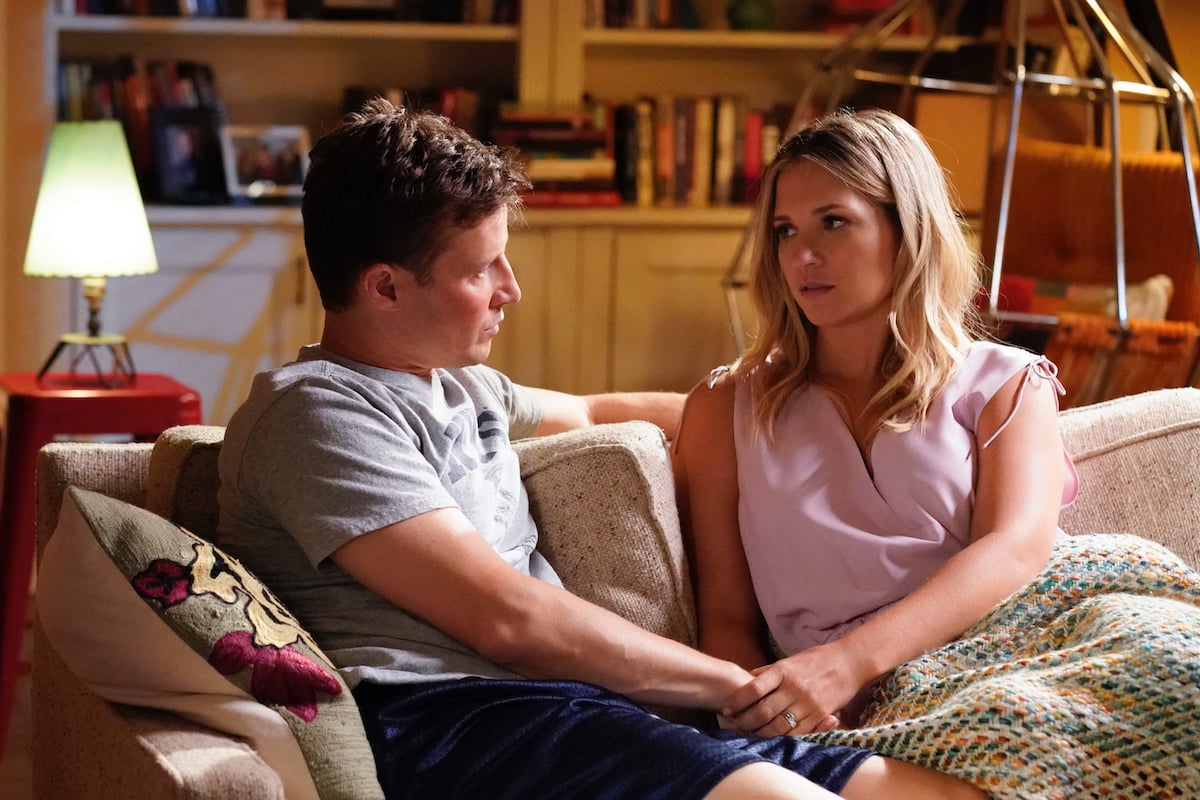 The couple is still working together, but that might change. Showrunner Kevin Wade talked about Jamie and Eddie's future with TV Insider. 
"For now, we're just gonna play probably Jamie's promotion," he said. "If they said this show's going to run for six more years, I'm guessing that Jamie may well be in 1PP before it was over — not necessarily as commissioner, but he seems like the guy who's on his way up on that side of things."
The show has previously hinted that Jamie might follow in his father and grandfather's footsteps. Eddie's cases might also be foreshadowing her next job.
"We played an episode late in the season where she went undercover with Anthony [Steven Schirripa] to try to nab a crooked parole officer," Wade said. "Every time we've played her undercover, it brightens up the screen. It's on the table that Eddie could become a detective."
When has Eddie Reagan gone undercover on 'Blue Bloods'?
Eddie first went undercover in season 5 in the episode "Bad Company." She was on a mission to stop a kidnapping ring.
"The Price You Pay" showed Anthony and Erin (Bridget Moynahan) asking Eddie to go undercover to infiltrate a wellness group. Several people have disappeared, and the ring leader was hurting women. Her goal was to get one of the members to open up to her, and she was successful.
Season 11 ended with the Reagan family coming together to help Joe Hill (Will Hochman) get home safely after his cover was blown. Joe and Danny (Donnie Wahlberg) are the only detectives in the family currently. It should be interesting to see if Eddie will eventually join them.