'Blue Bloods': Jamie Reagan and Joe Hill Will Team up to Find a Missing Family Member
Soon the Reagans will be back in the new season of Blue Bloods. Last season left off with Joe Hill (Will Hochman) joining them for dinner. It's been teased that the detective will team up with his uncle Jamie (Will Estes) in the premiere.
The 'Blue Bloods' finale introduced Joe Hill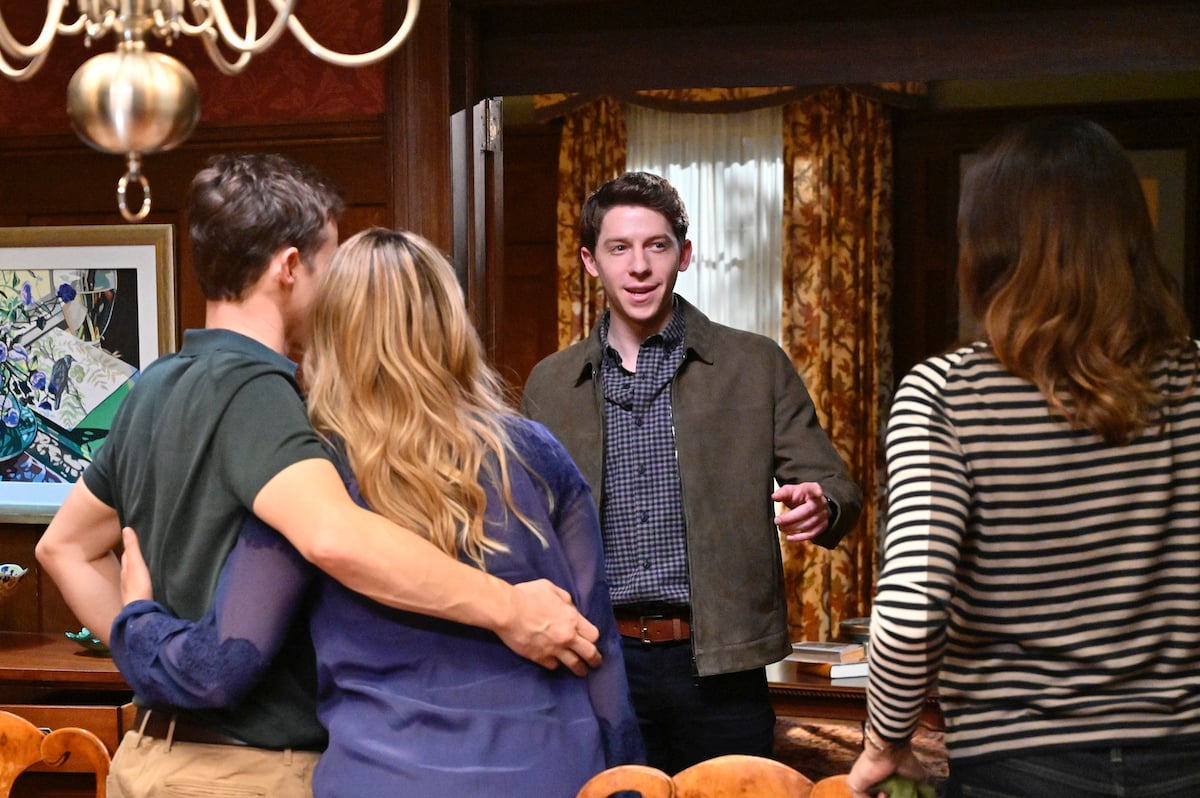 "Family Secrets" showed Sean (Andrew Terraciano) finding out he has a mysterious first cousin through a DNA test. A woman then goes to Frank (Tom Selleck) and reveals she had Joe Reagan's baby, who is also named Joe. She never revealed to Joe she was pregnant before he died.
Joe Hill is a detective, who is focused on firearms. The episode ended with him joining the Reagan family for dinner.
It looks like the family is ready to bring Joe into their circle. But there is a good chance there will be a few bumps along the way to making this change.
Joe's career will change now the family secret is out
The Reagans tend to work together given their professions. So it's inevitable Joe will also be brought into the mix. Executive producer Kevin Wade said this will be the case in a group call with the cast.
"For Joe Hill, is it best for him to have a great-grandfather and a grandfather who are police commissioners, one uncle who's a very famous NYPD detective, another who's an NYPD sergeant, and an aunt who is high up in the District Attorney's office?" he asked. "It would completely change how everybody he worked with looked at him and related to him."
Luckily, fans will get to see more of Joe next season. "We have a number of things involving this Joe Hill thing that we already had in motion that we will revisit in Season 11," Wade said.
Chances are Joe will experience good and bad things from having powerful relatives. We now know which Reagan he will work with first next season.
Jamie and Joe will team up
Season 11 will start on Dec. 4. TV Insider claims CBS released the synopsis for the premiere episode.
"Triumph Over Trauma" will show Frank once again going up against City Council Speaker Regina Thomas (Whoopi Goldberg) because of new protests against police brutality. Eddie (Vanessa Ray) helps a woman who is trying to find her father's misplaced body during the pandemic.
We will also see Jamie and Joe team up to find Danny (Donnie Wahlberg) and Baez (Marisa Ramirez). The detectives are missing after searching for a killer. It sounds like the premiere will show Joe's relationship with the Reagan family after the surprising finale.
It looks like Joe would fit in perfectly with the family. But will Jamie and Joe actually make a good team under pressure? Fans will have to wait a little while longer to find out.