'Blue Bloods': Jamie Reagan Gives up This Meat for Lent
Blue Bloods fans know food is very important to the Reagans. Jamie Reagan (Will Estes) revealed he gave up a specific kind of meat for Lent. This was after his wife, Eddie (Vanessa Ray), had started an interesting dinner conversation. 
Eddie's family wasn't like the Reagans on 'Blue Bloods
The Reagans are full of people who work in law enforcement, so they unsurprisingly follow the law. Eddie became a cop herself, but her parents were different.
Her parents are divorced. Eddie's father, Armin (William Sadler), also went to prison for being a "financial adviser" for a Ponzi scheme. Eddie tends to have trust issues because of this.
"Eddie had a beautiful relationship with her dad," Ray told Hollywood Life. "It just turned out that she had to cover for him, and she had to lie for him for all these years." 
So, to be with somebody who she doesn't have to do that with is new to her, and I think there's some times where she resents how lucky the Reagans are to have the life that they have."
Jamie explained why his family eats together 
Jamie once explained to Eddie why his family eats together every week. He said his grandmother was from Ireland and was the oldest of 12 kids. Her family struggled to get food on the table. She later met his grandfather and got married.
His grandmother wanted to make sure she provided for her family, so she made sure there were weekly family dinners. The tradition continued after she died.
It's unclear what Eddie's religious background is, but it seems like she wasn't raised Catholic like the Reagans. A recent episode revealed she wasn't familiar with Lent and was surprised by what Jamie gave up this year.
Jamie Reagan gives up this meat for Lent on 'Blue Bloods'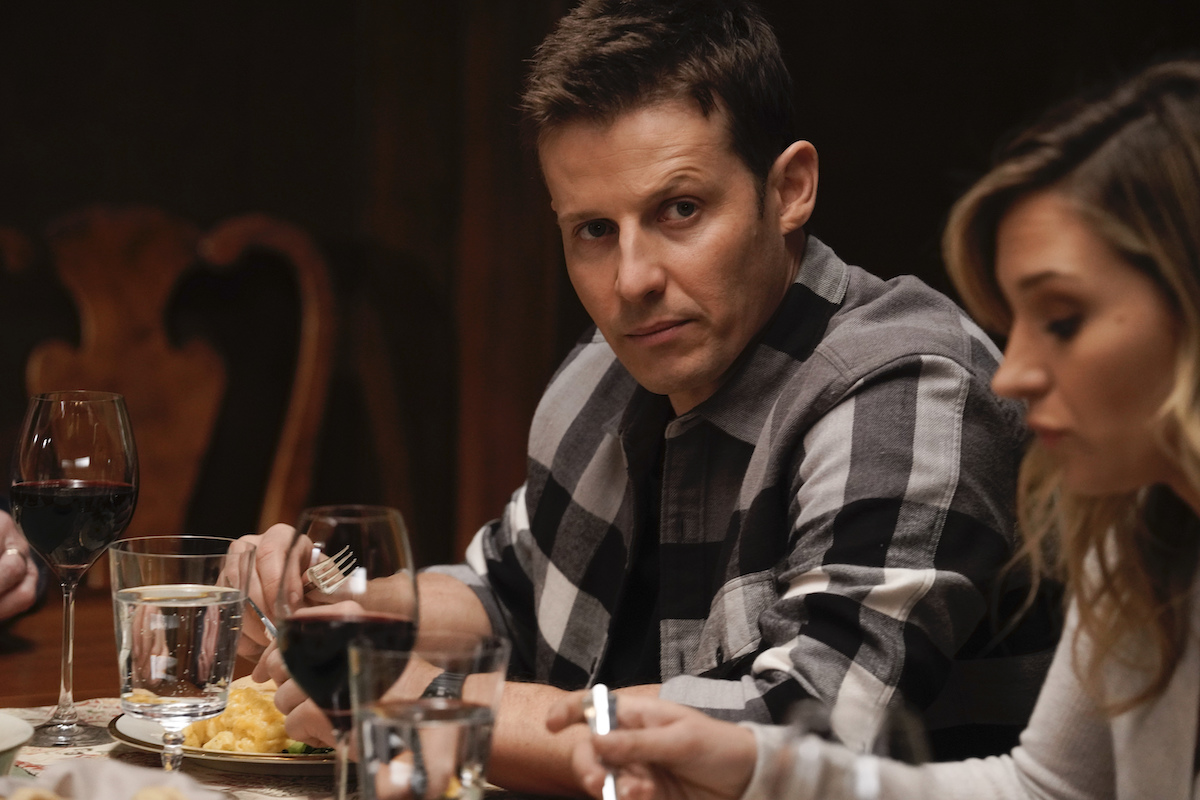 The family sat down for family dinner on Good Friday in the episode "The Common Good." Eddie wasn't familiar with Lent, so she had many questions like, what if someone gives up something they don't actually like?
But the Reagans made it clear that wasn't the point of the practice. They also said they trust each other to do it correctly. They then revealed what they gave up this year.
Erin (Bridget Moynahan) gave up her morning run. Henry (Len Cariou) gave up his favorite kind of whiskey. What did Jamie give up? "Crispy bacon," he told the family. Eddie seemed surprised by this.
She didn't say that she gave up anything this year. But since she learned about the family's honor system, maybe she'll try it. Bacon isn't usually seen on the Reagan dinner table. At least Jamie won't be tempted during dinner.