'Blue Bloods': Joe Hill's Career Will Change After the Reagan Family Secret Was Revealed
'Blue Bloods' ended with introducing Joe Hill. Find out why his career will change after finding out he's a Reagan.
The CBS show left off with the introduction of Joe Hill (Will Hochman.) He found out that he's a Reagan, but what will that mean for his career? Find out what Blue Bloods' executive producer teased about next season and more.
'Blue Bloods' introduced Joe Hill in the season 10 finale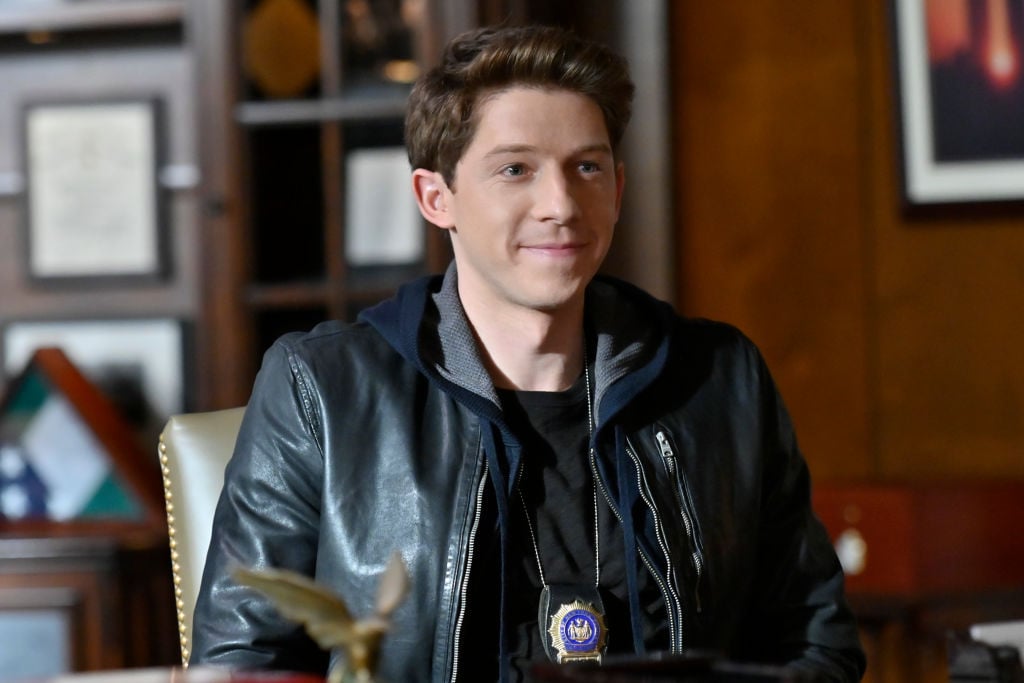 The last season ended with Sean (Andrew Terraciano) finding out he has a first cousin he doesn't know through a DNA test. A woman then gos to Frank (Tom Selleck)'s office saying she had Joe Reagan's baby. She never told him because their relationship wasn't serious.
Frank met with her son, Joe Hill, who works as a detective. The episode ended with Joe coming to family dinner. We don't know what next season will hold, but Selleck did promise there will be change.
The show started off with Joe Reagan dead. He was killed in order to cover up corruption in the police department.
Tom Selleck said things will be different for the Reagans
The family has already been through changes. They lost Linda (Amy Carlson), Nicky (Sami Gayle) and Jack (Tony Terraciano) moved away. Now they have gained a new family member to help fill the void.
Selleck did an interview with TV Insider and was asked if things will change for the family after the finale. "Very much so," he answered. "Nobody dies. I shouldn't say that. We may lose four Reagans."
The actor went on to say what it'll mean for the character. "It's certainly massively emotional for Frank," he said. "That's the germination of it, but by sharing it with the family, the impact is huge. If we have a Blue Bloods with genuine surprises that don't make the audience feel ripped off, but that rewards emotionally, our audience will watch it of course. But in my opinion, it will create word of mouth and build our audience. I can't imagine a better season finale."
His career will change
The cast virtually reunited after the finale aired. Executive producer Kevin Wade teased that next season will follow Joe's career.
"For Joe Hill, is it best for him to have a great-grandfather and a grandfather who are police commissioners, one uncle who's a very famous NYPD detective, another who's an NYPD sergeant, and an aunt who is high up in the District Attorney's office?" he asked. "It would completely change how everybody he worked with looked at him and related to him."
He added, "We have a number of things involving this Joe Hill thing that we already had in motion that we will revisit in Season 11." There is a good chance that things will be awkward for Joe.
At first, he was just another detective. Now, he's part of one of the most powerful families in the police department. His co-workers will probably treat him differently. Only time will tell how things will change and if it will be for better or worse.