'Blue Bloods': How Long Will It Last? Marisa Ramirez Says 'It Just Keeps Going'
Many fans are hoping to get another season of Blue Bloods. But the future of the show is still up in the air. Marisa Ramirez, who plays Maria Baez, talked about being shocked by how long it has lasted.
'Blue Bloods' Season 11 will be a shorter season
Sadly, the COVID-19 pandemic affected filming of season 11. It will be shorter with 20 episodes instead of 22.
This season has touched on some current issues. "Triumph Over Trauma" showed Eddie (Vanessa Ray) trying to find someone who died during the pandemic. However, the events in the show technically happen after the pandemic is over.
Whoopi Goldberg also returned as City Council Speaker Regina Thomas in the same episode. She challenged Frank (Tom Selleck) on the topic of police brutality. Lastly, Jamie (Will Estes) recently butted heads with a YouTuber who wanted to film at crime scenes.
There are still some things that need to be wrapped up before the season ends. It's also unclear what the future plans are for the show.
Marisa Ramirez says 'Blue Bloods' just keeps going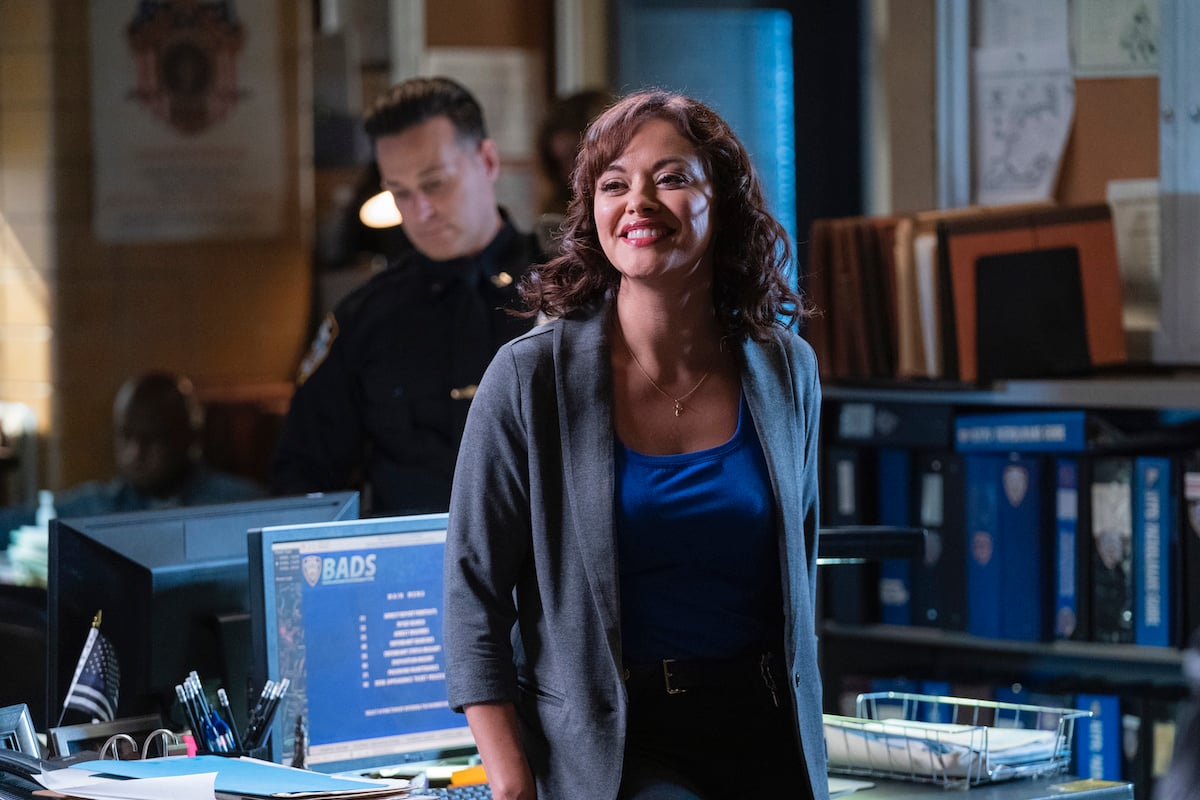 The show hasn't been officially canceled or renewed. So fans are still left to wonder about the future of Blue Bloods.
Ramirez talked about how long its lasted so far. "It just keeps going," she told PopCulture.com. "It keeps going. I mean, honestly, I'm still in shock that I've been here eight years. It's insane. It just keeps going."
She also talked about enjoying working with Wahlberg. "You hear so many horror stories about actors who worked together so long, and they secretly hate each other. And we just love each other," Ramirez said
"I'm so excited to be at work with him and to feel safe with someone who knows me," she later said, "because I feel like I keep my guard up with other actors, or crew, or whoever, and this is a place where I can let it down… It feels very safe and comfortable."
Tom Selleck doesn't see an endpoint to 'Blue Bloods'
Ramirez isn't the only actor who is still enjoying doing the show. Other stars hope to return for another season.
"I just know that we're having more fun than we've ever had on the show," Wahlberg, who plays Danny Reagan, told PopCulture.com. "It's still the number one show on Friday night for 10 years and it's been a great run and I don't see it stopping anytime soon."
Selleck said he doesn't see a finale to the Reagan story any time soon. "I don't think there is an endpoint," he told People. "I think there is a lot of life in the show, as long as you let your characters grow and get older."
Eventually, fans will find out if it'll get another season. But it sounds like the stars are enjoying being on the show.