'Blue Bloods': Louis Delgado Was Surprisingly Supposed to Die in His First Episode
One criminal we keep seeing on Blue Bloods is Louis Delgado, played by Lou Diamond Phillips. That's because the character has a very important connection to Danny Reagan (Donnie Wahlberg.) Find out what was the original plan for the character and the connection between the two actors.
Louis Delgado and Danny Reagan have a connection on 'Blue Bloods'
Louis and Danny started off as enemies. That's because Louis was involved with the cartel that killed Linda Reagan (Amy Carlson.) They eventually became allies because they had the same enemy, Jose Rojas (Danny Trejo.)
"We both want Jose Rojas. He's responsible for the murder of my wife and of yours," Louis told Danny in a previous episode. When Danny caught Jose he decided to arrest him instead of shoot him. Louis wasn't happy about it.
"I hope that consoles you when you're watching the trial and all his high-priced lawyers paint him as the victim," Louis said to him. Danny was more optimistic and said, "He'll never get out of prison."
Louis appeared again because he was asked to testify against Jose. However, he wanted his sons to be protected in exchange. We have yet to see the outcome of the trial so we might see the character again.
He was supposed to die in his first episode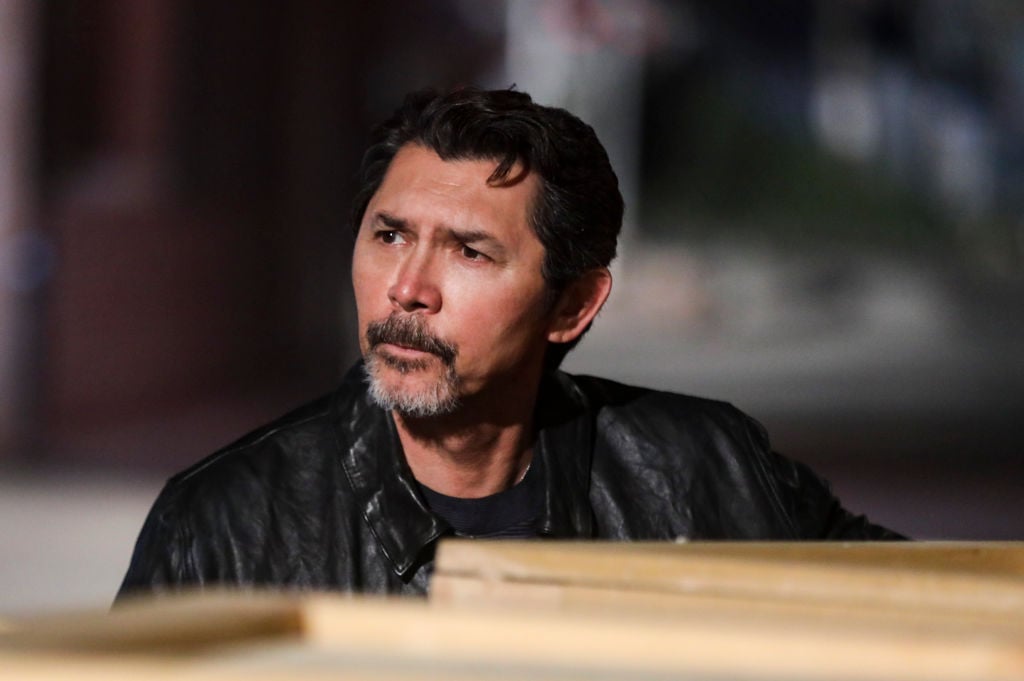 Wahlberg talked about enjoying working with Phillips. He also talked about the original plan for the character.
"When Lou's character came on the show, originally he was supposed to be killed off in the first episode he did, so his body washed up on the shore," Wahlberg told PopCulture.com. "We were having such a good time together working that I talked to the writer and said, 'Why does that have to be him? Maybe it's someone made up to look like him and we can keep the character alive.'"
He continued, "And everybody was responding so well to Lou on set that she agreed, the writer agreed and she pitched it to the network and everyone agreed and now we have Lou back I think four times."
He said they knew each other before the show
Wahlberg is friendly with most of his co-stars. So it's not surprising he knew Phillips before working with him.
"I've met Lou a bunch of times over the years and I always really liked him and respected him, but we just have a connection," Wahlberg said. "We both have been acting for a long time. We both love to direct. We both have similar journeys through our family stuff. We have children with special needs."
He is one of the many people who hope the character continues to appear on the show. "We have this really tight bond as friends and I don't care what they have to do to keep bringing him back onto the show, I just want them to keep bringing him back onto the show," he said.
Fans will have to wait to see if Louis will appear again. But it sounds like there is a good chance we haven't seen the last of him.
[Correction 2/11/21: A previous version of this article misspelling the name Louis Delgado.]