'Blue Bloods': Mayor Chase Returns and Wants Sid Gormley Fired
Mayor Chase (Dylan Walsh) is finally returning to Blue Bloods. Sadly, he's still giving the Reagans a hard time. He wants Frank Reagan (Tom Selleck) to get rid of one of his beloved employees because of his past.
Mayor Chase returns and wants Sid Gormley out
Fans haven't seen Mayor Chase since season 10. He gave Erin (Bridget Moynahan) and Frank a hard time doing their job. It sounds like the same thing is going to happen again.
A clip from "Guardian Angels" was shared on YouTube. Frank sits down with the mayor. "Lieutenant Gormley (Robert Clohessy) stays," Franks says. "Lieutenant Gormely goes. I've read the complaints. Not the briefing, the actual complaints," the mayor says.
"Accusations from decades ago," Frank says. Gormley was accused of "roughing up" a mother of five in front of her kids, handcuffing a minor to the bumper of a radio car, and more. Frank gives reasons for these incidents. He thinks the mayor needs to consider the context, but the mayor says he's more worried about how the public perceives it. 
Fans will have to watch the April 9 episode to find out how this will play out. But this isn't the first time the mayor wants to change Frank's people.
He previously wanted Frank Reagan to get rid of Garrett Moore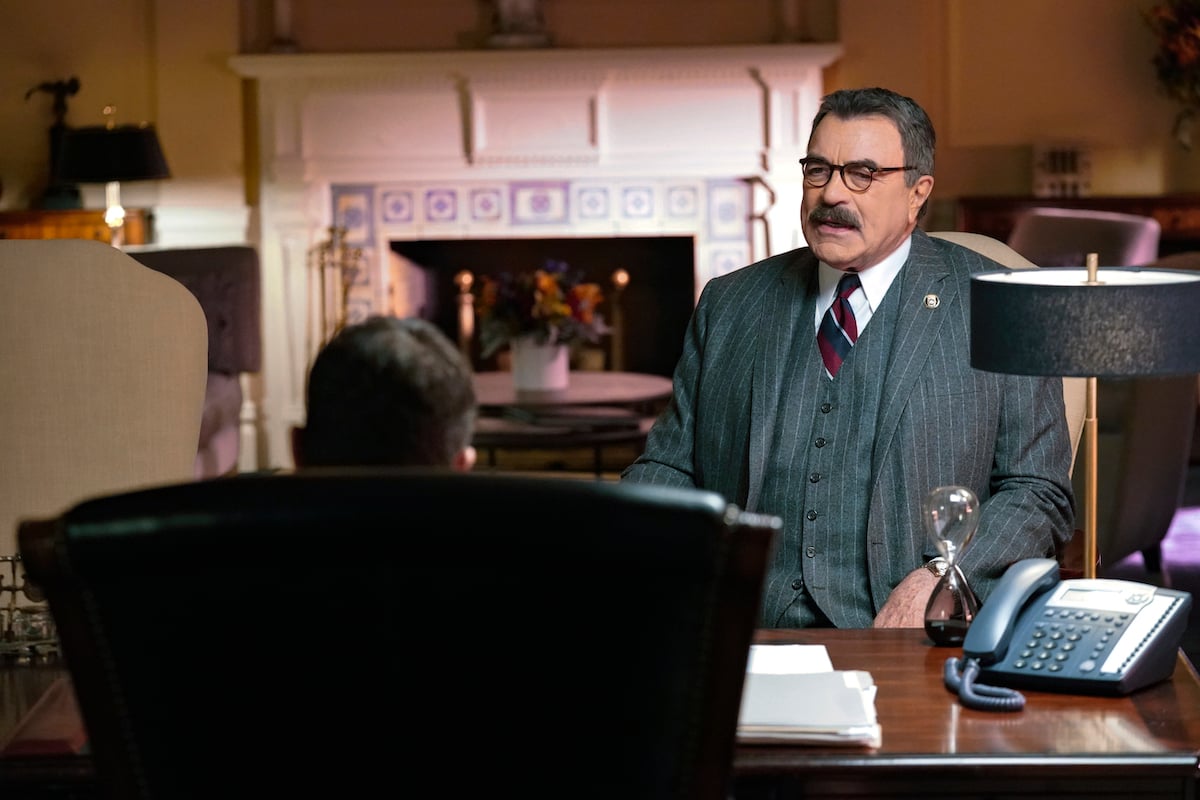 The mayor isn't a fan of Frank's team. In season 10 he wanted Frank to replace his DCPI, which is Garrett Moore (Gregory Jbara). But Frank defended him.
"Garrett Moore is supremely fit for the job," the police commissioner said. But Chase revealed his problem with keeping him. "He needs to be liked," the mayor said. "He basks in being liked. He's a labrador retriever and you're gonna need a pitbull."
Garrett was offered another job as part of the mayor's plan. He considered taking it, but Frank was able to stop him.
Will Erin face Mayor Chase again?
Erin also met with the mayor last season. He made it clear that he didn't like the District Attorney's politics. He told her she should run to replace her boss.
Erin decided against it. This season we've seen her be upset because Kimberly Crawford (Roslyn Ruff) got the District Attorney position instead of her. Her new boss also insisted on shadowing her on the job and changing a few things. This led to a few heated discussions between them.
It's unknown whether Mayor Chase will meet with Erin this season. If so, hopefully, we'll learn what he thinks about her new boss.