'Blue Bloods' Might Address the Coronavirus Pandemic If It Returns to Honor Those in Public Service
There are some true events that are reflected in Blue Bloods. Since the pandemic has shut down New York City along with many other cities during the pandemic, there is a question if it'll make it into the show. Here is a reason why the show might acknowledge it and more.
'Blue Bloods' Season 10 ended early due to the pandemic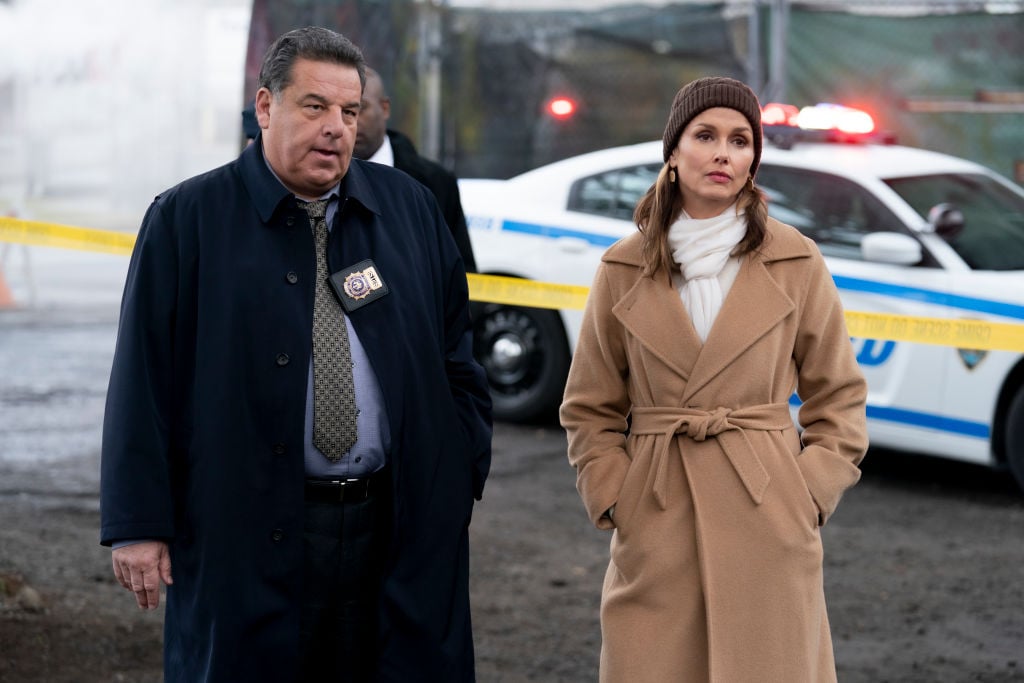 The last season of Blue Bloods came to a close because all of filming of TV shows and movies in New York was shut down due to the pandemic. We left things off with the Reagans discovering a huge family secret.
It's still unclear if the show will return for another season. However, one of the stars seems pretty confident that it'll be back and that's Tom Selleck. He took a guess on whether the next season will reflect what's going on in the world.
Tom Selleck guessed the pandemic wouldn't be in the show
Selleck was asked if the pandemic would make it into the show. He said that he wasn't sure at first.
"Look, I'm not the police commissioner and I live in a fictional world, yet we're trying to depict problems of police work in a realistic way," the actor told Parade. "But Frank Reagan's New York, or Danny Reagan's New York, or Erin Reagan's New York is a fictional creation. I know a lot of people are watching Blue Bloods to get away from the coronavirus that they see 24 hours a day, so, I can't really answer that."
He then took a guess that the show would be back to business as usual if it gets another season. "Yes, we will deal with cop suicides," he continued. "We deal with a lot of issues and corruption of cops and all sorts of things, but you have to realize those shows are planned probably four months in advance. If they happen to be the issue of the day when the show airs, that's a coincidence. My instincts are, I don't think we're going to do a show about the coronavirus."
We might get an episode addressing the pandemic
The cast of Blue Bloods reunited for a virtual family dinner. It also included showrunner Kevin Wade. Wahlberg asked him if the pandemic would be addressed in the next season of the show.
"I don't think you can run far away from it, it's something I've been talking about with our writers, with [showrunners] Warren Leight from Law & Order and Glenn Caron from Bull and with a lot of people, just how do you go back embrace it and yet how not have it drive the show, because at the end of the day we were never sort of making a documentary of life," Wade answered according to ET Canada.
He went on to talk about the goal for an episode that would acknowledge it. "Everything that you see on TV is all about people stepping up, and public service and sacrifice, and the people, the nurses and doctors who come from all over the country here to New York City," Wade said. "We wouldn't be doing our show right if we didn't find some way to pay respect to that from our characters."
It sounds like there would be a small tribute to those working during the pandemic if it happens. Fans still have to wait for an official announcement that Blue Bloods will return for another season.