'Blue Bloods': Who Is the New Actor Playing Armin Janko in Season 12?
Some actors pop in and out of Blue Bloods. But one of them was recast for a recent episode. Fans noticed Eddie's (Vanessa Ray) father, Armin, was played by a new actor. This is who played him and how fans reacted. 
William Sadler used to play Armin Janko 
Eddie's father was introduced in season 6. The police officer's father surprisingly broke the law. He was a financial adviser for a Ponzi scheme and was in prison for it.
This meant Eddie struggled at times with Jamie's (Will Estes) very different family. Armin was still in prison when they got married. But he asked to see Jamie and asked for a furlough to walk Eddie down the aisle. Eddie went to see him and immediately knew he was up to no good. She decided not to help him get out.
In the end, Frank (Tom Selleck) walked her down the aisle. Sadler has been on other popular shows recently. He played Tony Teresi in Power, Sam Milhoan in The Blacklist, John McGarrett in Hawaii Five-0, and more. 
Armin returned for season 12, but Sadler didn't. This is who played the troubled father this time.
Who is the new actor playing Armin Janko in 'Blue Bloods' Season 12?
Armin returned in the episode, "Good Intentions." The father was released from prison and was determined to stay on the straight and narrow. However, he had one problem. He had nowhere to go. Eddie decided to invite him to stay with her and Jamie before his court date.
The actor in the episode is a new one. Michael Cullen played the father, and he previously played multiple characters on Law & Order. He's also been in three episodes of Flesh & Bone. But Cullen has mostly been in movies including The Place Beyond the Pines, The Ballad of Buster Scruggs, Iron Sky, and more.
The Blue Bloods episode ended with Armin leaving to stay with Eddie's mom. Jamie and Armin also leave on a better foot. Armin didn't eat with the Reagans, but Frank said he's welcome to dinner any time. 
Fans react to Armin's new episode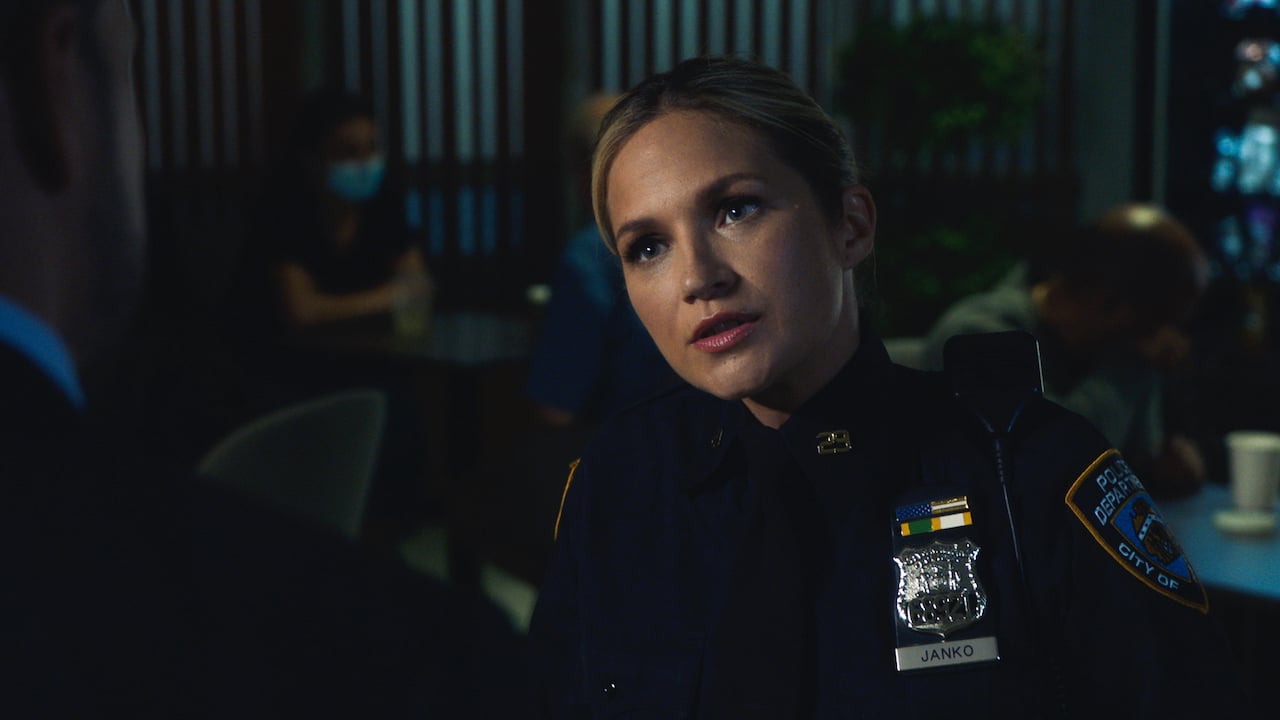 The show's Instagram shared a picture of Ray and Estes filming together. Fans shared their reactions to the episode in the comments. 
"Everyone seemed to be behaving out of character. Eddie was done with her dad before their wedding and wouldn't have been fawning all over him like that. Jamie was always sort of sympathetic towards him. This sudden dislike came out of nowhere," one fan wrote.
"Good thing Eddie's mom took Arman [sic] in before he destroyed their marriage," one fan wrote. "Don't trust him," another fan wrote.
Fans will have to wait and see if Armin will return. But it looks like some fans don't believe he truly turned a new leaf.