'Blue Bloods': Is There a New Episode This Week?
Blue Bloods Season 11 has been full of action. The previous episode featured situations that tested relationships and reminded us about the importance of family. Will there be a new episode of Blue Bloods this week? Here's what Showbiz Cheat Sheet knows.
What happened during 'Blue Bloods' Season 11, Episode 5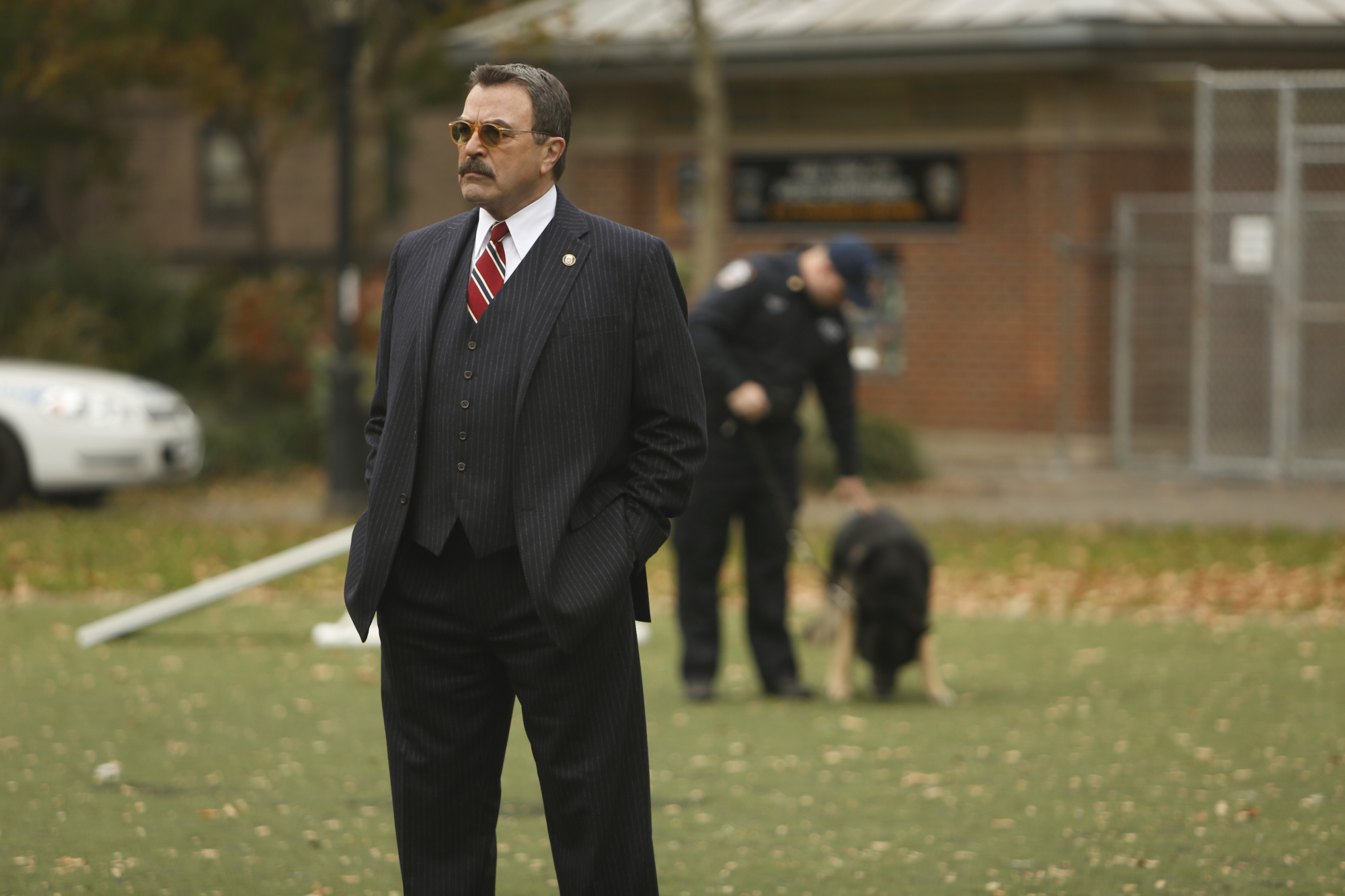 During Blue Bloods Season 11, Episode 5 (titled "Spilling Secrets"), Frank (Tom Selleck) and Henry (Len Cariou) clash after Frank's accountant tells him there seems to be something suspicious happening with Henry's account. For at least more than a decade, Henry has been making payments to an unknown person. When Frank asks Henry about it, he gets irritated and tells him to back off.
Henry later confesses he had been making payments to a person he feels guilty about shooting. The person had to use a wheelchair after he was shot. The person he shot is dead now, but Henry continues to send money to his family.  
Danny (Donnie Wahlberg) and Sean (Andrew Terraciano) also clash in this episode. When Sean goes to his locker, he discovers someone wrote an anti-police message on the door. Instead of reporting the incident, he asks the janitor to help him remove the writing. Danny finds out about the incident after the janitor tells the principal and the principal calls him.
Danny wants to go the school and do some digging around to find out who is responsible, but Sean pushes back and tells him not to get involved. When the vandalism happens again—this time inside Sean's locker—he suspects one of his teachers had something to do with it. However, he later finds out that a close friend of his was involved.
Eddie (Vanessa Ray) and her partner, Rachel Witten (Lauren Patten), also had an eventful couple of days. They stop an active shooter, but a man claims they made the incident up as part of a government conspiracy. They find out the man is just in denial about the death of his daughter, who died during the shooting.
Will there be a new episode of 'Blue Bloods' this week?
Chances are, you can't wait for a new episode of Blue Bloods. The week doesn't seem complete without Reagan family dinner. Will there be a new episode this week? Unfortunately, there will not be a new episode of Blue Blood this week. Instead, there will be a rebroadcast of Blue Bloods Season 10, Episode 5 (titled "The Price You Pay").
In this episode, Frank tries to vindicate a police officer who was accused of using excessive force. Also, in this episode, Danny and Baez are on the hunt for the killer of a rapper's bodyguard, Eddie goes undercover, and Jamie has some questions about Espinoza's relationship with a new officer.
Guest stars include Luis Antonio Ramos as Espinoza, Leon as Cameron Gooding, Laura-Leigh as Ruby, and Mike Carlsen as Detective McKenzie.
Follow Sheiresa Ngo on Twitter.
Blue Bloods airs on CBS Fridays at 10:00 p.m. Eastern Time.