'Blue Bloods': Who Plays Abigail's Husband, Brian Baker?
Fans usually see Abigail Baker (Abigail Hawk) hard at work with Frank Regan (Tom Selleck) in the police commissioner's office. But some Blue Bloods fans might forget that she's married. This is who plays Brian Baker.
Abigail Baker is married to Brian on 'Blue Bloods'
Abigail is mostly shown working for Frank in his office. Fans don't know much about her home life because of this, but they learned more in the episode "True Blue."
Frank was shown a video of her husband, Brian, aggressively arresting someone on the street. Frank had to give a statement about it.
He also told Abigail her husband roughed up a perp physically and with language. Frank advised her to go home and get her kids from school. The Internal Affairs Bureau (IAB) decided to suspend him without pay. Brian apparently returned to work quickly after being shot two years prior and hasn't recovered mentally. 
Abigail later revealed to Frank that Brian asked to separate. She admitted he didn't like that she climbed the ranks quicker than him. The episode ended with Frank meeting with Brian to talk about his arrest. Brian decided to come home after their talk.
Who plays Abigail's husband, Brian Baker?
Jarid Faubel plays Brian Baker, and he was previously seen in season 9. "By Hook or By Crook" showed Brian getting attacked and how that affected Frank's team.
Faubel has acted in episodes of other television shows, including Billions, The Good Fight, The Blacklist, Younger, Outsiders, and Kings. He also had minor roles in movies such as X-Men: First Class, The Mysteries of Pittsburgh, Graduation, and The Routes of Wildflowers.
It's unclear if Faubel will appear in Blue Bloods Season 12 again. But since it took so long after his first appearance, it's unlikely.
Abigail Hawk previously said she wants to see more of Abigail's home life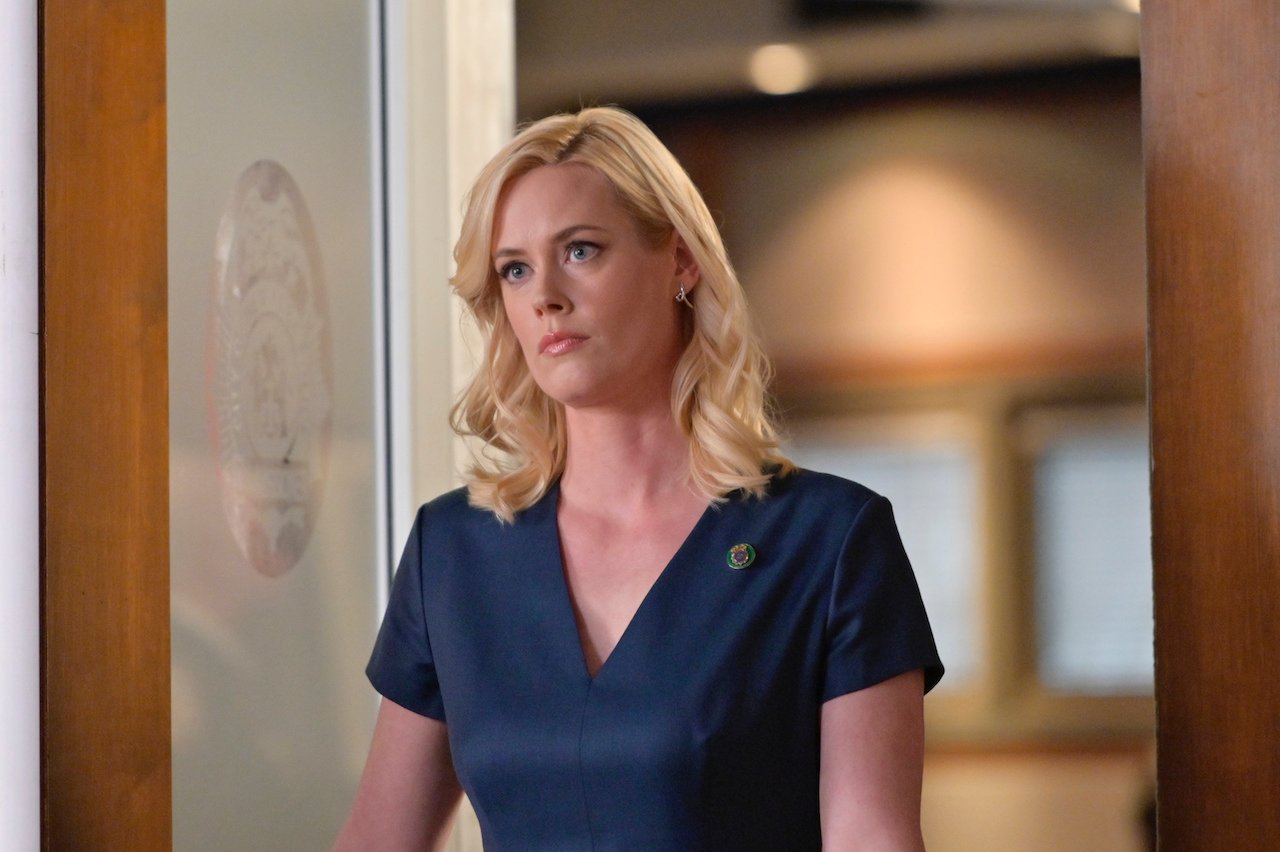 Some fans might be curious about Abigail's factor. Hawk told Showbiz Cheat Sheet that she wishes it was more of the story. 
"I would love to gain some insight into her home life," the actor said back in 2020. "We know her husband, a fellow cop, was shot and survived but was there permanent damage? Is he still on modified assignment? How has this traumatic experience changed their marriage? Their parenting?"
Abigail is very close to Frank, given her position. Hawk believes the commissioner will be a huge influence on her character's future.
"I actually think Frank is grooming her to become a future police commissioner," the actor said. "Baker would be an incredible PC. She's rock solid under pressure. She looks at issues from all sides."
Frank recently considered quitting his job but decided he still loves the position. Only time will tell when he'll retire and who will replace him.