'Blue Bloods': Who Plays Governor Martin Mendez?
Blue Bloods is continuing to bring back guest stars for season 11. Some of them have played politicians for years on the show. Who plays Governor Martin Mendez, and how does he comes into play with Frank Reagan's (Tom Selleck) story?
'Blue Bloods' Season 11 covered recent events
Season 11 started with "Triumph Over Trauma." Regina Thomas (Whoopi Goldberg) called out Frank and the police doing nothing about excessive force.
This led to several heated conversations between Regina and Frank. But the episode ended with Frank making a radio appearance talking to concerned citizens and Thomas. The season continued this theme of addressing people's concerns around policing.
Governor Martin Mendez is in 'Blue Bloods' Season 11
"The Common Good" starts with Frank's team upset because the governor proposes taking away a cop's pension for infractions. Frank supports the law, but he knows he can't go against the police union publicly. 
He meets with Erin (Bridget Moynahan) with Garrett Moore (Gregory Jbara) to convince her to help. He wants Erin to communicate his real feelings about the bill to Governor Martin Mendez (David Zayas), even though he'll publicly go against him. 
Erin does meet with the governor. Mendez isn't happy about Frank's support because the police commissioner hasn't voted for him. The governor also believes he's being set up to be attacked and labeled as the "defund the police" guy. He shared the bill after the meeting, and it's revealed pensions would be taken away also in situations where cops are filmed in problematic situations, which Frank disagrees with. 
The episode ends with Frank saying he won't ask Erin for help again unless he needs her. They also acknowledge that Frank isn't perfect.
Who plays Governor Martin Mendez?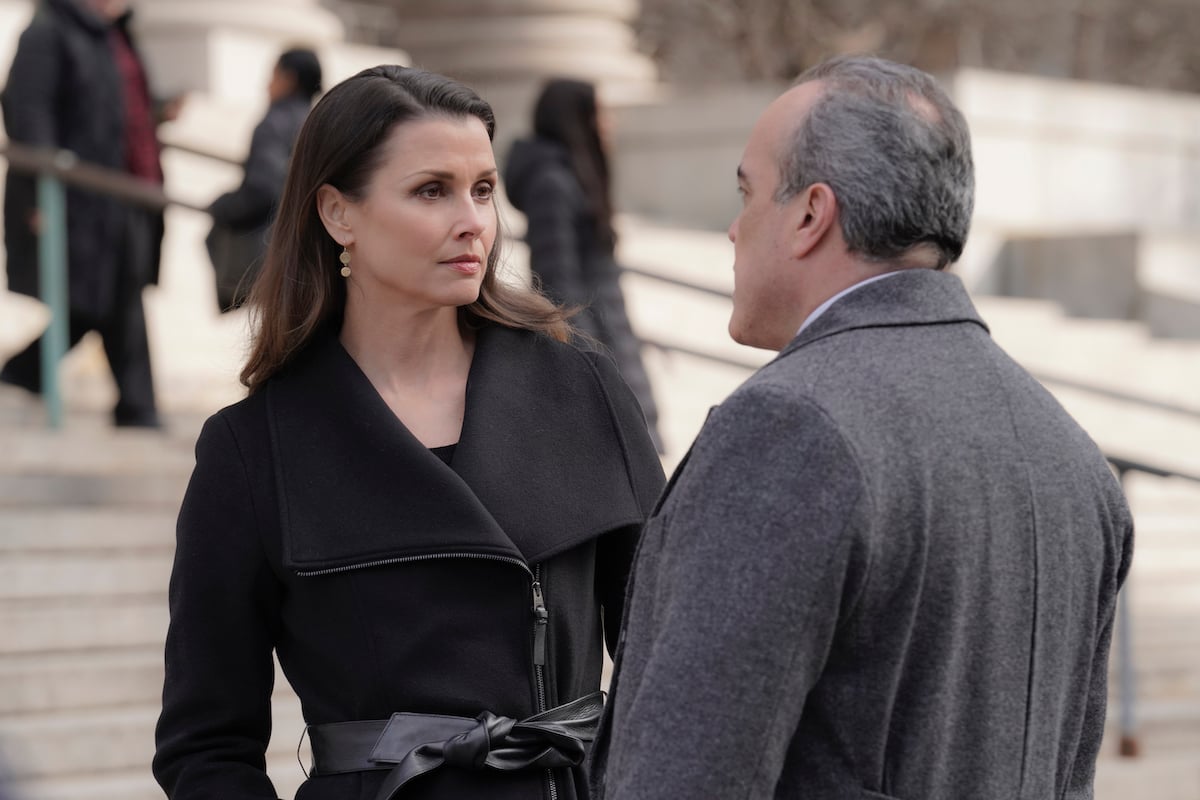 Zayas plays the politician, and his first episode was in season 8. This episode is his fifth episode, and he's listed to appear again in the upcoming episode, "Guardian Angels." 
The actor has a long list of impressive shows on his resume. He's played Enrique Morales on Oz, Detective Justin Cabrera on Law & Order, Sgt. Angel Batista on Dexter, Sheriff Aguirre on Bloodline, and more. 
It looks like the actor has played a cop himself multiple times. Now he's making bills about them on Blue Bloods. A later episode of Blue Bloods will show how Frank and Governor Mendez's dilemma will play out. Will they find a middle ground where the bill will take pensions away for only big crimes? Or will the bill Mendez has now go through with more common situations also being a reason to punish cops? Frank won't be happy if it's the latter.