'Blue Bloods' Popularity is Slipping— Are Fans Tired of the Show?
Going by the natural progression of things in TV, Blue Bloods should already be long past its shelf life. But the show is still going.
Going by the natural progression of things in television, Blue Bloods should already be long past its shelf life. Then again, with more and more TV shows going long beyond ten years (and even into a second decade like Law & Order: SVU), nobody should assume a show is doomed during a 10th season.
Some small signs are showing longtime fans of Blue Bloods are turning against it. Figuring out why may be subjective since TV writing is always a matter of opinion. One thing for sure is writing teams do get burned out by nature.
What aspects of the show do fans think are slipping? It requires looking at various outlets to gauge any reality here, including the show's hiatus because of COVID-19.
Ratings are down overall, including on IMDb.com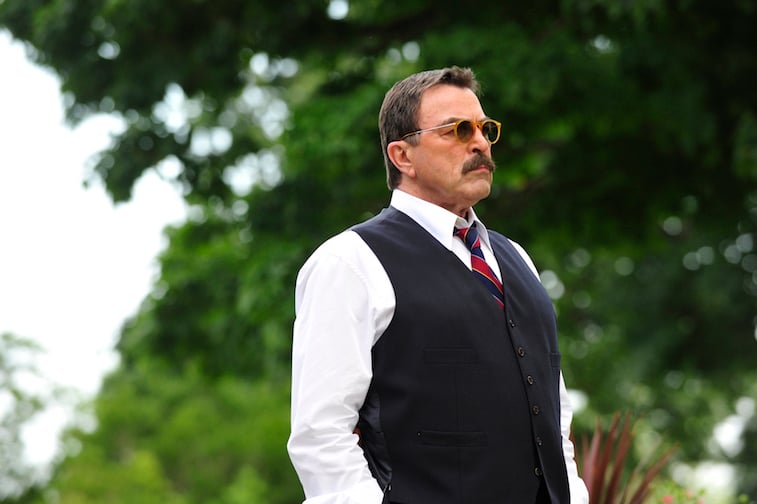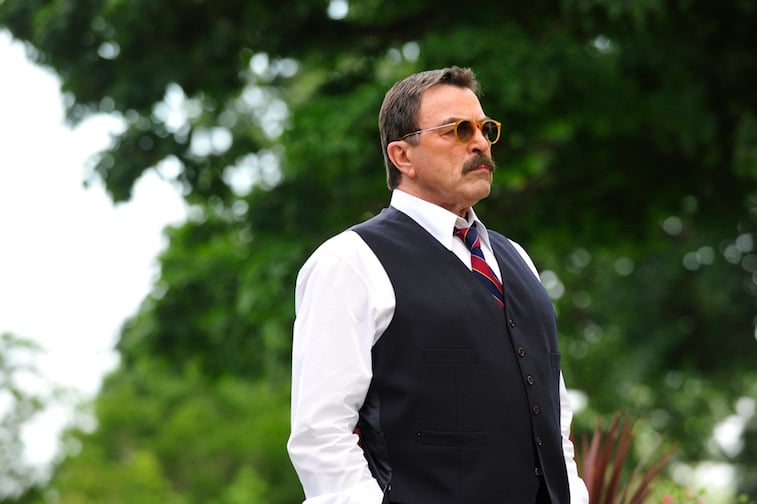 Sometimes fans can gain an understanding of how the public feels about a show based on its score on IMDb, which is still a relevant site. Over there, Blue Bloods has gone down 45 points this season, now scoring at 7.5 out of 10.
All of this goes by overall critical opinion, including scores from IMDb users and reviews. For the most part, viewers were initially excited about the show getting a 10th season. However, some were critical of how slow the season began in developing compelling storylines.
There was a good argument there the season seemed dull in the beginning until things ramped up with more plots involving Jamie and Eddie. Most recently, giving them a newly adopted dog (Jamko) pumped some new life into the show and the Jamie/Eddie marriage.
This seemed like a quick pivot after complaints the writers were having Jamie and Eddie arguing way too much for everyone's taste.
'Blue Bloods' still has occasional rating spikes
Back in January, Yahoo! Finance reported on how one Blue Bloods episode hit a 10th season ratings high at 7.9 million viewers. The season finally started getting back to the show's old rhythm then with more internal police drama. Despite this, those numbers never did sustain.
It seems to be proving the public's mixed feelings about the show and how some elements are adored and others not. Those dinner scenes are still very much valued at least, sometimes being the very things worth tuning in to see.
Others look at the romantic relationships as a reason to watch, hence the writers seemingly trying to repair the Jamie/Eddie relationship. Others might not love the idea of Jamko the dog lightening the mood. Yet, going this route might save things in the long run.
What many want to know is what happens if Tom Selleck decides he wants to retire? After only agreeing to sign on one season at a time, maybe he knows the handwriting is on the wall.
Fans are already speculating on whether Tom Selleck will return
Over on Reddit, fans have been conjecturing on whether Blue Bloods could keep going if Selleck decides not to renew his contract. Could the show realistically go on without his presence?
A few might argue it could since it has a bevy of popular cast members not depending solely on Selleck. Then again, him being the patriarch of the family is a key element that may not work without him there.
Trying to explain his absence in not doing his fatherly duties of helping his family would be hard to work around. Not seeing him sitting at the head of that dinner table would never be the same either.
At the time of this writing, no word yet exists on whether Selleck re-signs or if Blue Bloods goes on to a Season 11. The good bet is it will since the interest is enough to warrant coming back with some of the changes enacted this year. Because the mood of the country is already somber, Season 11 might have more lighter moments than ever thanks to Jamko the dog.