'Blue Bloods' Producer Reveals What Inspired the Introduction of Joe Hill
There was a big surprise at the end of season 10 of Blue Bloods. That was there was a secret Reagan and that is Joe Hill. What inspired the writers to add the character? Here is everything you need to know.
'Blue Bloods' introduced Joe Hill in the finale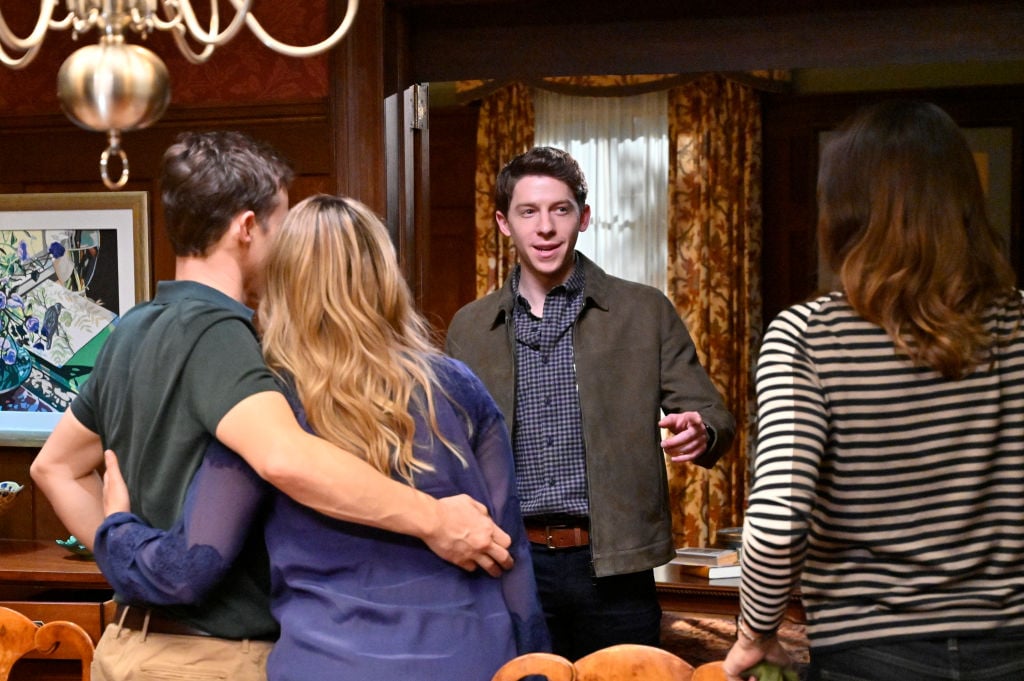 Season 10 ended with a big reveal. The episode "Family Secrets" started with Sean (Andrew Terraciano) doing a DNA test and finding out he has a first cousin that he doesn't know about.
We then find out about the child when a woman goes to Frank's (Tom Selleck) office. She told him that she was pregnant with his son, Joe Reagan's baby but never told him because their relationship wasn't serious. She had the baby, Joe Hill (Will Hochman.)
Joe is a detective himself and his mother wanted him to be moved to be in a different precinct. That's because where he's placed is very active.
Frank refused to move him, which angered his mother. But the episode ended with him meeting the family at their weekly dinner.
Someone who had ancestry done inspired the idea
The cast gathered virtually after the finale aired. Kevin Wade, who is an executive producer of Blue Bloods, talked about the inspiration behind the show.
"Right after Thanksgiving Siobhan Byrne O'Connor, the wonderful writer who came up with this and wrote this episode, came to me with this idea," Wade explained. "We had someone we work closely with on the show … who'd done ancestry and had their life turned upside down by the result."
He continued, "What was fun about it was thinking now it's 10 years that people have watched the Reagans and this sense of family, this clan. And the idea that there was a bloodline Reagan out there that wasn't bred and raised a Reagan and what that would be like?"
Next season we'll see Joe's job change by being a Reagan
Blue Bloods will be returning for another season. Wade explained how this reveal will change things for the detective.
"For Joe Hill, is it best for him to have a great-grandfather and a grandfather who are police commissioners, one uncle who's a very famous NYPD detective, another who's an NYPD sergeant, and an aunt who is high up in the District Attorney's office?" he asked. "It would completely change how everybody he worked with looked at him and related to him."
He added, "We have a number of things involving this Joe Hill thing that we already had in motion that we will revisit in season 11."
Blue Bloods had to stop production early due to the pandemic. It's unknown when the show will return.