'Blue Bloods': A Reagan Returns to the Dinner Table in the Season 12 Promo
  Blue Bloods' new season is almost here. A new promo showed a clip from a family dinner. A Reagan who previously left returned, and fans are missing one character who wasn't shown.
A Reagan returns to the dinner table in the season 12 promo
RELATED: Who is 'Blue Bloods' Actor Andrew Terraciano?
CBS shared a new video on Sept. 20, teasing the new season. "Feels like every week there's a random person getting attacked on the street for no reason," someone says over clips of Eddie (Vanessa Ray) running with her partner. Frank (Tom Selleck) is also visiting a young boy in the hospital.
"How do you get people to stop hating?" Sean (Andrew Terraciano) asks at the dinner table. "Like this," Frank answers, "What we do. We talk. We listen."
Of course, Danny (Donnie Wahlberg) has something smart to say. "Mostly, you talk, and we listen," he says. The rest of the family laughs.
We also see Jack (Tony Terraciano) is back from college and is sitting next to his father. Jack appeared in just one episode last season.
Why Tony Terraciano took a break from 'Blue Bloods'
RELATED: How Old Was Andrew Terraciano When 'Blue Bloods' Started and How Old Is He Now?
The actor has stepped back from being in the dinner scenes after being in them regularly from the first season to season 9. His character left for college and went farther than Nicky Reagan-Boyle (Sami Gayle).
That's because he also went away for college in real life. It's unclear if the promo means Jack will be back for more episodes like he did in the past. There haven't been any announcements about the cast of the show changing this season.
The last time fans saw Jack was in the episode "Atonement." Jack returned home to meet Joe Hill (Will Hochman), but sadly Joe didn't show up. Fans later found out Joe had gone undercover and disappeared.
There is hope that Joe will get to have dinner with Jack and Nicky this season. But he was also missing from the promo.
Fans want Joe Hill to return this season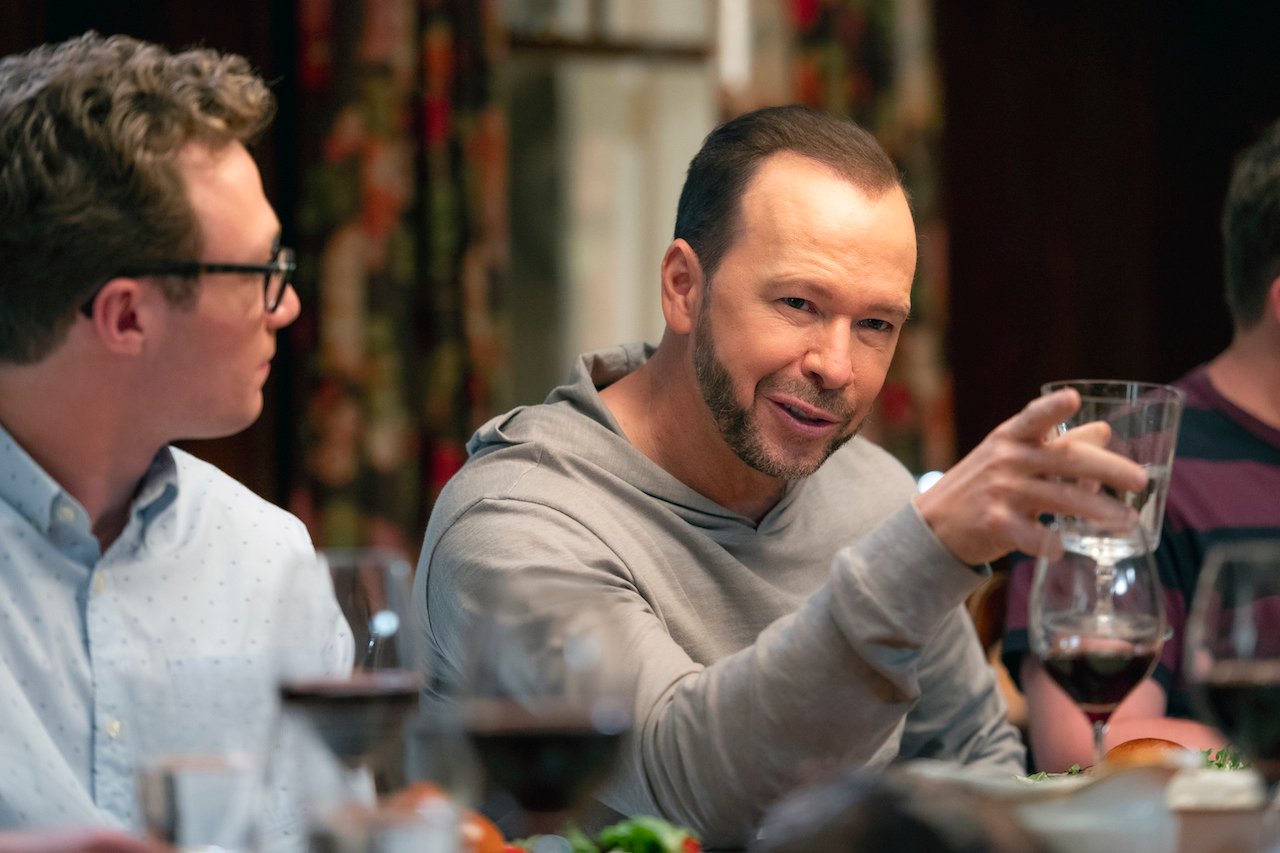 RELATED: 'Blue Bloods': Jamie and Eddie's Careers Might Go in Different Directions, According to Showrunner
The promo was also shared on Instagram. Fans shared their reactions to it and hoped Joe Hill would be back.
"Yea can't wait hope you bring Joe back," one person wrote.
"Wish Joe was at dinner," another person wrote.
But Joe wasn't the only character that was missed. "Where's Baez? You left her out!" one fan commented.
"They didn't show Pop at the table!" another person noted. There is a good chance Henry (Len Cariou) will be at the other end of the table like every season. But it's still unclear if Maria Baez (Marisa Ramirez) will eat dinner next to Danny as she did last season. 
The new season premieres on Friday, Oct. 1 at 10 EST p.m. on CBS.