'Blue Bloods': Sami Gayle Often Asks This Close Co-Star For Life Advice
p>Growing up on a TV show can sometimes be a confusing way of life, if still rewarding. When acting on a show like Blue Bloods, it's a little better than most environments. Such is the case of Sami Gayle who plays Nicky Reagan, the daughter of Erin Reagan (Bridget Moynahan), and granddaughter of Frank Reagan (Tom Selleck).
Gayle has gone from a young 14-year-old teenager to a full adult in the span of nearly 10 years the show has been on the air. Her evolution in real life has been as interesting as Nicky's has, including both having slightly similar situations in their life.
One positive thing about working on a TV set is she doesn't hesitate to seek life advice from her TV family. There's one in particular she often turns to, proving how important adopted TV families are.
How are Sami Gayle and Nicky Reagan similar?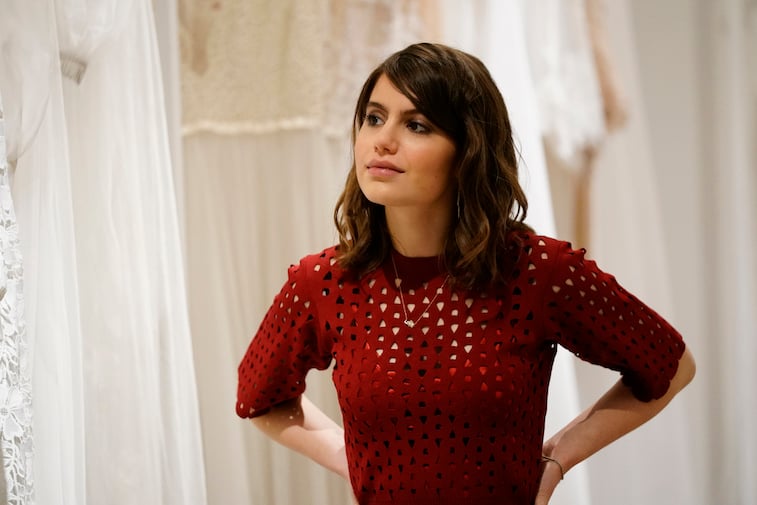 Based on an interview with Gayle from back in 2018, she notes she was then studying at Columbia University and about to graduate with a double major in political science and art history.
Apparently the writers wanted to mimic a little bit of real life since Nicky also goes to Columbia University. Ironically, this is Erin Reagan's alma mater.
Nicky and Sami graduated about the same time as well, giving an unusual parallel between a character and their real life. Perhaps that's a healthier way to distinguish between a character and real life for an actor.
In the case of adult actors on the show, they frequently become a new form of parent. Many stories exist of kids who've grown up on sitcoms and dramas for years and considered the actors who played their parents to be like a real family.
Sami Gayle considers Bridget Moynahan to be a lot like a real mother, maybe more a mother than her real mother. While there's no way to know which one is closer to her, Gayle admits she goes to Moynahan for advice on everything.
Moynahan is a reliable source of life advice
Since Bridget Moynahan was once a young 20-something actress herself, she knows what the pitfalls are. While Moynahan started out in modeling, Gayle began her career on the Broadway stage.
As different as these backgrounds may be, showbiz is generally the same. Being able to turn to someone who's been there and knows what the pitfalls are as a young woman in the entertainment field is invaluable.
Gayle turning to Moynahan for life advice should be expected and no doubt goes beyond things related to acting. Trying to balance college with acting is a whole other ballgame messing with life.
Outside of Moynahan having never gone to college when starting her career, a lot of actresses have.
Going to college is a great benefit to an actress, often to help give better insight into their own acting performances. No doubt Gayle sought some advice on this from many of her fellow cast members, including Tom Selleck.
How family-like are the other cast members?
According to Gayle above, she also considers Tom Selleck like a grandfather. A lot of Selleck fans will probably be glad to hear the actress who plays his granddaughter truly is like a grandparent to her.
Also, it seems Donnie Wahlberg is like a real uncle, but she considers him a perpetual joker on the set. No wonder so many Blue Bloods fans consider the show to be a solid family show along with being about cops.
Those celebrated family dinner scenes around the table are probably more real than we know since it's known they catch up with each other when the cameras aren't rolling.
In addition, Gayle mentions what Selleck has: Shooting those scenes is sometimes a bit grueling.
At least this TV family really does spend some time around a table for dinner…if ensconced in its own reality.