'Blue Bloods': Sami Gayle Says Bridget Moynahan Is an 'Additional Mother'
Blue Bloods is still going strong after 11 seasons on CBS. Although the network hasn't renewed the show for season 12 yet, there's still a lot of hope that the announcement will come any day now. Even if CBS gives Blue Bloods the green light, however, there is some speculation that not all the stars will return. If Blue Bloods does get the ax, its stars will leave with an abundance of memories from the set. The cast seems close, which is probably why their on-screen chemistry is so spot on. In a recent interview with Glitter, Sami Gayle claimed that she sees one of the other actors as a kind of second mom.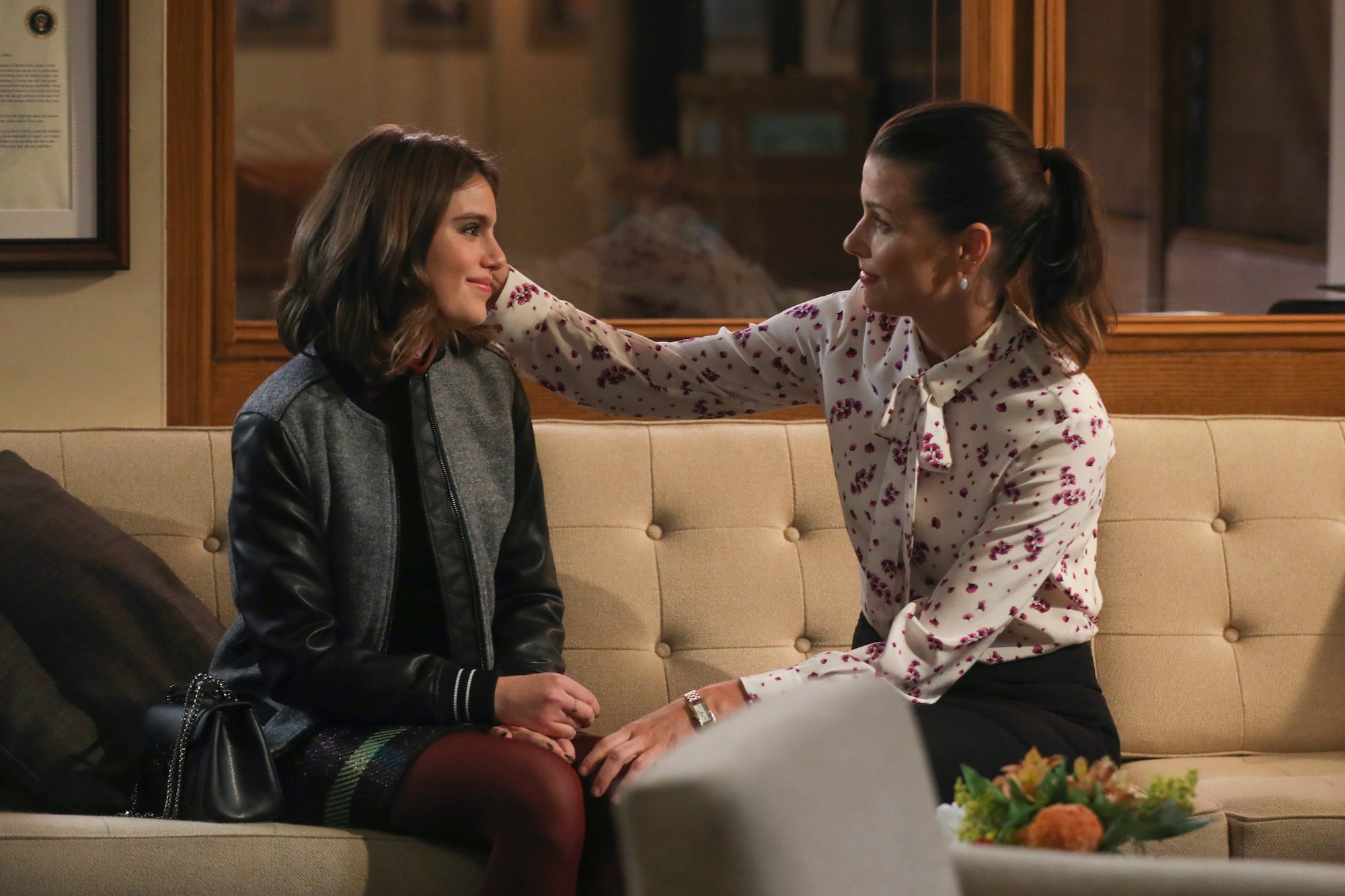 Bridget Moynahan is Sami Gayle's on-screen mom in 'Blue Bloods'
Gayle plays Nicky Reagan-Boyle, granddaughter of police chief Frank Reagan. Played by Tom Selleck, Frank is the patriarch of the Reagan clan, which mostly dedicated to public service. The Reagan sons are police officers like their dad, while Frank's daughter Erin is a prosecutor. Erin is also Nicky's mom. Like most mothers and daughters, the two have a sometimes tumultuous, yet very close relationship. 
Bridget Moynahan plays Gayle's on-screen mom in Blue Bloods. They've been in their respective roles for the full 11 season run of the show, during which time Gayle has had a great time exploring the character of Nicky. According to Gayle, "Nicky has navigated so many experiences — her parent's divorce, the loss of two family members, new jobs, college, conflicting career ambitions, the pressures of being part of the Reagan family, just to name a few. And, yet, she has emerged an independent woman with a positive outlook who, despite any backlash, has always chartered her own path."
Sami Gayle says Bridget Moynahan is her real life 'additional mom'
Not only has Gayle enjoyed exploring the character of Nicky, she's made real friends on set. She landed the role while she was still young, and some of the older actors became role models for her. That's especially true of her on-screen mom, Moynahan. Gayle told Glitter, "Bridget has been like an additional mother, and I am forever indebted to her for showing me what it means to be a gracious, kind, talented, and independent woman. Watching her over the years has helped me to become a better actor."
Not only has Moynahan served as a role model for Gayle, but Nicky and Erin's relationship is a kind of template for her own relationship with her mother, according to Gayle. She started in the role while she was still young, and some of the issues Erin and Nicky face are issues she knows she'll face with her own mom in the future. Thanks to the show, Gayle has had a roadmap for dealing with those issues. 
Sami Gayle thinks 'Blue Bloods' has universal relationships
A lot of aspects of Blue Bloods are very specific. Fans love seeing the courtroom drama, and the police investigations that play out on the show, but many of them will never experience something similar in real life. However, the relationships on the show are very universal, and fans can relate to them. Gayle thinks that Erin and Nicky's relationship is very real. 
Gayle says "My favorite thing about our scenes together is that they often tackle universal, mother/daughter experiences. I always walk away having gleaned something about a situation I've encountered with my actual mom or with foresight as to how to deal with a situation in the future." She's glad to be able to bring such a universal perspective to fans.