'Blue Bloods' Season 1, Episode 1: Five Things You Probably Missed
Another season of Blue Bloods has come to an end. While we wait for the next season, let's take a trip down memory lane. Here's Showbiz Cheat Sheet's recap of all the things you probably missed during Blue Bloods Season 1, Episode 1.
1. The kitchen is a different color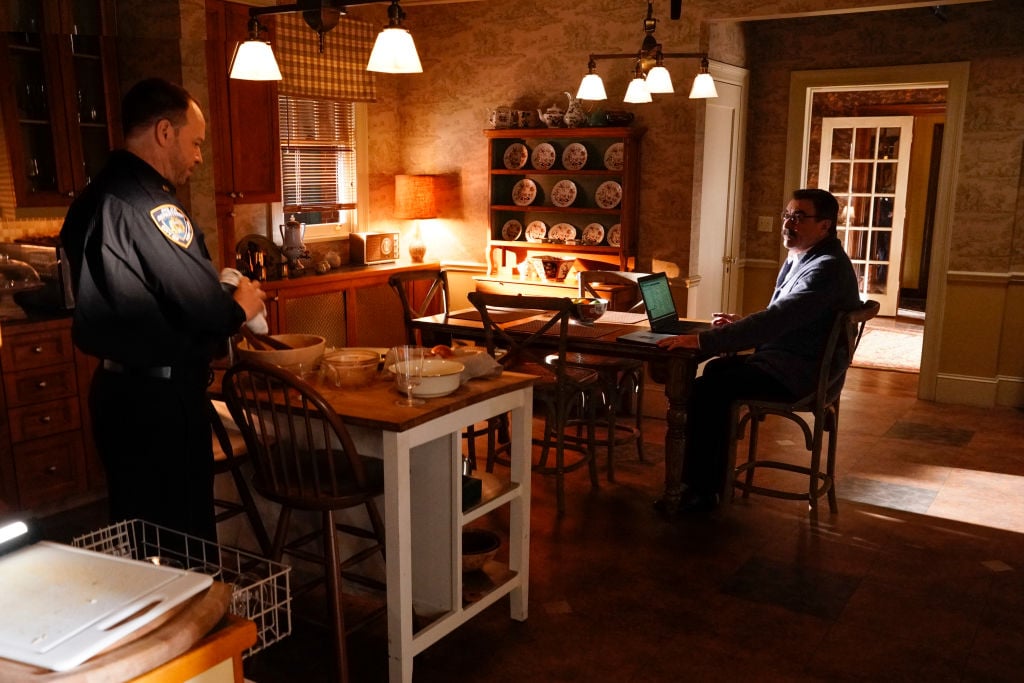 If you thought something was different about the Reagan family kitchen, you're right. They made major updates. During Blue Bloods Season 1, Episode 1, the kitchen cabinets, backsplash, refrigerator, and kitchen walls are white. By episode 2, the cabinets, backsplash, and walls are brown, and the refrigerator and coffee maker is updated to stainless steel. The kitchen went from sunny and bright to a dark, somber look.
2. Sami Gayle's character is played by a different actress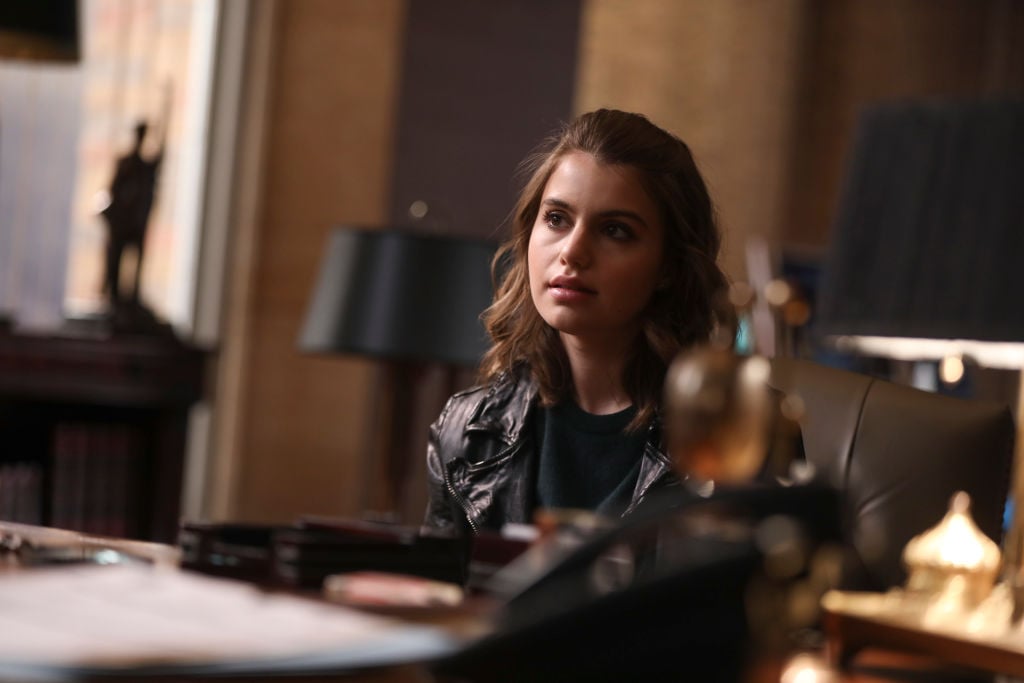 The Blue Bloods kitchen isn't the only thing that got an update. Look closely and you'll see Sami Gayle isn't the actress playing Frank Reagan's granddaughter. Gayle didn't join the Blue Bloods cast until episode 2 of the first season (titled "Samaritan"). During an interview with 92nd Street Y, Gayle recalls a hilarious story about one of her first Reagan family dinner scenes and how she didn't want to eat the meatballs. She had a good reason to hesitate—someone sneezed on her food right before she had to eat it.
3. Henry walks with a cane
Henry (Len Cariou) had trouble walking during the first episode of Blue Bloods, so he uses a cane. By episode 3, he seems fine, but then he has the cane again in episode 5. In recent episodes, Henry isn't seen with a cane. He's doing pretty well, especially in season 10, episode 8 (titled "Friends in High Places"), where he's walking around a lot, helping Danny on a case.
4. Frank has a girlfriend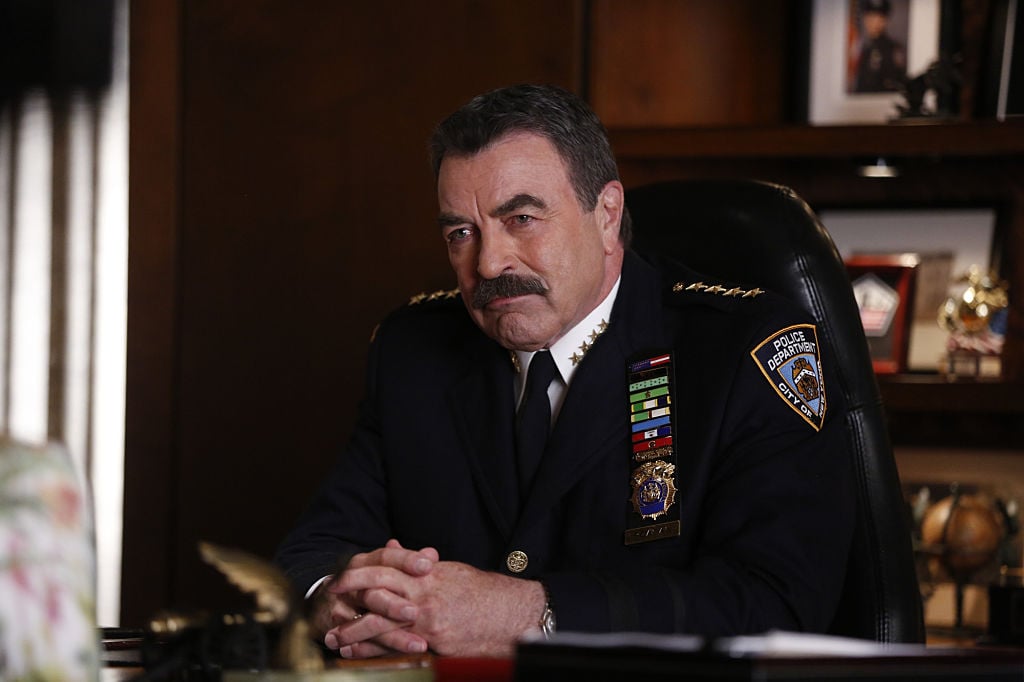 One thing that's different from today's episodes is Frank Reagan has a girlfriend. We're first introduced to Frank's girlfriend during one of the early scenes in the first episode. Frank is at a press conference to give updates on the abduction of a little girl. There's a news reporter in the front (Kelly Davidson) asking questions. It turns out, Frank is dating Kelly.
Frank and Kelly part ways after he discovers she has been using him to get scoops for her news stories. Frank lets her know over the phone that he doesn't think they should see each other anymore. Later on, the exes bump into each other at a restaurant. There's a brief look of longing exchanged between them, but Frank knows it's best for him to move on.
5. Jamie is engaged to a different woman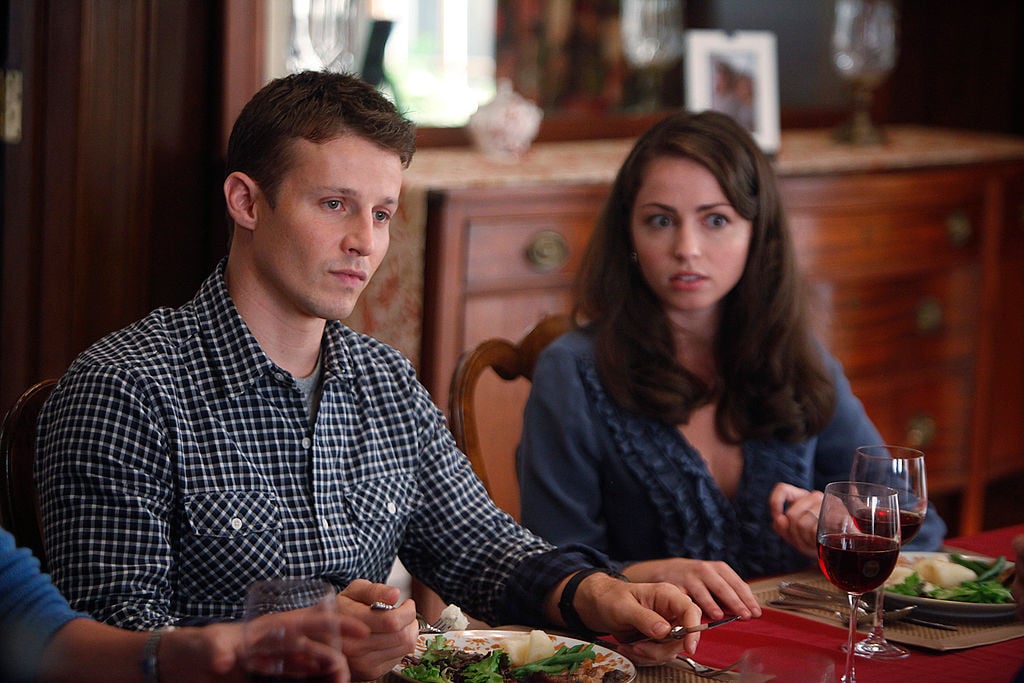 Jamie begins the series engaged to a different woman. Her name is Sydney Davenport and she's not a fan of Jamie's line of work. This becomes clear when Jamie and Sydney are having dinner with friends. At one point, their friends asks Jamie how work is going, and he recalls a horrific child abuse incident.
Sydney is bothered by Jamie's work story, so she gets up and walks away from the table. Jamie goes after her make to sure she's OK, and that's when she shares her concerns about Jamie's job. Jamie says her mother called Jamie's career change a bait-and-switch tactic. "What did your mother call it, my little bait-and-switch?" said Jamie. "You fall for a Harvard lawyer and you end up with a cop on the beat."
Sydney insists her reaction isn't about the status or money, but about the possibility Jamie could be injured or killed in the line of duty. She says she can't stop thinking about his brother, Joe, who was killed on the job. Sydney later breaks up with Jamie and takes a 6-month work assignment in London.
Read more: 'Blue Bloods:' Is It Time for Frank Reagan to Retire?
Follow Sheiresa @SheiresaNgo