'Blue Bloods': When Will Season 11 Return After Small Hiatus?
Sadly, Blue Bloods fans will have to wait again for new episodes. Season 11 kicked off with some big changes for the Reagan family. Here are a few things that happened and when the season will return to tell new stories. 
How many episodes are in season 11 of 'Blue Bloods'?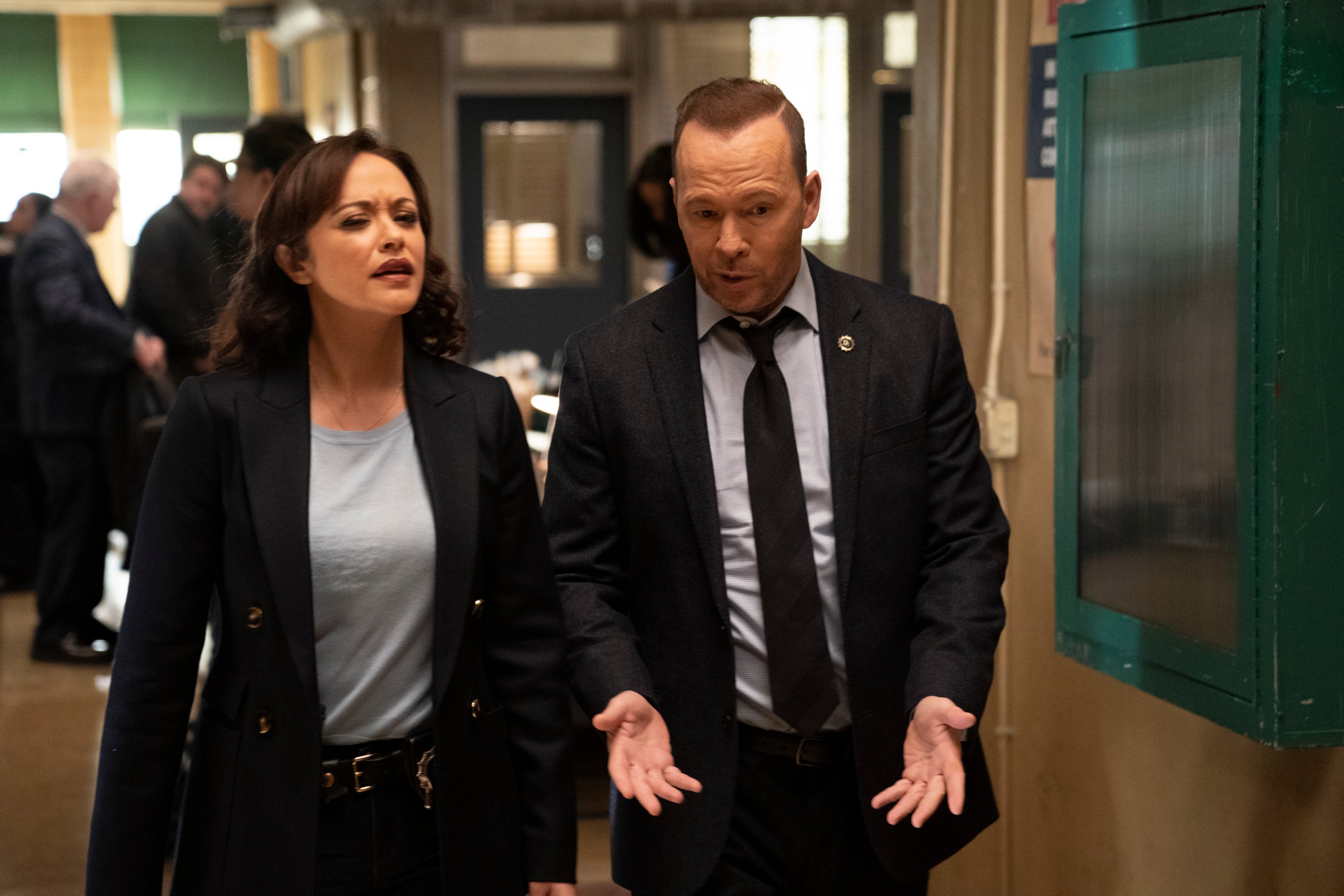 The cop show is staying strong by returning with season 11. The last season ended with the Reagans finding out Joe had a son he didn't know about. Sadly, Joe was killed before season 1.
His son is Joe Hill (Will Hochman) and he works as a detective in firearms. He fits right in with the family because of this, but there are still struggles.
Season 11 will be shorter given it's being filmed during the COVID-19 pandemic. There will be 16 episodes instead of 19. The premiere kicked off acknowledging the pandemic, but the characters aren't wearing masks because the events take place after the pandemic. Showrunner, Kevin Wade explained this decision to Deadline.
"…I don't want to watch masked actors, particularly," he said. "Now, I've seen other shows that are doing it and it feels, on the one hand, true and on another hand, anachronistic." 
There is a hiatus after 'In Too Deep'
"In Too Deep" aired on Feb. 12, and there were a few big changes in it. Frank (Tom Selleck) got a tip on a crime ring from an officer he previously fired. He then decided to investigate, which is a break from his routine of staying behind the desk.
An old friend goes to Jamie (Will Estes) because she believes she solved a cold case. Alison (Erin Neufer) currently runs a true-crime podcast and her desire to dive into people's personal lives makes for some awkward interactions. They both go to Erin (Bridget Moynahan) for her help as well. So the siblings get to work together.
The episode ends with all of the cases wrapped up. But there is still more to come for this season. 
When will 'Blue Bloods' season 11 return?
The show is once again taking a break from releasing new episodes on Friday. There will be no more new episodes for the rest of February.
Friday, March 5 is when Blue Bloods will return at 10 p.m. EST, according to Pop Culture. Fans will get to watch re-runs until then. This season's premiere, "Triumph Over Trauma" will air on Feb. 19. Jamie and Joe Hill work together to find Danny (Donnie Wahlberg) in that episode. "In the Name of the Father," will air on Feb. 26 showing Joe Hill taking on the job of doing publicity for the NYPD, and being unhappy with it.
It was the third episode, "Atonement" when Joe's big secret of being related to the Reagans gets out and he has to deal with the fallout. He decides to take a break from his job and family dinners because of it. Fans haven't seen him since then. We will have to wait to see what else is in store for the Reagans.