'Blue Bloods' Season 11: When Will the Season Finale Air?
Sadly, Blue Bloods Season 11 will be coming to an end soon. CBS revealed when the finale will air and how it'll stand out from the Reagan show's regular episodes.
'Blue Bloods' returned in 2020 for season 11
Season 11 premiered on Dec. 4, 2020, with the episode "Triumph Over Trauma." Danny Reagan (Donnie Wahlberg) and Maria Baez (Marisa Ramirez) are trying to find a killer. They get trapped in a basement, and Jamie Reagan (Will Estes) and Joe Hill (Will Hochman) are on a mission to find them.
Luckily, they're successful, and Danny and Maria make it home safe. But we also find out Joe is a little distant from the Reagans. He turns down Jamie's invitation to dinner. This is a little surprising given season 10 ended by revealing Joe Hill is Joe Reagan's son. He then meets the whole family at dinner.
The season has continued, and the secret of Joe being related to the powerful family gets out. He decides to take a break from work and weekly dinners because of that. 
When will the season finale air?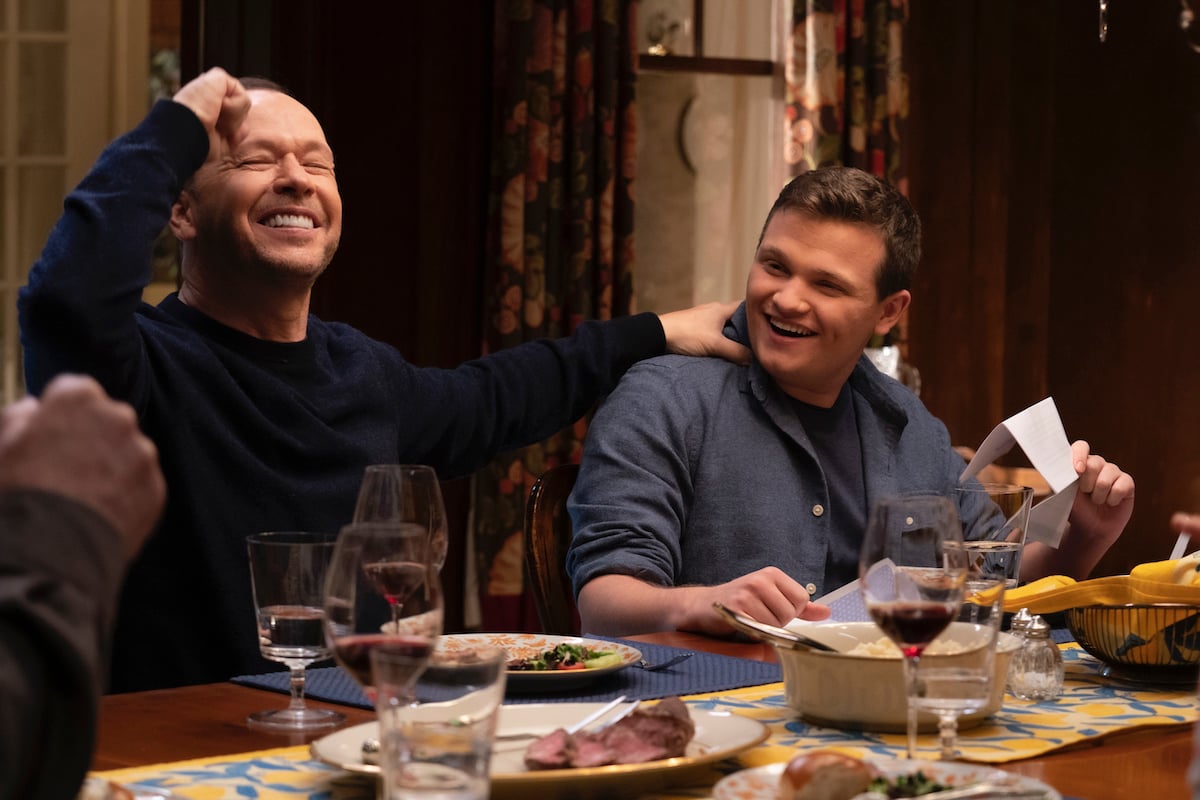 Season 11 was already going to be shorter with 16 episodes instead of 22. That's because the season is being filmed during the COVID-19 pandemic. Season 10 also ended early with 19 episodes because the pandemic began.
CBS has announced the season finale will air on Friday, May 14. The good news is that it will end with a two-hour finale starting at 9 p.m. 
The details of the episode have yet to be released. But fans can hope that Joe Hill will return. 
"So, we play that out and then we will hopefully revisit with Joe Hill further on in the season but, I don't have to tell you this Dominic, we have a lot of actors to serve who've been doing this for 11 years now," executive producer Kevin Wade told Deadline's Dominic Patten.
Will the show return for season 12?
Blue Bloods only renews for one season at a time now. There still hasn't been an official announcement of whether the show will be back for another season.
But it does look like there's more story to tell. Danny has grown a lot since he lost his wife, Linda (Amy Carlson). It looks like he's open to finding someone new, but he hasn't made the step to start a new relationship yet.
The family still needs to have Joe join their family fully. We will then see a new family dynamic at the table and work. The stars of the show have said they want the show to continue. Hopefully, they get what they wish for.