'Blue Bloods': Some Fans Are Calling Joe Hill the New Linda Reagan
Fans of Blue Bloods have been heartbroken by characters disappearing. Linda Reagan (Amy Carlson) was the biggest blow because she died. Now some fans are calling Joe Hill (Will Hochman) the new Linda for an interesting reason.
'Blue Bloods' introduced Joe Hill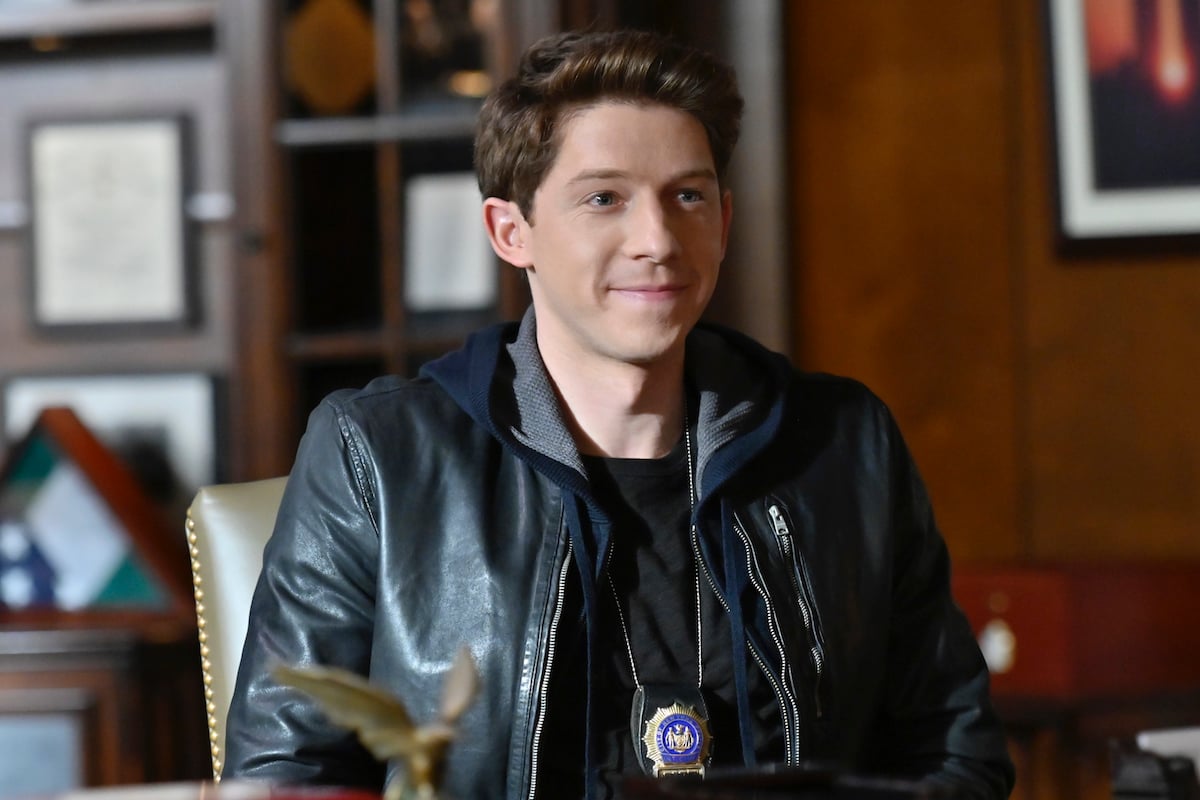 Season 10's finale surprised fans by having the Reagans find out Joe Reagan has a son. That son is Joe Hill, who is a detective working in firearms. He ended the episode by having dinner with the Reagans for the first time. 
Executive producer, Kevin Wade revealed the inspiration behind this story. "Right after Thanksgiving, Siobhan Byrne O'Connor, the wonderful writer who came up with this and wrote this episode, came to me with this idea," he said, during a virtual reunion with the cast.
"We had someone we work closely with on the show … who'd done ancestry and had their life turned upside down by the result," he said. Season 11 showed what happened after this big reveal.
What happened to Joe on 'Blue Bloods'?
Season 11 started with "Triumph Over Trauma," showing Danny (Donnie Wahlberg) going missing while out for a case. Jamie (Will Estes) and Joe team up and successfully find him. But Joe turns down Jamie's offer to go to Sunday dinner. 
We later find out that his mother doesn't want him to get too close to the Reagans. The family tries hard to reassure her, and they even have her over for dinner. But the secret of Joe being related to the Reagans is revealed in the news. 
His fellow detectives aren't happy about it and he gets into a fight. Joe decides to take a break from work and going to dinner. Fans haven't seen him since he made this decision in "Atonement."
Are fans treating Joe Hill like the new Linda Reagan?
Some fans are frustrated that they haven't seen Joe Hill for some time. But it looks like other fans aren't happy about it. 
There is a Reddit thread asking "Joe coming back?" The fan who started it wrote, "Tvline says that we haven't seen the last of Joe. That doesn't sound good. I think he's the best addition the show has ever had, but my gut says they are going to kill him off so that he can meet his father."
Other fans disagreed writing, "Lol, they're not killing him off. That would be such a waste of a character! The Reagans just gained a new family member and it would make no sense for them to just loose [sic] him before anything even began."
But there is one user who said fans' reactions to Joe's absence are familiar with how they reacted to other characters. "I like the actor and to the point, even the character but fans turn in [sic] him into the new Linda and Jackie with all of the b*tching about him needing to come back," one user wrote.
Fans did hope Linda would somehow return, but her character is dead. Jackie Curatola (Jennifer Esposito) used to be Danny's partner until she was written off the show in 2013.
Obviously, fans are now attached to Joe Hill, but the actor isn't regularly seen on the show. Only time will tell if that'll change. But until then, they might repeatedly ask about his return like they did with characters who were previously written off the show.