'Blue Bloods': Something Gross Happened to Sami Gayle's Food in the First Family Dinner Scene
Every episode of Blue Bloods shows the Reagan family having Sunday dinner together. Sami Gayle revealed that something gross happened to her food for the first family dinner scene, but she still ate it.
The food for 'Blue Bloods' doesn't stay fresh while filming
The food for the dinner scenes are real. But that can make eating it less appealing for the actors.
"Dinner scenes are long; they can be boring [to film] because you repeat the same dialogue and eat the same food—which gets pretty gamy—for eight hours," Tom Selleck, who plays Frank Selleck, told TV Insider.
"But not only are the characters catching up with each other, but I'm catching up with my friends," he added. "Sometimes the director can't get our attention between takes because we're screwing around. We can get pretty silly by the end."
Gayle recently talked about filming those scenes. She feels the same way about the Reagan tradition.
Sami Gayle's food got sneeze on before she ate it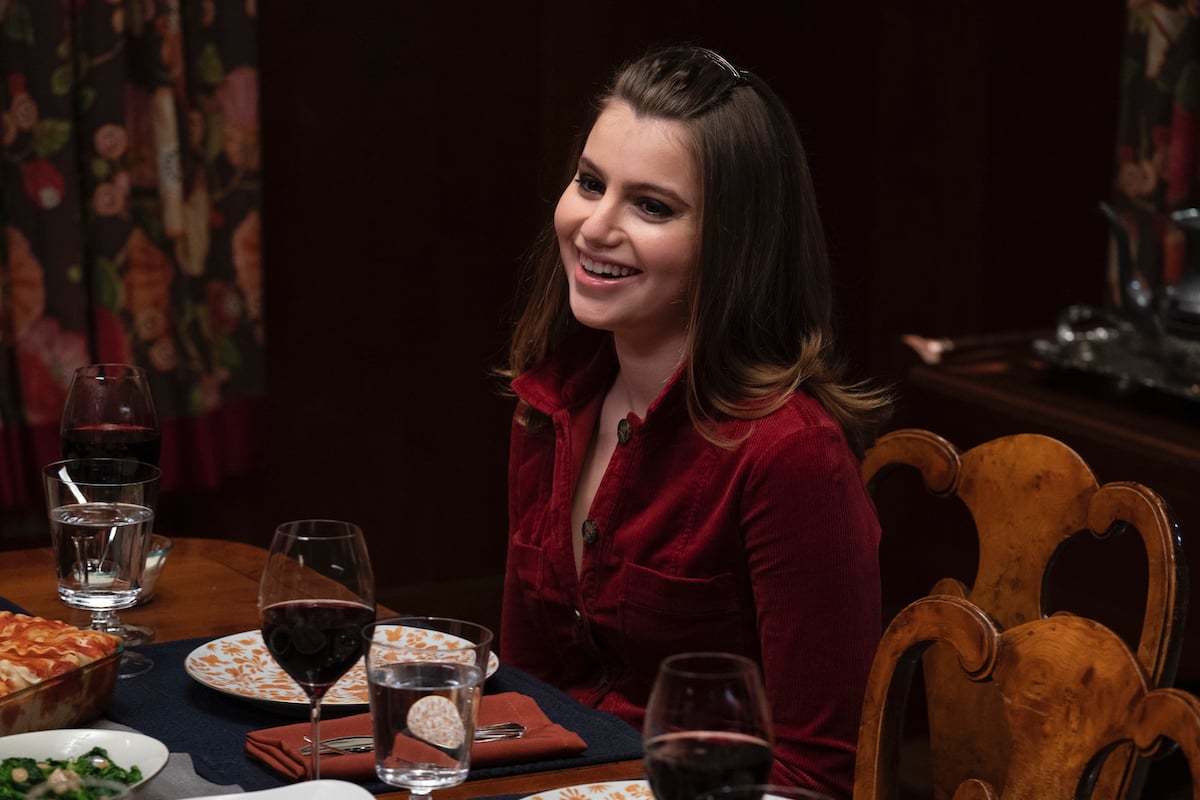 Gayle opened up about her experience filming the family dinner scene with Glitter Mag Rocks. The actor said filming with the cast is usually a good time.
"We always have the best time!" she said. "It's a joy to be able to catch up not only on our characters' lives but also on our personal lives!" She then revealed a gross moment from her first dinner scene.
"My go-to dinner scene story is from my first episode," she continued. "My little cousin (who is not so little now) sneezed on my food, and the director did not see. The director then asked me to take a bite. I obliged." Her co-star noticed and gave her a tip.
"Bridget [Moynahan] immediately handed me a napkin to spit the food out and told me that I needed to say something next time," she said. "She instantly became a mother figure for me and has been ever since."
At least the upside to the moment is that Moynahan showed her support for Gayle through it. Gayle isn't the only actor who talked about filming their first dinner scene.
Donnie Wahlberg loved the Reagan's first dinner
Donnie Wahlberg, who plays Danny Reagan, told Showbiz Cheat Sheet those dinners reminds him of his family. The scenes are the reason why he accepted the role.
"I hadn't been offered the job yet, so I had to go in and earn it," the actor explained. "But I read that scene and it rang so true to my childhood and to my upbringing with all of us sitting around the table arguing and disagreeing and everyone have a different point of view."
He continued, "And with this brooding, mustached dad at the head of the table literally shooting that first dinner scene, it took me back to my childhood when my dad sat at the head of the table with his mustache holding court over the table. It just felt so authentic."
Well, Gayle's story proves that things don't always go smoothly while filming the dining scenes. But the cast seems to love filming them.