'Blue Bloods' Star, Vanessa Ray Reveals Why Eddie Resents the Reagans
'Blue Bloods' star, Vanessa Ray said Eddie resents the Reagan family. Find out the reason why and more.
Fans of Blue Bloods started to turn on Eddie (Vanessa Ray) this season because of her hard stances against the other characters. The police officer is certainly not scared to speak her mind and that continues when she is around the Reagans.
It turns out she actually resents them. Find out the reason why and more about this season.
Eddie previously made surprising comments about the Reagans on 'Blue Bloods'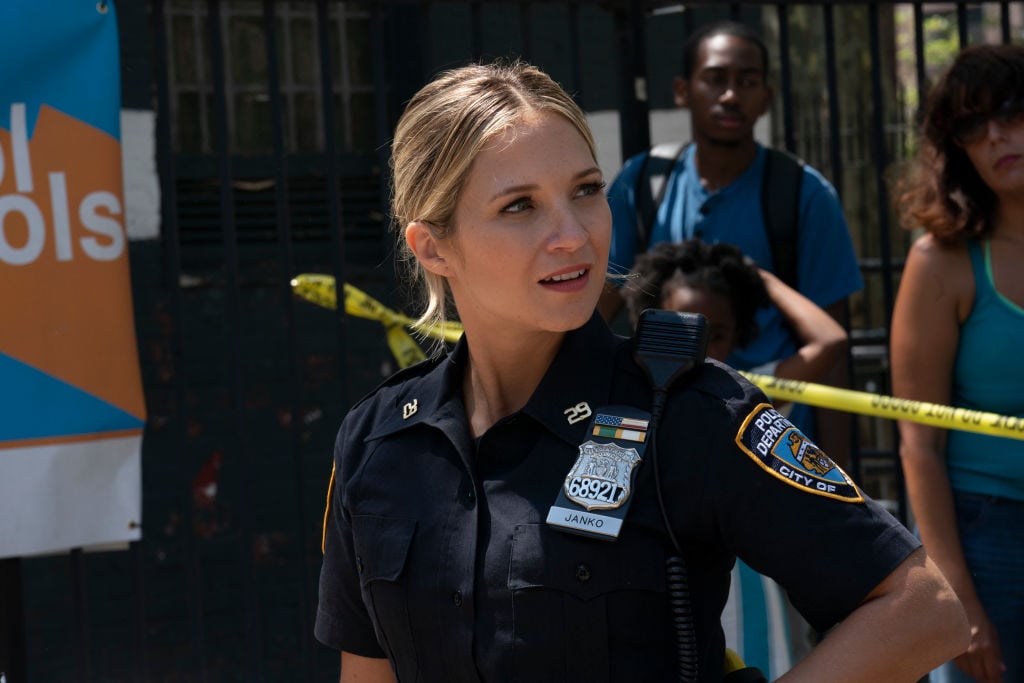 This season hasn't been easy for the newlyweds. Some of their arguments led to low blows.
In the episode, "Bones to Pick" Eddie gives Jamie (Will Estes) a list of things to do once he gets home. He called it a "honey do list" and wasn't happy about it. First he claimed he forgot to do it.
"Well Freud would say that we never really ever just forget something. It's our subconscious speaking up for us," she told him. Jamie asked her if she really thought he didn't do it on purpose. "No, I think your subconscious forgot to do my list because, well, it didn't like being told what to do by a woman," she answered.
Eddie also made a comment that men in the Reagan family don't usually answer to women. At the end of the episode, she apologized and said she just wants to be his team mate.
Eddie recently bumped heads with Erin and Jamie
Eddie worked closely with Erin Reagan (Bridget Moynahan) in the episode, "Where the Truth Lies." A woman was found dead and Eddie had a theory that her husband and daughter were somehow involved. Erin wasn't totally on board because all Eddie had was a "gut feeling."
Eddie's instinct was based on her own experience of having to lie for her father who was caught in a ponzi scheme. She believed she saw herself in how the daughter was acting with the suspicious father.
Jamie also took his sister's side, which didn't make Eddie happy. However, Danny (Donnie Wahlberg) did have her back.
"I've made a career out of following my gut despite people telling me to back off. So don't back off. Go with your gut. It's all we got," he told her. In the end, she was right.
Vanessa Ray said Eddie resents them because of her past
Fans noticed how Eddie doesn't always get along with her in-laws. The actress talked about the reason for that in an interview.
"Eddie had a beautiful relationship with her dad," she told Hollywood Life. "It just turned out that she had to cover for him and she had to lie for him for all these years. So, to be with somebody who she doesn't have to do that with is new to her, and I think there's some times where she resents how lucky the Reagans are to have the life that they have."
She added, "I think that's difficult sometimes for her to not get to say everything she wants because she has to hold her tongue a lot of the time. She doesn't relate to them. She doesn't come from their world at all."
Time will tell if that will lead to more conflict between Eddie and the rest of the family, or if things will change.