'Blue Bloods' Star, Vanessa Ray Says This 1 Thing Is Stopping Eddie and Jamie From Having a Baby
'Blue Bloods' star, Vanessa Ray talks about Jamie and Eddie's plan to have a family. Find out what is holding them back and more.
Eddie (Vanessa Ray) and Jamie Reagan (Will Estes) are finally married on Blue Bloods. Now fans are left wondering when they'll have a baby. The characters have talked about wanting to start a family, but why hasn't it happened? Ray revealed the one thing that is stopping them.
'Blue Bloods' has shown Eddie and Jamie struggling as newlyweds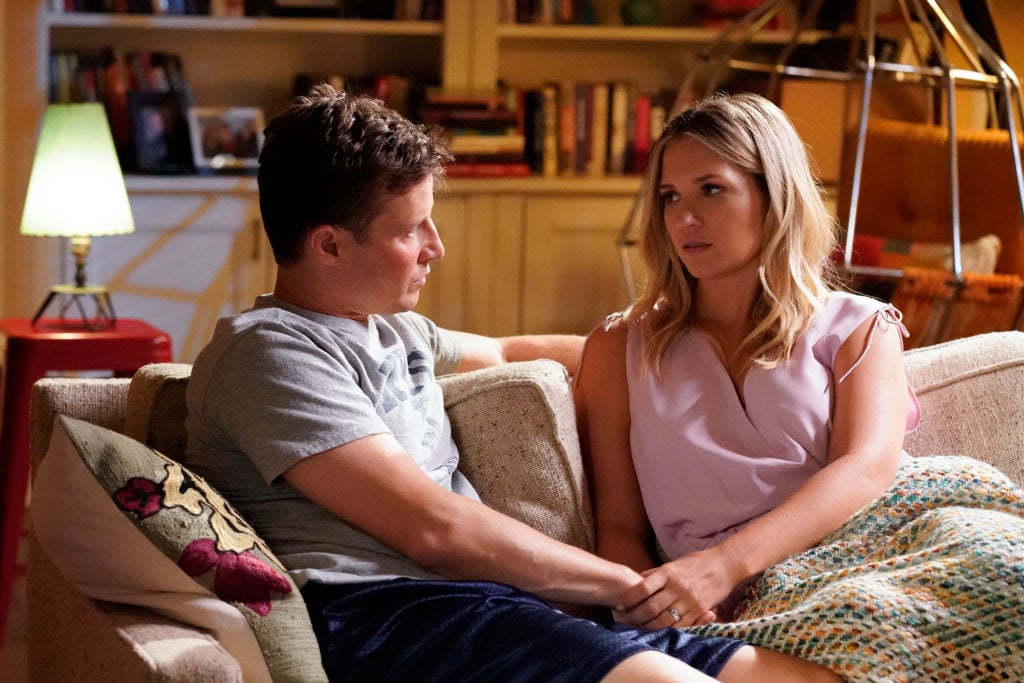 Season 10 started not long after Eddie and Jamie's wedding. They went through finding a new apartment, picking up different schedules so they don't work together, and dealing with Eddie's differences with his family.
The couple has talked about wanting to start a family. In the episode, "Careful What You Wish For" it was revealed that Jamie still had a third of his $300,000 law school debt to pay off. He wanted to address this so they can start a family.
Still the couple hasn't revealed their timeline of when they plan to have a baby. So fans are left guessing when it'll actually happen.
Some fans believe Eddie is already expecting
The struggles between the couple might be normal for newlyweds. However, some Blue Bloods fans had a theory that Eddie's behavior could mean something more.
After the couple fought over her "honey do list" fans believed she might be pregnant. That's mostly due to her attitude toward Jamie.
"The 'honey do' theme seemed so out of step I started thinking 'hormones talking, baby in the works.' Not ready for those storylines yet. The notion that Eddie and Jamie are the only couple in the family is glaring… once pointed out. Eddie's observations are unique and spot on," one fan tweeted after the episode.
"She was so emotional I also thought maybe baby on the way," another fan wrote. There has yet to be an announcement but Ray did address the couple's plans in an interview.
Vanessa Ray said Eddie isn't completely ready to leave the job
Eddie has always been passionate about her job. But she would have to take a break if she had a baby and that might be the reason why they won't start a family immediately.
"They are crazy about each other, but there's a lot they have to deal with and sort out," Ray told Hollywood Life. "I'm the worst keep of secrets, so no, I don't know if they're going to start a family soon, but it's something they talk about a lot."
The couple started out as partners and are dealing with Jamie's promotion. Ray talked about how that change would also come into play with a child.
"Eddie and Jamie fell in love being equals, and one or both of them would have to step back from a bit of their career that they love so much [when they start a family]," she said. "There are days where they say, 'Yes, of course we're going to start a family.' And then there's days where she goes, 'I don't think I could give this up so casually.' It's interesting to see them play around."
It sounds like Eddie might need some more time before getting pregnant. Fans' theory that she is already expecting may be wrong after all.