'Blue Bloods' Stars Congratulate Lauren Patten for Winning a Tony
Multiple Blue Bloods actors bounce between the show and Broadway. Lauren Patten is one of them and she won a Tony. The stars of the cop show are celebrating her exciting award.
Lauren Patten won a Tony for 'Jagged Little Pill'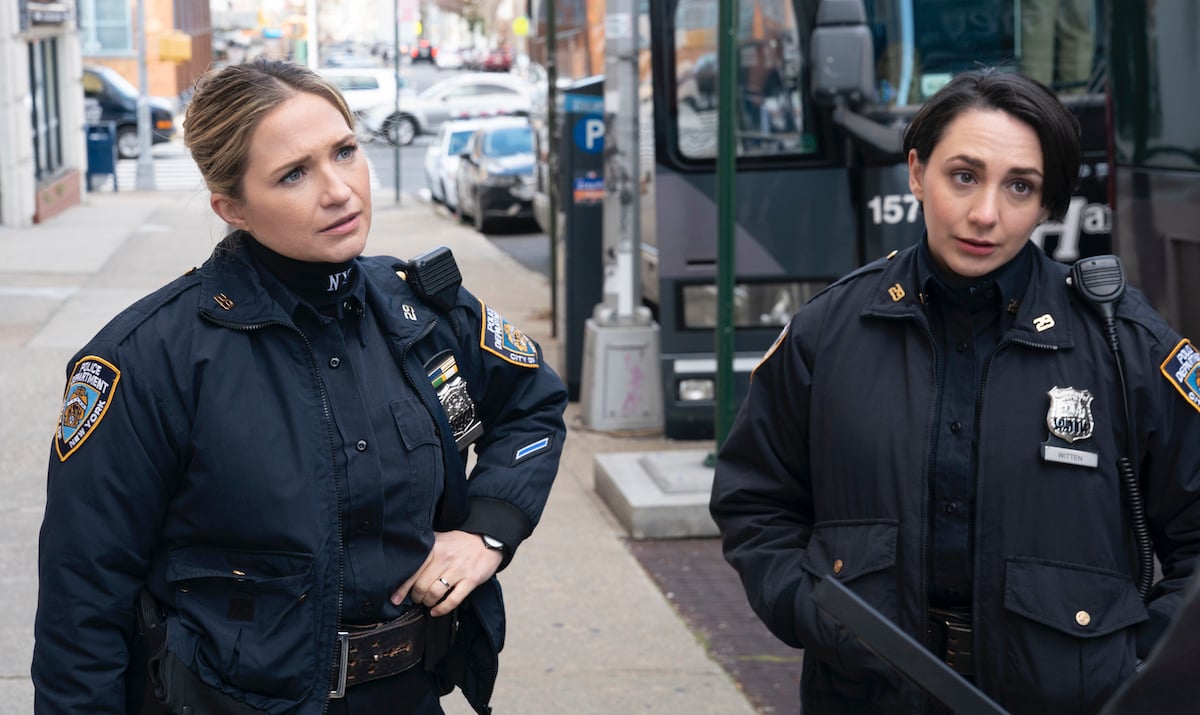 Patten won a Tony for Best Actress in a Musical for playing Jo in Jagged Little Pill. Former cast members Nora Schell and Celia Rose Gooding claimed management forced them to delay critical surgery, according to Yahoo! Patten addressed this while accepting the award.
"It is also a strange time for awards," she said. "We are in the middle of a reckoning in our industry. And first and foremost I want to thank my trans and nonbinary friends and colleagues who have engaged with me in difficult conversations that have joined me in dialogue about my character Jo."
"I believe that the future for the change we need to see on Broadway comes from these kinds of conversations that are full of honesty and empathy and respect for our shared humanity," she continued.
'Blue Bloods' stars congratulate Lauren Patten for winning a Tony
Patten will be back for season 12 as Rachel Witten. Her character is seen working as Eddie Reagan's  (Vanessa Ray) partner once again in a teaser of the new season.
Bridget Moynahan, who plays Erin Reagan, tweeted "Witten won a Tony!? What!? Congratulations on your @thetonyawards win for @jaggedmusical! @PattenLauren."
Ray also shared a video on Instagram of her standing next to Patten on the set. The crew is clapping for Patten and it looks like Ray and Patten are crying happily. Ray captioned it with, "This is what our entire crew is doing in spirit for our girl @pattenlauren . Congratulations on your @thetonyawards win!!! Officer Whitton [sic] is a star! @bluebloods_cbs #jaggedlittlepillthemusical."
Other 'Blue Bloods' stars also won Tony Awards
Patten has now joined a club within the cast of Blue Bloods of Tony winners. Len Cariou, who plays Henry Reagan, won as a lead actor in Applause, A Little Night Music, and Sweeney Todd: The Demon Barber of Fleet Street. Gregory Jbara, who plays Garrett Moore, also won Best Featured Actor in a Musical for Billy Elliot the Musical.
It looks like the cast and crew are excited for Patten. Soon fans will be able to see her again as Eddie's partner. 
A teaser starts with Witten and Eddie chasing someone on the street in their uniforms. "Feels like every week there's a random person getting attacked on the street for no reason," someone said.
"How do you get people to stop hating?" Sean (Andrew Terraciano) asks Frank (Tom Selleck) at the dinner table. "Like this," Frank answers, "What we do. We talk. We listen." The teaser ends showing the Reagans having dinner together once again.