'Blue Bloods': The Reagan Family Has a Dinner Rule About Fighting
Many families have rules about eating at the dinner table. The Reagans of Blue Bloods are no different. One of them is focused on what to do when there is a heated argument between family members. This is how it came into play when Danny (Donnie Wahlberg) and Jamie (Will Estes) almost got into a fight.
The Reagans have family dinner every episode of 'Blue Bloods'
The Reagans have dinner every week to catch up with each other. Jamie told Eddie (Vanessa Ray) in the episode, "By Hook or by Crook" how this tradition started.
"Because my grandmother grew up poor in a small town in Ireland," he said. "She was the oldest of 12 kids and there was never enough to eat. She moved to New York to make money. She met my grandpa and when they got married she promised herself that they would always have more than enough to eat. Family dinner was just her way of proudly proving that every week."
These scenes don't just bring the characters together. It's one of the rare times the cast gather too.
Tom Selleck said filming takes a long time
It sounds like the dinner scenes aren't the easiest to film. Tom Selleck talked about the process with TV Insider.
"Dinner scenes are long; they can be boring [to film] because you repeat the same dialogue and eat the same food—which gets pretty gamy—for eight hours," he said. "But not only are the characters catching up with each other, but I'm catching up with my friends. Sometimes the director can't get our attention between takes because we're screwing around. We can get pretty silly by the end."
The Reagans have rules about dinner like many families. One of them is related to fighting.
They have a rule about fighting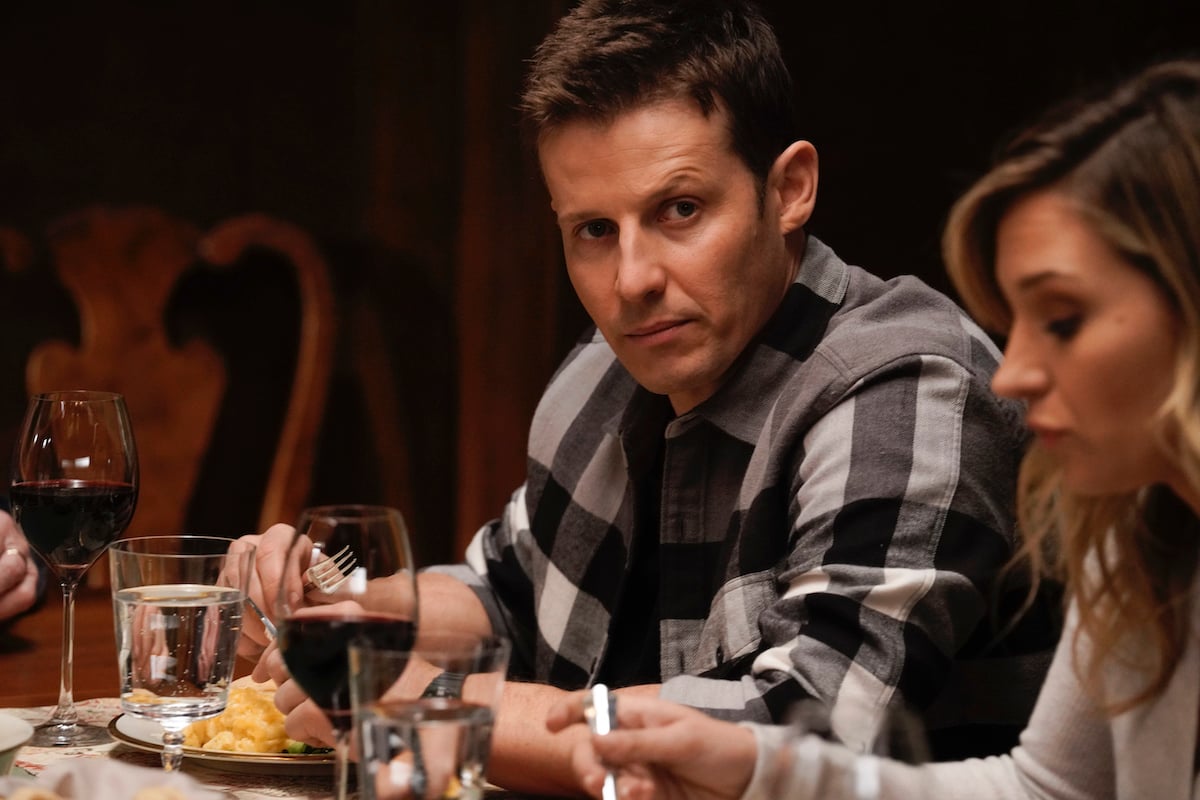 Sometimes the family's jobs make it hard to get along. That was the case in the episode "My Brother's Keeper." The episode started with Danny not following a direct order at a hostage negotiation. Jamie was also part of the situation and wasn't happy with how his older brother handled it.
Eddie tries to get them to talk about their differences before dinner, but wasn't successful. So it's no surprise that things blew up at the dinner table. That's because the family talks about a situation Frank (Selleck) is dealing with at work.
"Sometimes a cop goes too far and needs to be held accountable," Jamie said. "When a guy does nothing wrong and takes a bad guy off the street that should be reported too," Danny said back.
Henry (Len Cariou) tells them that the argument doesn't belong at the table. Frank refuses to intervene and tells his sons they have to figure out their disagreement like grown men.
The brothers got so heated they talked about stepping outside to fight. "If you can't abide by the rules of this table. Get out," Frank told them. They both decide to leave.
It's probably not surprising that there's a "no fighting" rule at the table. Luckily, Danny and Jamie made up by the end of the episode.