'Blue Bloods': This Reagan Turns Into the Grinch Around Christmas Time
The Reagans of Blue Bloods have a lot of Christmas memories. But only one turns into the Grinch around the holiday season. The family revealed why Danny (Donnie Wahlberg) is the one to throw a wrench into their holiday.
Danny is the Grinch of the Reagan family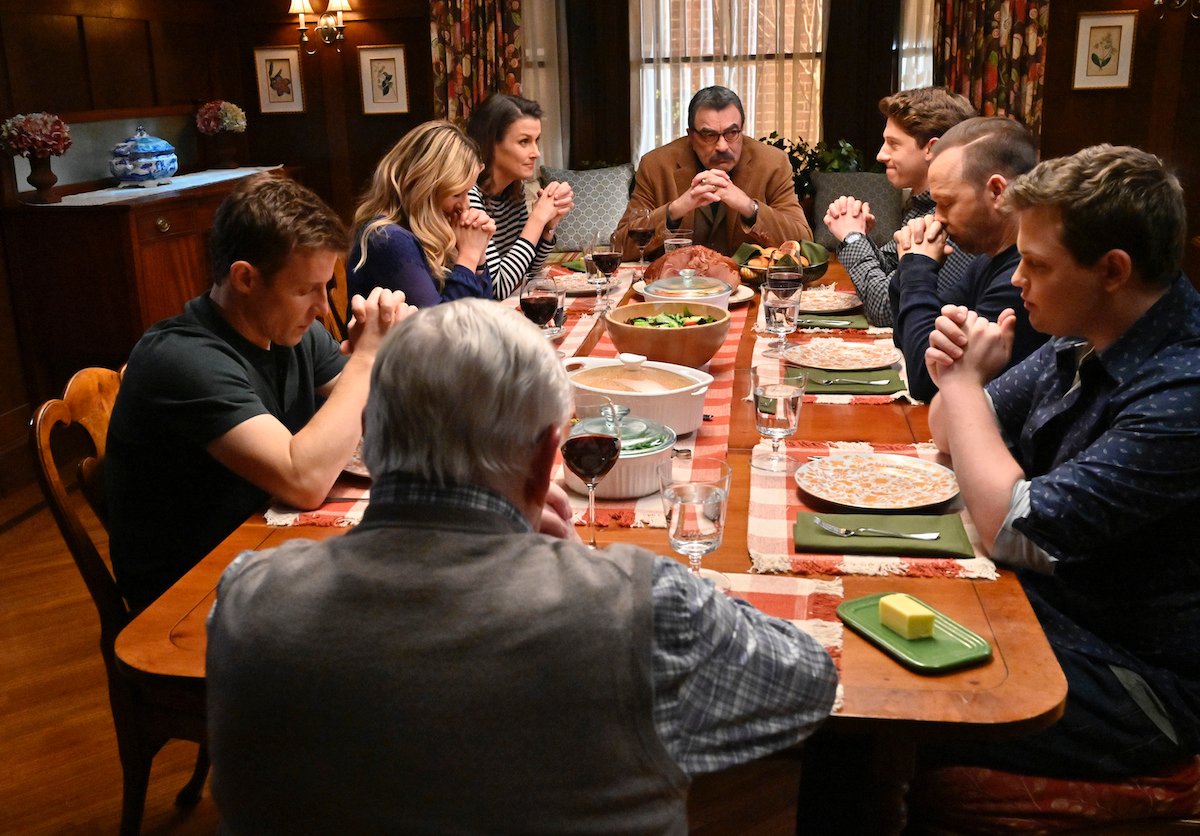 The Reagan family talked about celebrating Christmas in the episode "Authority Figures" at dinner. Danny asked his son, Sean (Andrew Terraciano) when he became the Grinch because he complained about Christmas music being played so early in stores. His other son, Jack (Tony Terraciano), said Danny is the same way.
"Dad, you spoiled Santa for us way before mom wanted that one to happen," Jack revealed. "It was time," Danny claimed.
Erin (Bridget Moynahan) chimed in saying Danny was the same way growing up by hiding the Christmas presents. He also told Erin and Jamie (Will Estes) about Santa very early.
Eddie (Vanessa Ray) revealed she had a very different upbringing. She knew about Santa very early because she hung around older kids. Her father also was arrested for embezzlement and told her "Where do think all that stuff came from, Santa Clause?" She said she still likes Christmas, but doesn't have good memories.
The 'Blue Bloods' cast shared their real traditions
Fans are used to watching the Reagan family having dinner in every episode. Moynahan eventually released The Blue Bloods Cookbook, which included a collection of family recipes from the cast.
Moynahan included her mother's Swedish meatballs, which her family enjoys on Christmas Eve. But the recipes vary because the diet of the actors are different.
"Every cast member gave a recipe," Moynahan told CBS. "What's been nice about the cast is everyone's very different in the way they eat. Will [Estes] is vegetarian. His recipe was completely different than everybody else's… it's much more of a meat-and-potatoes kind of cookbook. Tom Selleck's wife provided a recipe for Shepherd's Pie which was absolutely delicious. It's nice to see what everybody grew up on."
Donnie Wahlberg doesn't seem to be a Grinch in real life
Wahlberg might be good at playing the wise-cracking detective. But he's pretty cheerful around the holidays in real life.
He's a fan of the movie, Rudolph, the Red-Nosed Reindeer. "I know every line to that thing," he told CBS New York. He's also a fan of the song "Carol of the Bells".
The characters might talk about the Christmas season in some episodes. But the show doesn't usually have episodes focused on the holiday.
That's probably because Blue Bloods tends to stick to a formula. Danny, Erin, Frank, Jamie, and Eddie always have something going on with their work. In the end, their family dinner brings them together.