'Blue Bloods': Tom Selleck Gives Hope That the Show Will Go Beyond 10 Seasons
Fans are still waiting to find out if there will be another season of Blue Bloods. Season 10 is ending early, which is disappointing. But Tom Selleck, who plays Frank Reagan, is giving hope that the show will come back in a new interview.
'Blue Bloods' Season 10 ended early due to the pandemic
The coronavirus pandemic stopped the production of multiple shows that film in New York. That includes Blue Bloods, which was still filming episodes for season 10.
The last episode of the season is now episode 19 called "Family Secrets." The episode is described on IMDb with "After getting a match from an unknown relative from a DNA network, Sean Reagan (Andrew Terraciano) does some detective work to figure out who this mystery person is; Frank gets a personal request from a woman (Bonnie Sommerville) to transfer her son to a safer assignment."
The episode airs on May 1. The cast did reunite virtually for fans to see during their break.
Tom Selleck previously signed on for 1 more season with season 10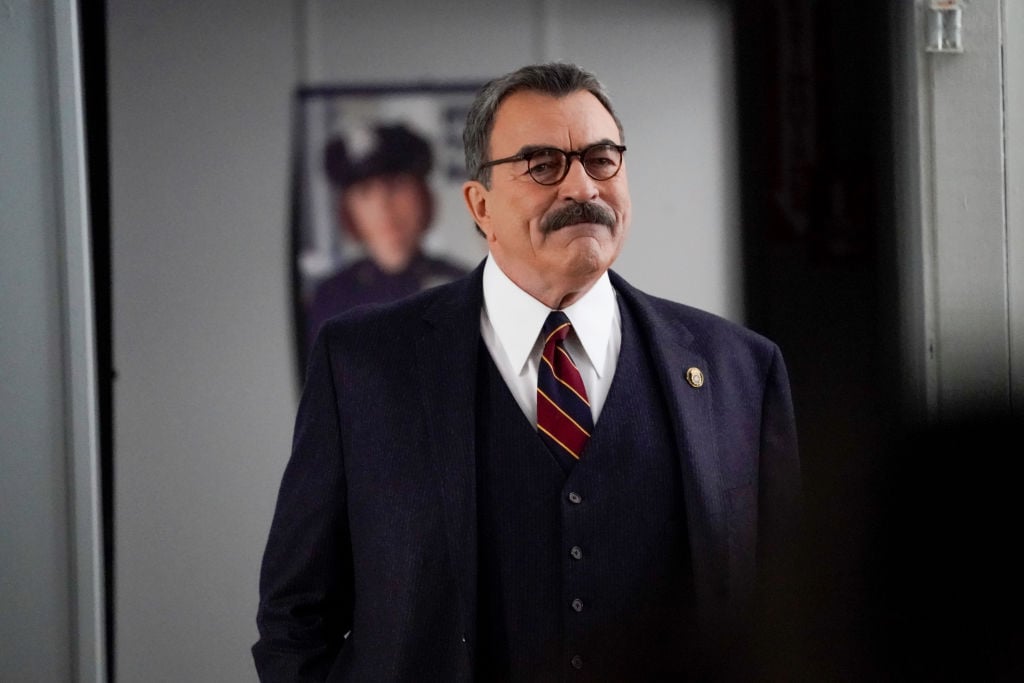 Season 10 was announced with Selleck signing on for one more season. He explained why his deal was for such a short period of time instead of multiple seasons.
"Well, let me say publicly, they didn't offer me a two-year deal, and I don't know why," he told Deadline. "I signed up for a year because that's what they were offering. I love the show. Don't tell CBS that because I got to be a good negotiator."
Selleck revealed that he plans to continue as long as one thing stays the same. "These people are related. So, as long as my fellow actors wanted to come back, and that was my only real criteria, I was coming back," he said.
Selleck said there is a lot of life in the show
There hasn't been an official announcement whether there will be another season of the cop show. However, the TV star seems confident the show will be back for more episodes.
"I don't think there is an end point," he told People. "I think there is a lot of life in the show, as long as you let your characters grow and get older."
He went on to talk about how the show has changed over the years. "There is an evolution," explained Selleck. "It started out as a character-driven show and it's even more than that now. When you get to a point like this, and we certainly had it on [Magnum P.I.], the audience is really inside the main characters' heads."
He then talked about being close to his cast members. "I love them all," he said. "We're all friends." The one time they can all get together is for the Reagan family dinner scenes.
"Our dinner party scenes are like a reunion of friends," he said. "Sometimes it's hard for the directors to get us to concentrate. We do the work, and we do it well, but we're also screwing around and kidding each other and catching up. What we have is truly a blessing."
It seems like Selleck is very optimistic about the future of the show. Fans will still have to wait for an official announcement about its future.