'Blue Bloods': Tom Selleck Reveals Frank Is Seriously Considering Resigning in Season 11
It's obvious that Frank Reagan loves his job being police commissioner on Blue Bloods. But he can't do the job forever. Tom Selleck, who plays the character, revealed Frank is considering quitting this season.
Frank Reagan might resign on 'Blue Bloods'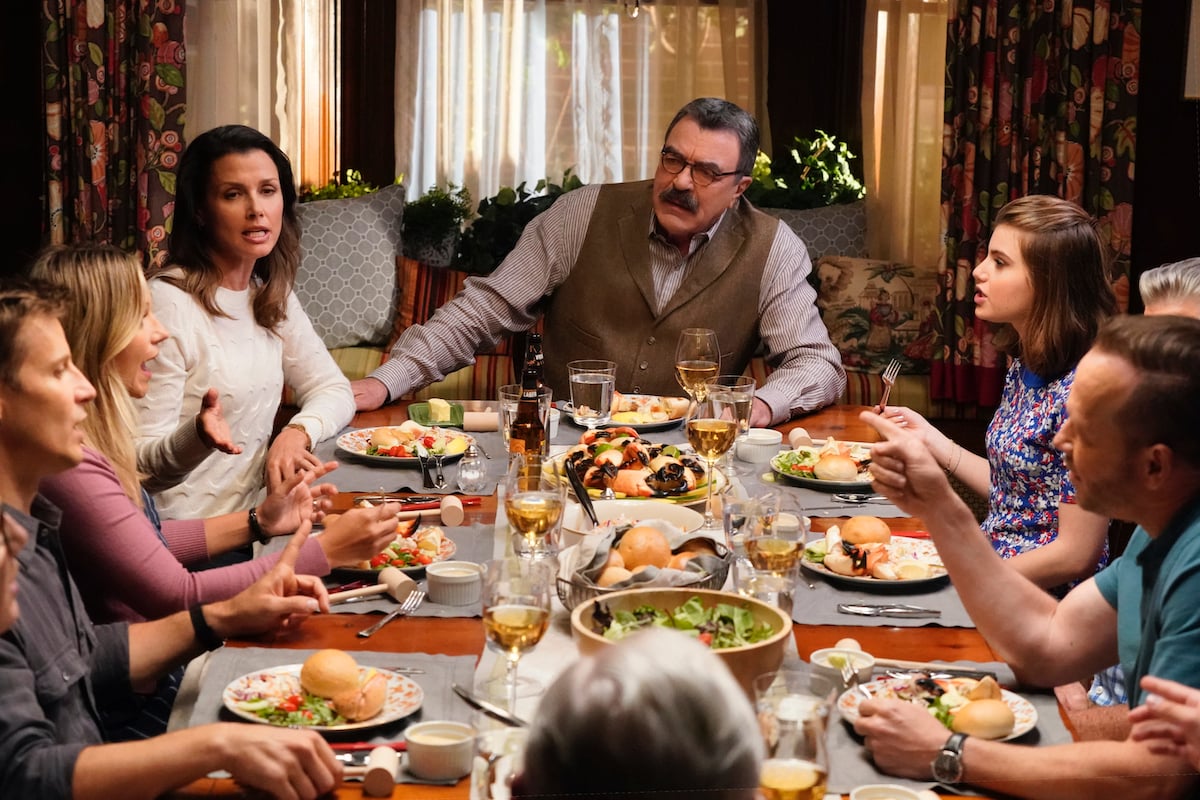 RELATED: 'Blue Bloods' Producer Defends Keeping the Dinner Scenes During a Pandemic
Frank has been the police commissioner since the first season of Blue Bloods. So it's hard to imagine him being retired or doing anything else. But Frank might be at the end of his career.
"Frank is seriously considering resignation," Selleck told TV Insider. "The job is so wearing on him. He's looked for ways out before, but this time it's serious. He doesn't think he's being effective in this antipolice climate, and he can't protect the rank and file. So maybe it's time for new blood."
This is in reference to the protests after multiple Black people have been killed by cops. The show acknowledged this in the premiere of season 11.
Regina Thomas called out Frank
RELATED: Donnie Wahlberg or Tom Selleck? A 'Blue Bloods' Star Answers Who Eats More in Those Dinner Scenes
The new season started with the episode, "Triumph Over Trauma." Whoopi Goldberg made her return as City Council Speaker Regina Thomas. The episode started with her calling out the NYPD for police brutality over the radio. She then sat down with Frank in his office.
Frank told her that he believed officers were being painted with the same brush. Regina told him he needs to get his officers in check. The episode ended with Frank and Regina talking to each other over the radio. Frank also got to address the concerns of citizens by answering their calls.
Goldberg isn't expected to return yet. But it looks like what she had to say will stick with Frank.
The show won't include stories from the news
RELATED: 'Blue Bloods': How Much Money Does Frank Reagan Make as a Police Commissioner?
Obviously the real world has affected the direction of the show. But Selleck said fans shouldn't expect to see stories that were covered in the news.
"We're staying true to Blue Bloods," he told TV Insider. "We deal with the changing political environment, but my sense of it is that people need to escape a bit from everyday life right now, and we're going to deliver on that. We're very much in touch, but not in a ripped-from-the-headlines sort of way."
The show would certainly change if Selleck was no longer the police commissioner. It has previously been thrown out there that one of his kids might step into his shoes one day. The most likely candidate is Jamie (Will Estes) because of his temperament. But time will tell if Frank will really quit the show.