'Blue Bloods': Tom Selleck Sometimes Gets a Salute From NYPD Officers: 'That's a Big Deal'
Blue Bloods centers on the fictional Reagan family, Irish-American Catholics with a long history in law enforcement in New York City. The family patriarch is Frank Reagan, played by Tom Selleck. The 77-year-old actor rose to fame as private investigator Thomas Magnum in Magnum, P.I. from 1980 to 1988. Discover more about Selleck's experience portraying law enforcement officers and his views on real-life police officers. 
Tom Selleck holds a great deal of respect for the NYPD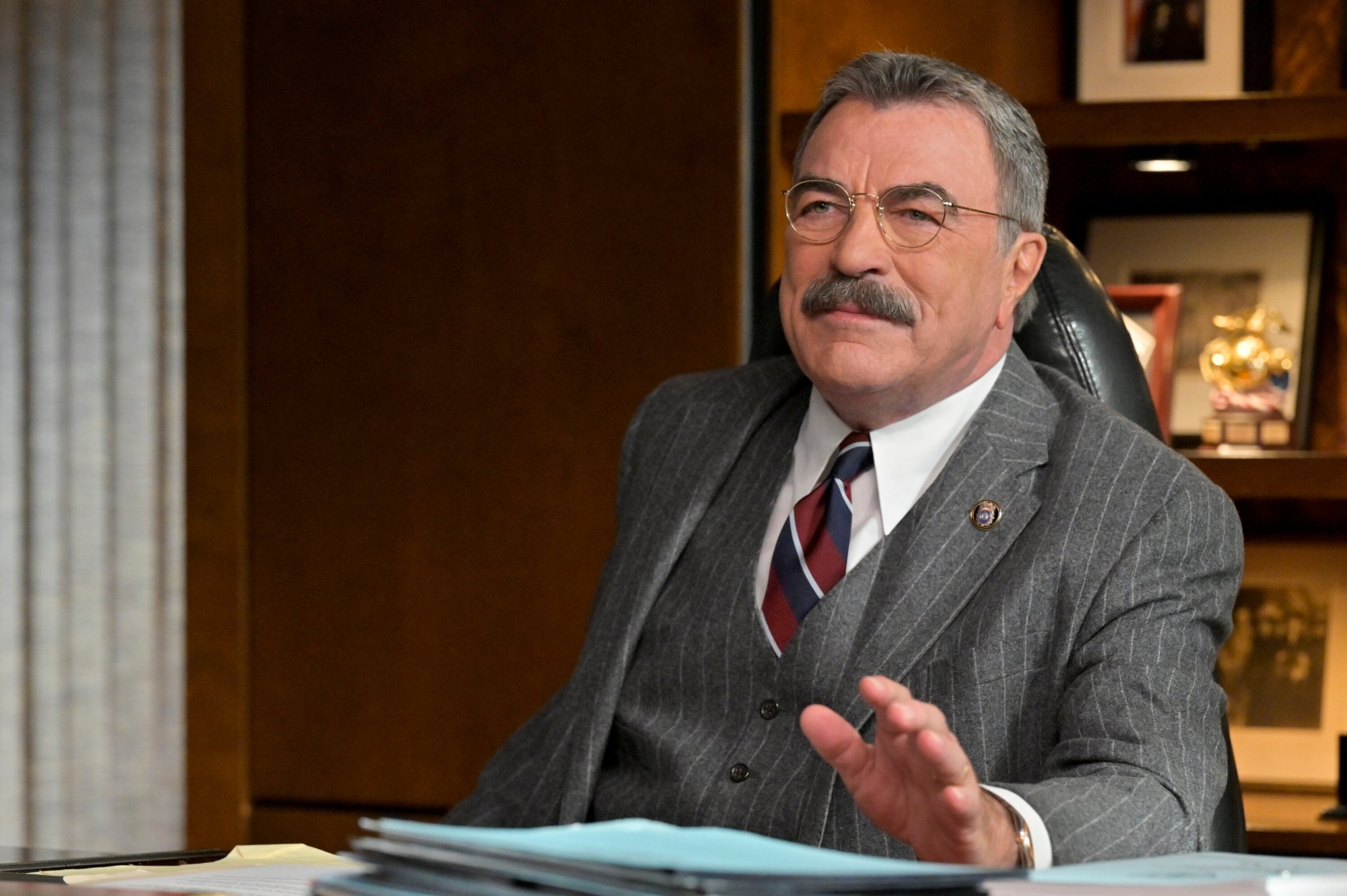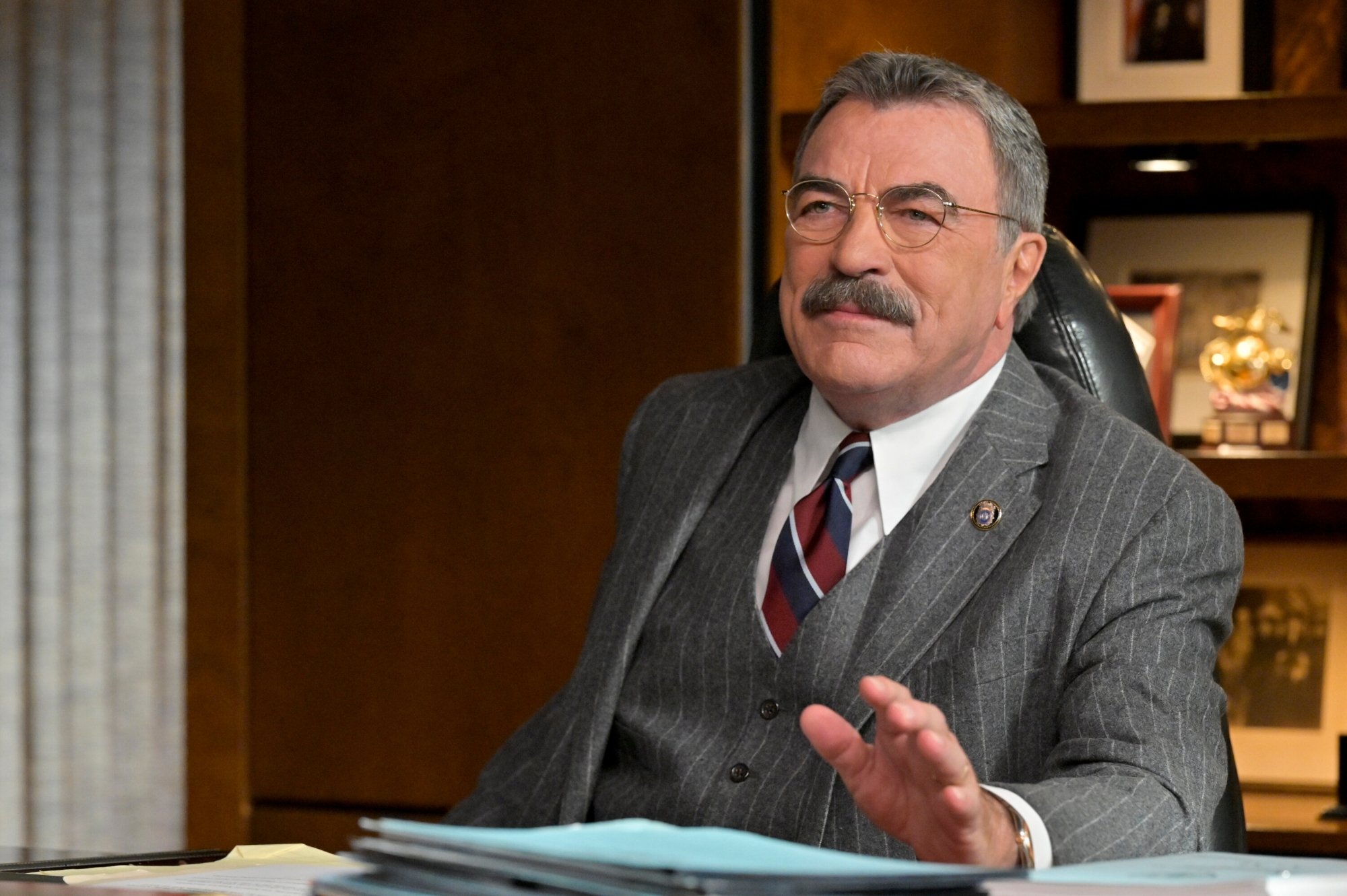 Frank Reagan serves as New York City's police commissioner. His two sons — Danny Reagan (Donnie Wahlberg) and Jamie Reagan (Will Estes) — are also members of the NYPD. Frank's daughter, Erin Reagan (Bridget Moynahan), is also a staple on the show and works as the New York County Assistant District Attorney. In addition, Frank's father, Henry, aka Pop Reagan (Len Cariou), is also a featured character and worked as the police commissioner before Frank took over the role.  
After 13 seasons, Blue Bloods has attracted a broad fan base. However, the show's greatest support seems to come from real NYPD officers.
In an interview with Entertainment Tonight, Selleck revealed that when he walks by an NYPD officer, he always thanks them for their service. The cool thing is that the actor often receives a salute in response. Selleck acknowledged in his interview, "That's a big deal."
'Blue Bloods' portrays law enforcement in a positive light 
Blue Bloods premiered on CBS in September 2010. Over the past few years, there's been much more criticism of and public opinion on law enforcement in the United States. For good reason, society has pushed to make police officers more accountable for their actions after events that have transpired over the past several years. So, while societal perception regarding law enforcement has shifted significantly since Blue Bloods debuted over a decade ago, the show hasn't changed much. 
The creators of Blue Bloods began the show by portraying law enforcement positively and have continued to do so even during a changing climate. However, while many other popular cop dramas have made a point to create storylines around injustice and highlight that law enforcement officers are human and are not always in the right, Blue Bloods hasn't taken that approach.
According to Outsider, that has caused some viewers to call out the show as "copaganda." However, the cast has been quick to shut down this narrative. 
'Blue Bloods' is not interested in focusing on the mistrust of police officers 
"Police officers don't always end up in the news for all the great things they do," Donnie Wahlberg told Outsider regarding law enforcement in the United States. "They tend to end up in the news for the occasional missteps or mistakes that some make. I can say that the great ones far outnumber the very few bad seeds." 
During a Daily News interview, Selleck defended cops when asked about what it was like to portray a cop when real-life police officers are being sharply criticized. In his response, Selleck discussed how Frank is a flawed cop who often wrestles to hold to his principles but believes that "cops are being portrayed in a very negative light." 
While there are mixed reviews about the storylines in Blue Bloods, Selleck discussed why he thinks the show remains popular. On The Rachael Ray Show, the actor had this to say about the show's success: "Great actors and great characters and good writing. That's why it's still on." 
Before Blue Bloods Season 13 premiered in October 2022, showrunner Kevin Wade spoke with TVLine about running a cop show during the era of social movements like #DefundThePolice and #BlackLivesMatter. During the interview, Wade said, "Nobody is tuning in on Friday night at 10 o'clock to be taught a lesson or lectured on what the right point of view is. So when we try to address issues that have two very vocal sides to them, we try to build a soap box of equal dimensions for the, let's call it, 'antagonistic' point of view."
New episodes of Blue Bloods air on CBS Fridays at 10 p.m. ET/PT and 9 p.m. CT.