'Blue Bloods': What Is Marisa Ramirez's Net Worth and How She Became Famous
Every week Blue Bloods fans can watch Danny Reagan (Donnie Wahlberg) solving a case. Maria Baez (Marisa Ramirez) is by his side as his current partner. But her path to this role is interesting and has led to her net worth.
Marisa Ramirez started out on 'Port Charles'
Ramirez had a few small roles on TV shows. But her first reoccurring role was Gia Campbell on Port Charles. She played that role in 1997. Ramirez then went back to playing it on General Hospital in 2000.
She then made a switch from soap operas to being in the fantasy show, Miracles, as Evelyn Santos in 2003. Ramirez later returned to the format by being on The Young and the Restless playing Ines Vargas.
The actor went on to be on a couple more shows from there. The last reoccurring one before she stuck to Blue Bloods was Officer Riley Dunn on Body of Proof. She was actually playing both Dunn and Baez at the same time in the beginning.
Danny Reagan had other partners on 'Blue Bloods' before Maria Baez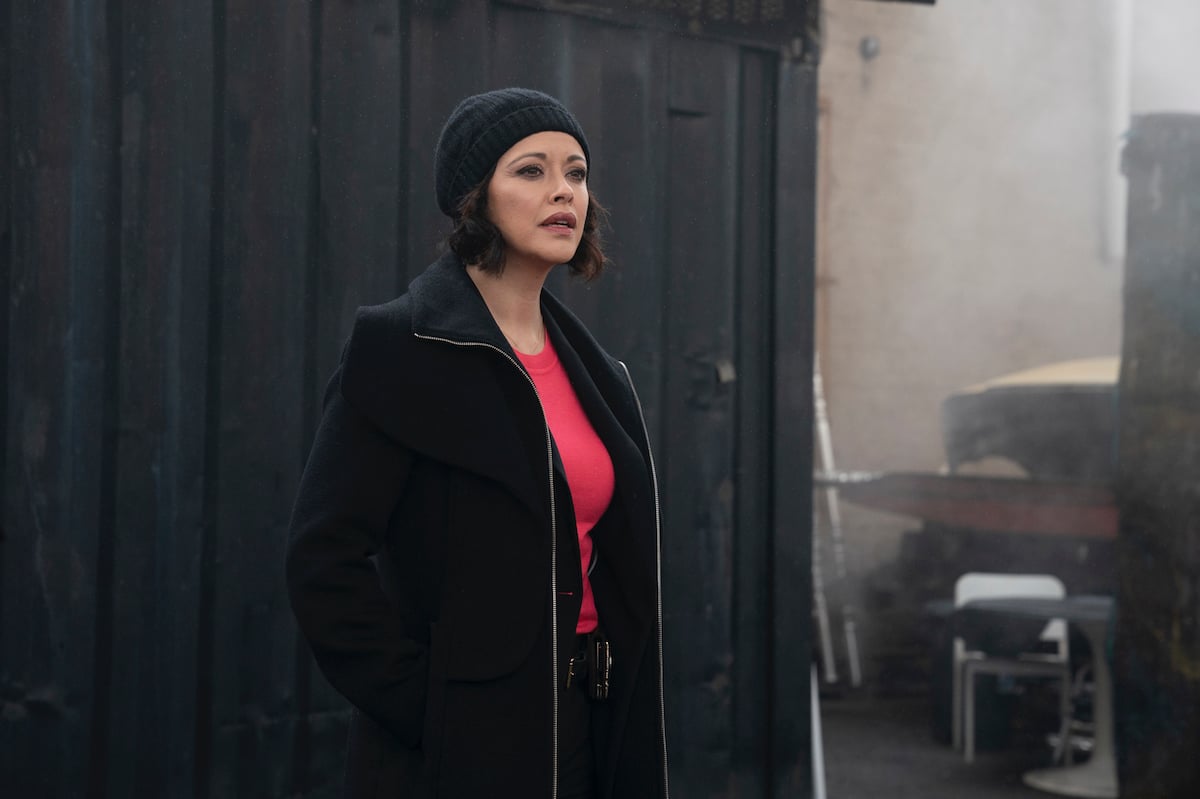 Work has been an interesting journey for the characters on Blue Bloods. Danny Reagan's partner in the pilot was Demarcus King (Flex Alexander), but he isn't seen again after that.
Danny then starts to only work with women from there. He worked with Ava Hotchkiss (Yvonna Kopacz Wright), Jackie Curatola (Jennifer Esposito), Kate Lansing (Megan Ketch), and Candice McElroy (Megan Boone).
Ramirez's first episode was in season 3 called "Protest Too Much". She has managed to stay on the show since then and has grown closer to Danny. Some fans even want Danny and Baez to become a couple. But for now, they're partners and very good friends.
Her net worth
The actor has worked many years on television. Celebrity Net Worth claims her net worth is $3 million.
Ramirez has recently kept busy by playing Baez on Blue Bloods. There is a good chance that the show will continue for some time. Tom Selleck, who plays Frank Reagan, once answered if he plans to ever quit the show.
"Let me say that it's not like you can get a new detective and bring him to the family dinner table," he told Deadline. "These people are related. So, as long as my fellow actors wanted to come back, and that was my only real criteria, I was coming back."
The show is currently on season 11 and isn't showing any signs of stopping since Selleck wants to continue. "Well, I'm negotiating with CBS about next season," Selleck told TV Insider more recently. "I'd like them to order two seasons. We can do much better shows if we know where we're going."