'Blue Bloods': What Kind of Food Is Always on the Reagan Family Table?
'Blue Bloods': What Kind of Food Is Always on the Reagan Family Table?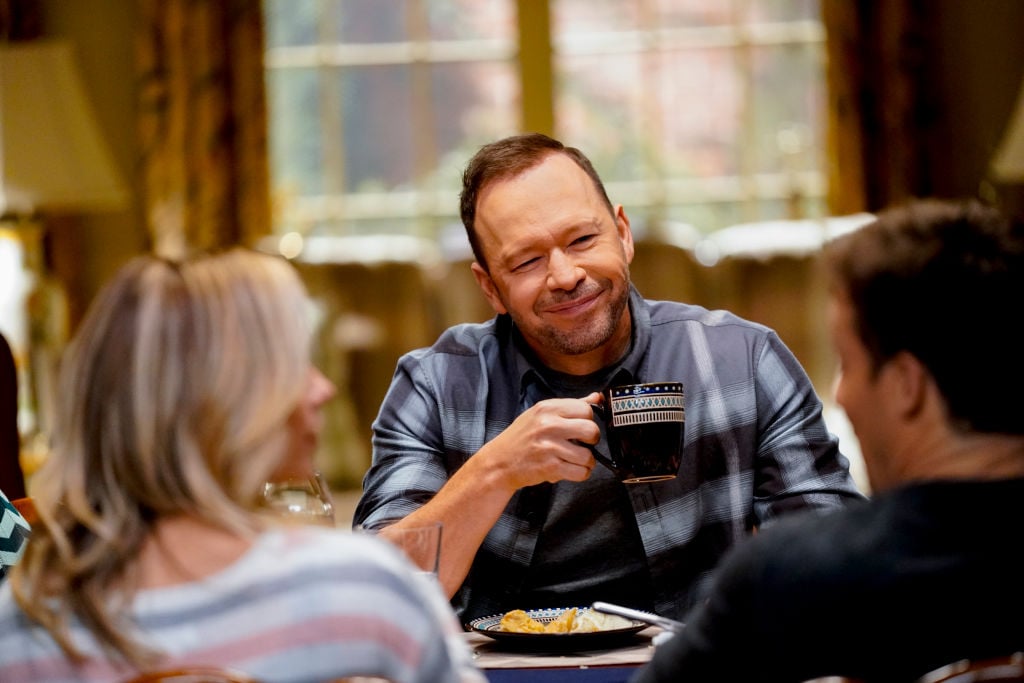 The Reagan family can be seen eating together every episode of Blue Bloods. They always have touching conversation so it might be hard to remember what they are always eating. So what kind if food is always on their table? Here is everything you need to know.
The Reagans have family dinner every week for a specific reason
Many Blue Bloods fans love that the Reagan family have family dinner every episode. The reason they do this goes back to a specific family member.
"Because my grandmother grew up poor in a small town in Ireland she was the oldest of 12 kids and there was never enough to eat," Jamie Reagan (Will Estes) revealed in the episode, "By Hook or by Crook." "She moved to New York to make money. She met my grandpa and when they got married she promised herself that they would always have more than enough to eat. Family dinner was just her way of proudly proving that every week."
Now her husband, Henry (Len Cariou) has continued the tradition with their son, Frank (Tom Selleck) and their grandchildren. So what do the Reagans eat every week and why?
There are always potatoes, salad, and rolls on the table
The Reagan family tends to keep around the same sides for every family meal. Jim Lillis, the prop master for the show, talked about preparing for those scenes.
"There's always potatoes, there's always a vegetable, there's always a roll, there's always salad," Lillis revealed to CBS58. What is the Reagan family's choice of vegetables? "We peel and chop a lot of cucumbers," said the prop master.
One of the reasons that potatoes are always included could be that it's one of the star's favorite things to eat. "Tom's a steak and potatoes kind of guy," Lillis told The Virginian-Pilot.
The inspiration behind the menu comes from Lillis' personal life, which would be similar to the fictional family given his background. "It's usually a pot roast, maybe meat loaf, roast chicken with some version of potatoes. Green vegetables. Always dinner rolls. That basically is my mother's menu, the one I grew up with because I'm also Irish-Catholic."
Fish is never served and grape juice is used instead of wine
There is red meat available although not everyone in the cast touches it. Estes is actually a vegetarian. Sami Gayle, who plays Nicky Reagan-Boyle, avoided it when she had braces.
The Reagans still don't have fish in the family dinner scenes. Lillis claimed that's because the shoots take hours and it just doesn't last very long.
Older Reagans are often seen drinking what looks like wine at the dinners. It turns out it's really just grape juice. That's probably safer given drinking through a long day without much food could make finishing the scene harder.
There is another trick the cast use in order to film. Everyone eats with plastic silverware in order to avoid making noise over their dialogue.
Want to have a Reagan family dinner? It sounds like making sure you have potatoes, salad, rolls, and a vegetable is enough to create a meal. All you need to do is pick something to center those dishes around.
Read more: 'Blue Bloods': Do the Cast Members Use "The Blue Bloods Cookbook" Recipes?
Check out The Cheat Sheet on Facebook!